Pricepally has raised a six-digit pre-seed funding round to help it consolidate its early growth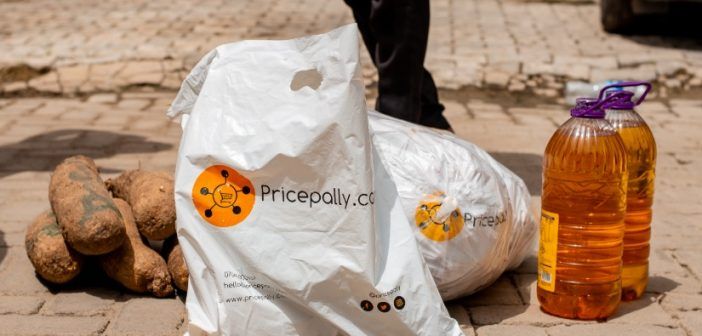 Though Nigeria boasts as the largest economy in Africa with a GDP of about USD$441billion, the country has not been without its own challenges. Over the last five years, the country has survived two recessions that have occasioned a surge in the inflation rate of the country. This has led to a widespread hike in the prices of goods and services across the board, especially consumables. This makes it difficult for individual households to purchase food at affordable prices.
Faced with this challenge, a group of friends namely Luther Lawoyin, Jumai Abalaka, Deepak Bansal, and Monsunmola Adefemi launched a Nigerian digital food cooperative called Pricepally in 2019. A group-buying platform that aggregates consumer food demand and matches it with supplies directly from farmers and wholesalers in Nigeria. The food is sourced directly from farmers and wholesalers, making it cheaper and fresher than buying at retail outlets.
The startup aims to cut out middlemen and save consumers money by leveraging technology to aggregate demand via a sharing model.
Last year, the startup secured an undisclosed amount of investment from the Frankfurt-based GreenTec Capital. After the firm observed Pricepally's growth over the last 12 months, in which time sales have tripled, it has now raised pre-seed funding round for the startup.
The investment comes from Asia-based VC Samurai Incubate and early-stage VC fund Launch Africa Ventures.
Commenting on the funding round, the CEO of Pricepally said they were thrilled to be backed by the VCs and Angel investors who took part in the round, adding that this new funding has given them the boost to execute their plans.
In her remarks, Rena Yoneyama, managing partner at Samurai Incubate, said she was happy to be able to support Pricepally as they were on a mission to reduce the effects of food price inflation in Nigeria.
"Inflation has escalated rapidly in Nigeria, influencing food prices, though food is one of the most important necessities for daily life. We believe that Pricepally's solution would give huge benefits for many people, families, and businesses."
Food security remains one of the many challenges plaguing the African continent and Pricepally's model business model of creating an affordable network for food purchase and distribution provides a pathway to solving these challenges.