Ridelink partners Anzisha & others, secures $150k Pre-seed Funding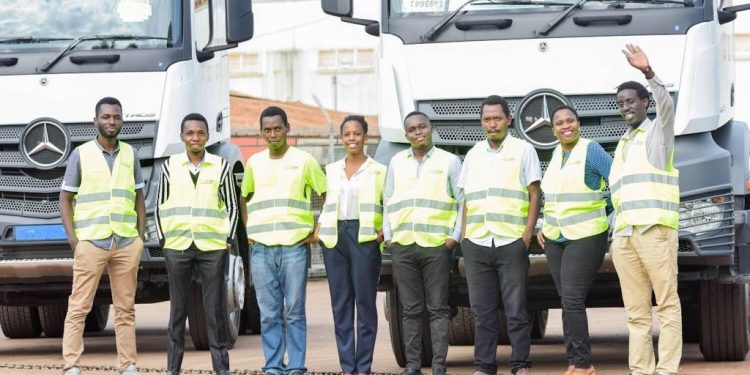 Uganda-based e-logistics startup, Ridelink, has partnered with Omidyar Network, African Leadership Academy's Young Entrepreneurs Fund (Anzisha), and Ortus Africa Capital, while it raised pre-seed funding of US$150,000 to scale its operations.
This latest pre-seed funding brings Ridelink's total investment to US$250,000, having drawn private investments from Seedstars last year.
Ridelink is an e-logistics platform that was founded in 2017 to connect SMEs to a network of transport operators at the click of a button. Ridelink services a market in the urban, suburban, and rural Kenya, Tanzania and Uganda, and is on a mission to reduce the cost of transportation for SMEs by using technology to connect businesses to truck drivers thereby facilitating increased revenue earning, improved mobility performance, and efficiency, and the smooth running of business operations.
It has served over 250 Small and Medium-scale Enterprises with over 2,000 drivers delivering Cargo throughout East Africa.
"We plan on using the capital raised to build globally competitive and robust technology and accelerate our marketing campaigns," Chief Executive Officer of Ridellink, Daniel Mukisa commented on the raise.
Commenting on the partnership, fund manager for The Young Entrepreneurs Fund, Thokoza Mjo, said, "The Young Entrepreneurs Fund is designed to incentivize co-investments into graduates of our programs like Daniel who have chosen to become career entrepreneurs."
According to Thokoza Ridelink has demonstrated the prowess of young Africans to create jobs while the compelling business case for reasons to continue investing in the young African generation.
Kenneth Legesi, CEO/CIO, Ortus Africa Capital, said "At Ortus Africa Capital we are glad to add Ridelink to our story of creating impact through the provision of much-needed capital to entrepreneurs growing Africa's economies."
Kenneth further explained that through co-investing with the Young Entrepreneurs Fund, Ortus Africa Capital hopes to support the entrepreneur's growth while also giving confidence to other willing investors in Africa.