Rwanda's Electric Motorcycle Startup Ampersand secures $3.5M Investment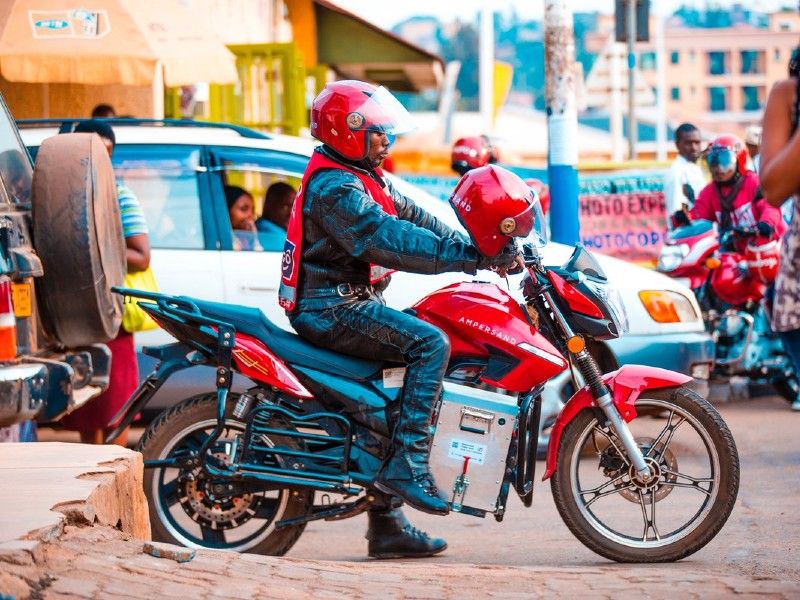 Ampersand, a Rwandan electric motorcycle startup has raised $3.5 million from the Ecosystem Integrity Fund (EIF) to help scale its electric motorcycle and swap station network across Rwanda. The EIF is a startup accelerator firm that funds early growth stage startups contributing to environmental sustainability. It emphasizes the importance of economic growth and sustainable development through healthy commercial strategies.
Ampersand was launched in 2019 in Kigali, Rwanda with a mission to increase drivers' income and leapfrog Africa towards a zero-carbon future by building and commercializing affordable electric vehicles to drivers in Africa.
By way of its technology, the startup enables riders to rent charged batteries from Ampersand saves driver's over $500 per year. Each battery delivers around 60-90 km of range and only requires swapping out less often than drivers commonly refuel with petrol. This swap is made possible by Ampersand's unique Amper-Ops connected network of smart batteries and swap stations, and a vehicle drivetrain tailored for our customers' needs and African roads.
Ampersand's motorcycles are eco-friendly in that they have lower emissions and produce at any rate 75% less carbon contrasted with fuel-controlled bikes.
From the funding, Ampersand plans to increase its fleet of 35 drivers, cover more distances within Kigali and create more battery swapping stations to increase mobility.