Rwanda's Kasha, Raises $21M Series B to Revolutionize Women's Health Access Across Africa
Rwandan e-commerce startup, Kasha has raised $21 million in a Knife Capital-led Series B funding round to revolutionize access to health products for women across Africa.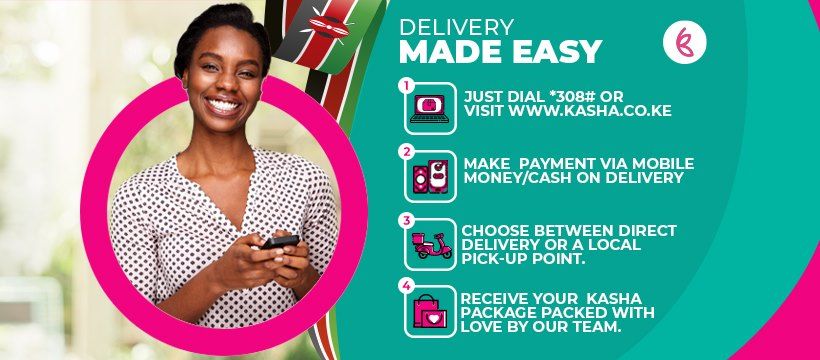 Rwandan e-commerce startup, Kasha has raised $21 million in a Knife Capital-led Series B funding round to revolutionize access to health products for women across Africa. This innovative digital retail platform is not just revolutionizing the tech landscape in East Africa, but also blazing a trail for women-led startups across the continent.
Joanna Bichsel, founder and CEO of Kasha has been a source of inspiration for the past seven years, empowering African women to take charge of their health and live life to the fullest. Their ingenious platform allows women to confidentially and affordably access essential products, catering to all strata of society, even those without a smartphone or internet connection. Breaking barriers and transcending limitations, Kasha has emerged as the epitome of inclusivity, bridging the gap between urban and rural areas across East Africa.
This latest funding round marks a pivotal moment for the company, propelling Kasha to a position of influence in the tech arena. From its humble beginnings, where it garnered $1.5 million in seed funding from angel and impact investors, to a game-changing $3.6 million Series A round led by Finnfund, Swedfund, DFC, and Mastercard Corporate after expanding into Kenya in 2020, Kasha's ascent has been meteoric.
Keet van Zyl, the co-founder and partner at Knife Capital, gushes with enthusiasm over this venture. In a market that often overlooks female-led startups, he praises Kasha's capital-efficient business model and its unwavering commitment to serving women customers. The company's success in this domain is resoundingly evident as Kasha's annual recurring revenue has soared an astronomical 50x since its Series A closure.
But this isn't just about financial gains; Kasha has always been a mission-driven entity. Bichsel reveals that they have ambitious plans to continue expanding their revenue aggressively, transcending geographical boundaries to become a global powerhouse. An IPO may very well be on the horizon, as they seek to offer investors a robust return on their investment while steadfastly advocating for women's health and well-being.
Kasha is Pioneering a New Frontier for Women-Led Startups
In a region where female entrepreneurs have historically struggled to secure funding, Kasha's triumph is a beacon of hope for countless women-led startups across Africa. Breaking stereotypes and shattering glass ceilings, the company has showcased the enormous potential that lies within the untapped talent of women entrepreneurs. With less than 3% of Africa's $6 billion venture capital market awarded to female-led ventures last year, Kasha's rise to prominence is a momentous stride forward for gender equality in the tech ecosystem.
Also, Kasha's growth story is an ode to resilience, innovation, and a relentless pursuit of a noble vision. The startup's unwavering commitment to ensuring access to quality health products for the mass market, both in urban centers and rural areas, has earned them a devoted following. The exponential rise in revenue stands as a testament to the burgeoning demand for affordable health solutions, and Kasha's business model has proven to be a runaway success.
With Knife Capital now leading their Series B and supporting them in their pan-African expansion, Kasha is equipped with a wealth of experience to catapult their ambitions to new heights. By strategically investing the funds raised, they are poised to accelerate their growth trajectory, reaching more corners of Africa and enriching the lives of millions of women.
Furthermore, as Kasha gears up to seize the untapped potential of Africa's vast market, they carry the torch for women-led startups, proving that success knows no gender boundaries. Their groundbreaking model not only transforms lives but also exemplifies the immense potential of tech-driven solutions in the African context.
In a world where women's voices are increasingly being recognized and celebrated, Kasha's journey serves as a testament to the power of vision, perseverance, and unwavering dedication. They stand at the forefront of change, igniting a transformation that will reverberate across the African tech ecosystem, breaking barriers, and propelling a new era of innovation driven by diverse perspectives. As they march confidently into a future that knows no bounds, Kasha is poised to become an inspiration for generations of women, proving that the future is indeed female-led.