SA Biomedical Engineering Startup Receives Funding from Futuregrowth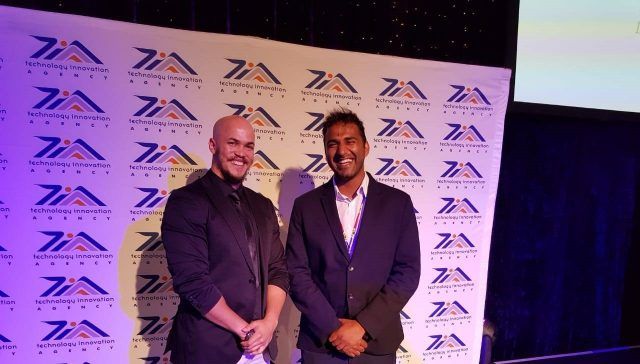 South African based multi-medical device development startup, Impulse Biomed, has secured an undisclosed amount in a venture capital investment towards developing its innovative medical device. The investment was made by South African based asset management firm, Futuregrowth. Known for making late-stage venture capital investments, this will be the first time Futuregrowth will be investing in a pre-revenue startup in South Africa.
The biomedical tech startup aims to broaden its offering with this new funding and increase access to life-saving health technologies for South Africans.
Founded by Gokul Nair and Giancarlo Beukes in 2017, Impulse Biomed has developed an innovative device named ZiBiPen that has the potential to transform the emergency treatment of life-threatening anaphylaxis.
When an individual is suffering from anaphylaxis, a severe allergic reaction to certain substances, Adrenaline Auto-Injectors must be administered within a reported 15 minutes to avoid fatality. The dominant product for treating patients in South Africa is the EpiPen, which is very expensive to procure. A single device costs as much as $120. In addition, the traditional EpiPen device expires within an 18-month period and must be discarded and replaced, incurring more costs for patients, and for South African patients, the shelf life of these life-saving devices is a mere 12 months.
With this in mind, the engineering duo developed an affordable solution for middle to lower-income groups, the ZiBiPen. The device was developed while they completed their Masters Degree in Biomedical Engineering at the University of Cape Town.  Notably, there are no alternatives to the EpiPen available in South Africa and the ZiBiPen is the first local innovation for the treatment of anaphylaxis.
In addressing the challenges faced with using the traditional EpiPen device available in the market, the ZiBiPen has been designed to be reloadable. This means that once the adrenaline has expired, a user will only have to replace the cartridge and not the entire device.
The ZiBiPen product is still in the development process and the startup hopes to launch the device in 2022. They are also working on ensuring that the device is able to last up to three years.
Aside ZiBiPen, the startup has also developed a product called Easy Squeezy, a device that is attached to a standard asthma pump, enabling young children, elderly and disabled patients to easily activate the device when they are suffering from an asthma attack.
While commenting on the funding round, Melissa Moore, an Investment Analyst with Futuregrowth said the investment company was interested in backing local innovators that will disrupt both local and international markets.
"We are confident that, when taken to market, the ZiBiPen will revolutionise the emergency treatment of anaphylaxis, which up to now has been dominated by much less affordable options."
With this funding from Futuregrowth, the startup hopes to continue developing its flagship product, ZiBiPen, with plans of expansion in the coming years.