SA Fintech, TymeBank Raises $77.8M from Norrsken22 and Blue Earth Capital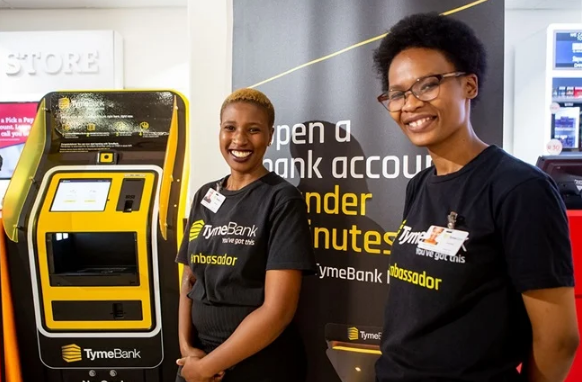 TymeBank, a digital banking platform based in South Africa, has successfully raised $77.8 million in a pre-Series C funding round. Norrsken22 and Blue Earth Capital took the lead in the funding round, with a focus on African markets and impact investments. Tencent was also part of the investors and has increased its stake in TymeBank, making it the third-largest shareholder of the company.
This funding takes TymeBank's total money raised to over $260 million. The Fintech start-up has also announced its intention to conclude its Series C funding round later this year. TymeBank plans to utilize the additional funding to expand its operations in South Africa, the Philippines, and Southeast Asia.
As TymeBank is experiencing monthly growth of 300,000 new customers in a base of operation, the start-up's annual revenue is exceeding $1000 million. The significant increase in customer base reflects the company's successful fulfillment of consumer requirements. Entering the industry as a disruptive force, TymeBank has now established itself as a reputable alternative to traditional banks in the country.
Natalie Kolbe, the managing partner at Norrsken22, also expressed confidence in Tyme's exceptional management team. He highlighted their success in building one of the largest challenger banks in the world.
"We are delighted to invest in Tyme. The company offers a unique product with huge customer appeal, which has led to fast and sustained growth. We have analyzed a lot of fintechs from across the continent, and TymeBank set itself apart with its impressive growth, its differentiated product, and its unique ability to reach and serve new customer groups," said Natalie.
"The exceptional management team has already built one of the largest challenger banks in the world. We are looking forward to being part of the next phase of their journey," he added.
Coen Jonker, the founder of TymeBank indicated in February 2021 that the start-up was progressing towards achieving 3 million customers. As of this month, the company has exceeded its target and achieved a noteworthy milestone of 7 million customers in South Africa alone.
The company's growth is anticipated to continue with its expansion into business banking and the acquisition of Retail Capital, another fintech firm. This fintech firm has successfully offered more than R5 billion in working capital to over 43,000 business owners in South Africa.
About TymeBank
TymeBank, which was introduced in February 2019, utilizes a combination of digital banking and in-person service operations. It provides customers with a bank account for transactions, featuring minimal or no monthly fees, as well as a savings product.
TymeBank is primarily owned by African Rainbow Capital (ARC), which is headed by Patrice Motsepe. Other investors supporting TymeBank include British International Investment (BII), Apis Growth Fund II, JG Summit Holdings (JG Summit), African Fig Tree (AFT), and the Ethos AI Fund.
The majority of customers are enrolled through physical outlets such as popular retailers. These include Pick n Pay and Boxer, The Foschini Group (TFG), and one of South Africa's largest churches, the Zion Christian Church. Additionally, the bank has experienced a rise in online account openings and a shift from cash deposits to electronic transfers.
According to Coen, Tyme has continually pushed forward the evolution of banking. Being the first bank in South Africa to be operated fully off a cloud-based infrastructure network. It now makes it possible to open a fully regulated bank account in less than five minutes, online or from a TymeBank kiosk. It also takes nine seconds to send money to any cellphone in South Africa using TymeBank's SendMoney app.