​SA Revio Raises $5.2M To Revolutionize The Payments Landscape In Africa
SA Revio has received $5.2 million in seed funding to revolutionize the continent's payments landscape. QED Investors led the round, with participation from Partech and returning investors such as Speedinvest, RaliCap, and Everywhere VC.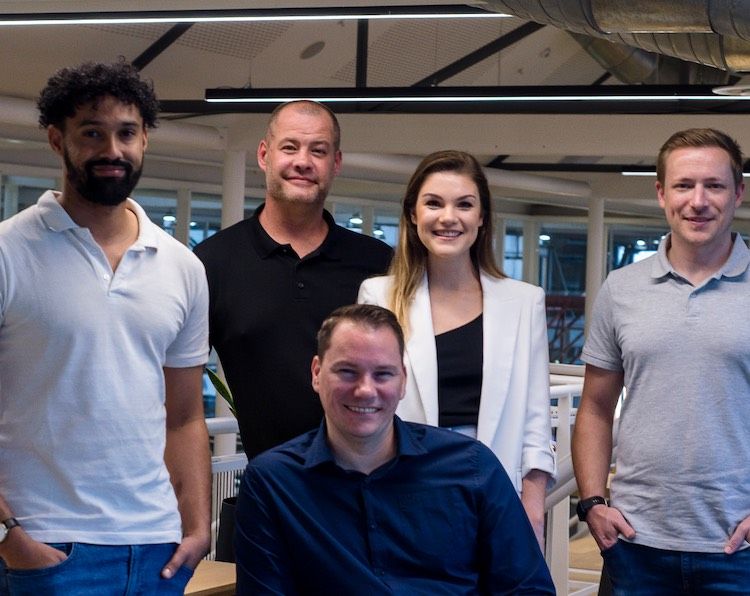 Revio, a South African payment orchestration platform that helps merchants optimize their order-to-cash lifecycle, has received $5.2 million in seed funding to revolutionize the continent's payments industry. QED Investors led the round, with participation from Partech and returning investors such as Speedinvest, RaliCap, and Everywhere VC.
The investment, which comes less than a year after the startup received $1.1 million in a seed funding round led by SpeedInvest last November, will be used to expand Revio's coverage across Africa, improve its routing logic, and attract talent from the continent and key international markets, according to a press release. Revio has formed alliances with four of Africa's leading insurers, two major telecommunications companies, and an African bank.
"With this funding, we are excited to double down and unlock new adjacent opportunities for value creation for our growing base of clients," Ruaan Botha, Revio Co-Founder, and CEO noted.
According to Botha, digital payments in Africa are rapidly expanding, with an estimated value of $146 billion in 2023. This does not even take into consideration the almost $500 billion in mobile money transactions. He does, however, remind us that the African payment ecosystem has its own set of obstacles and potential. The most visible obstacle is the payments ecosystem's enormous fragmentation, which is characterized by over 280 licensed payment service providers, 42 distinct currencies, and varying customer payment behaviors.
Revio intends to overcome these problems by streamlining payment operations with its single payment application programming interface (API) and orchestration platform.
According to the release, the company's Africa-focused payment orchestration platform, which is similar to Primer, Spreedly, and Zooz in the United States and Europe, aims to reduce the complexity, cost, and risk of payment operations for merchants. Merchants have access to over 70 payment options, customized routing and retry rules, and customer engagement throughout the payment experience through a single platform and API.
More on Revio
What distinguishes this platform is its emphasis on tackling payment failures in Africa, not just due to technical challenges but also to factors such as insufficient cash or abandoned authorizations. Revio uses real-time actions such as email, SMS, WhatsApp, and push notifications to re-engage customers throughout the checkout process by providing more convenient payment options like cash or flexible payment plans.
The platform's reach has increased to more than 25 African markets, offering broad accessibility for enterprises dealing across many areas.
Furthermore, although it has about 50 customers in total, its growth and coverage have been predominantly driven by its enterprise and mid-market customers. Initially, the company targeted large-scale corporations, mid-market corporations, and fast-growing scale-ups in recurring revenue industries with significant transactional volumes. Revio, on the other hand, has narrowed its attention to large-scale firms with complex payment requirements.
Rather than focusing on a large number of clients, the company is now focusing on high-value clients with complex payment requirements, particularly those operating in numerous African countries. These clients frequently encounter particular issues with payment tokenization and dealing with high failure rates. Notable clients in this category include some of Africa's largest insurers and telcos, such as Old Mutual, MTN's aYo, Innovation Group, and Standard Bank.
Revio, which says it experienced an impressive 1,000% revenue increase in the past year, is also planning to expand its reach to global retailers serving the African market in its upcoming development phase. The startup is engaging with these merchants to better understand their needs, especially regarding cross-border reconciliation settlements. The recently acquired capital will be used to enhance the company's technological capabilities in this area and expand its team by hiring talent both within and outside the African continent.
Gbenga Ajayi, a partner and Africa head at QED Investors expressed trust in Revio's aim to address Africa's unresolved payment difficulties. He noted that Revio's platform has the potential to boost e-commerce and digital payment growth across the continent while allowing global and local businesses to reach new client groups. Ajayi also praised the platform's great staff for their ability to execute efficiently, especially in difficult market situations, as well as their strong localization efforts, which have resulted in success in attracting enterprise customers.