SaaS and Business Improvement in South Africa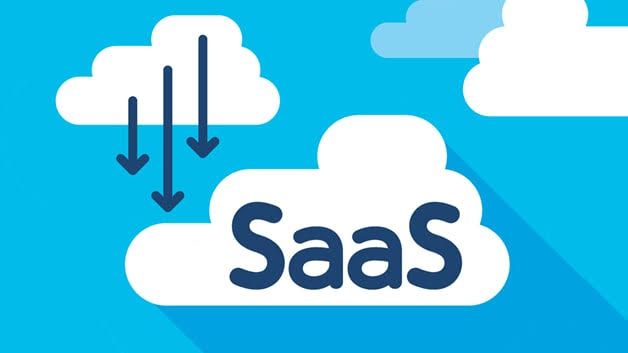 The demand for Software as a Service (SaaS) solutions in South Africa is being driven by the rising popularity of cloud-based services. SaaS accounts for more than 50% of all software sales and holds the largest proportion of the cloud service market. The Influencer Authority, Zappi, and other companies are already utilizing the cloud to provide services for small businesses and startups in South Africa.
As the incorporation of technologies like Machine Learning (ML) and Artificial Intelligence (AI) for boosting operation proficiency and intelligence continues to rise in the organizations, the rate of change in the Software as a Service process of those businesses has been remarkable.
Businesses across a range of sectors employ autonomous technologies to improve the personalization of their services, goods, and content and to better understand their customers' demands through data-driven analysis. SaaS solutions are empowered by machine learning to increase their operational competence and intelligence. Thus, organizations will require greater software training control as it becomes an essential component of AI-based solutions.
Many elements, including the expansion of public and hybrid cloud-based solutions, interaction with other tools, and centralized data-driven analytics, are responsible for the growth of the Software as a Service (SaaS) market. Also, developing business strategies through collaboration and partnership among important players for business development opens up a lot of prospects for market expansion.
Global Trend in Software as a Service (SaaS)
Operating in a sector or region that is expanding is one of the most crucial variables in promoting growth. This is one of the strengths of SaaS. Projections show that the $3 trillion market for SaaS services worldwide might grow to $10 trillion by 2030. As of mid-2021, the median revenue growth rate for 100 publicly traded US SaaS companies with annual revenues over $100 million was 22%, with growth rates around 40% in the top quartile.
A key distinction from the normal product or service is the ability to embed tracking methods at practically every feature level in a SaaS product, which enables businesses to comprehend the worth of a specific feature depending on how it's used. Using this information, businesses may therefore price products much more specifically and adaptably based on customer usage and feature needs, or more simply, on how much the customer values the feature.
The Software as a Service (SaaS) industry, which ranks third after Fintech and cloud computing, employs 12.1% of South African developers. For senior developers, it has likewise been one of the lower-paying sectors since 2019.
Customer relationship management (CRM), enterprise resource planning (ERP), content, collaboration and communication, BI & analytics, human capital management, and other applications are among the segments of the market (HRM, operation management). Throughout the projected period, the market for content, collaboration, and communication is anticipated to expand at a CAGR of 21.8%.
The data flow for content creation, collaborative processes, modification, versioning, and sharing activities of the companies will be improved by the deployment of software as a service in content collaboration solutions. A Forbes study found that 73.0% of businesses intend to increase collaboration because they view it as crucial to the success of their projects.
SaaS Element Driving Business Growth in South Africa
Companies must set up a technology architecture that scales if they want a SaaS product to be able to develop and grow continuously. For instance, Workday, a provider of human capital management software has leveraged innovative tools to separate platforms from application development. As a result, the business was able to expand and scale swiftly even when it had to make platform-level modifications while still iterating on applications.
Building around microservices and APIs that produce clear and concise interfaces to data, algorithms, and processes is the solution. Teams can swiftly change out features because of this. Scaling the service infrastructure requires partnering with the appropriate hyperscaler to benefit from data and AI, and infrastructure as a service (IaaS).
SaaS companies provide services that are multi-tenant-efficient, customizable, and most critically, scalable. Several clients can use the same application instance from the same vendor thanks to multi-tenancy. SaaS applications must, however, be multitenant aware. This indicates that the software presents the renter as the application's sole owner. Customers can alter the application to suit their professional and personal requirements. This formula is what has sparked business growth in South Africa.
Skynamo is one of the South African firms offering SaaS services in South Africa. Its cloud-based field sales management software offers automation of administrative tasks, remote submission of orders, capturing of customer interactions on mobile devices, real-time location tracking and route tracking, task and visit scheduling, and form completion.
The immense advantages of SaaS for all parties involved—developers, users, investors, and customers—led to a larger adoption of the software by SMBs and consumers as well as the potential for startups to launch more quickly and affordably. Businesses have decreased costs while significantly increasing productivity.