Safaricom Ethiopia Secures Investment from World Bank Group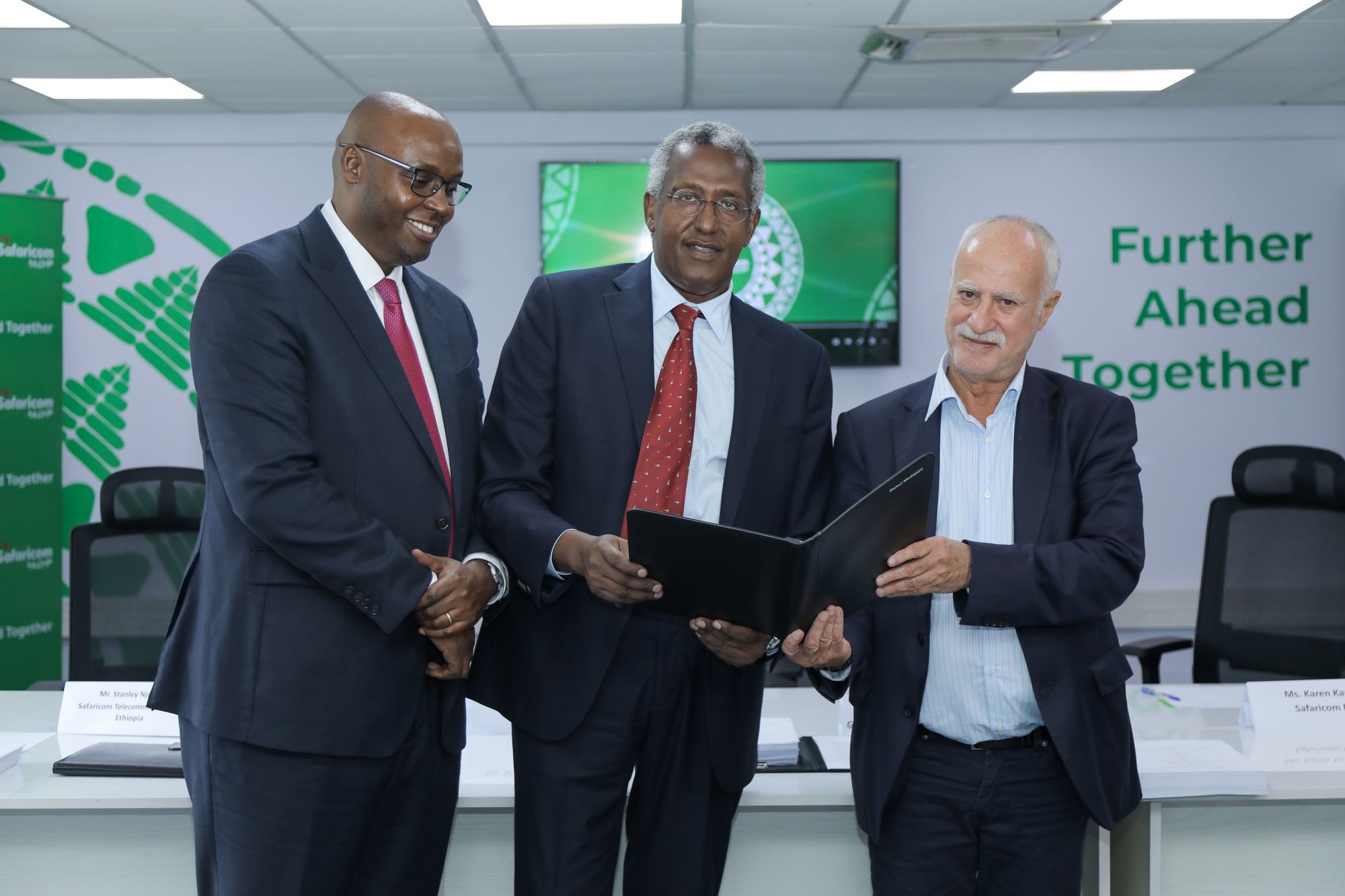 Safaricom Ethiopia is set to receive funds from the World Bank Group following the closure of the transaction during a funding ceremony.
The funds will come from the International Finance Corporation (IFC) and Multilateral Investment Guarantee Agency (MIGA), members of the World Bank Group in the form of equity investment, a loan, and guarantees.
The new investments will support the ongoing construction and operation of their greenfield telecommunications network to drive connectivity across Africa.
IFC Industries Vice President Mohamed Gouled said; "The progress Safaricom Ethiopia has achieved in such a short period is nothing short of remarkable,"
"With the highly anticipated launch of M-PESA, we are excited to witness the profound impact it will have not only on the telecommunications landscape but also on improving financial inclusion for all people across Ethiopia," Gouled added.
The other members of the consortium include Vodafone, Vodacom, Sumitomo Corporation, and British International Investment (BII).
Safaricom Ethiopia Chairman Michael Joseph said; "With IFC coming on board as an equity partner, their experience in global operations and the stature of their investment brings a lot of praise and respect to the board. We look forward to their input in helping us make strides in the Ethiopian market."
In June 2023, IFC announced that it would invest Sh21.93 billion ($157.4 million) in an equity investment in Safaricom Ethiopia's special purpose vehicle, Ethiopia BV (GPE).
The World Bank's private financer has also committed Sh13.93 billion ($100 million) in A-loan to Safaricom Ethiopia, meaning the firm will hold a minority position in the telco.