Saudi's B2B Autobia Secures Seed Funding For Service Expansion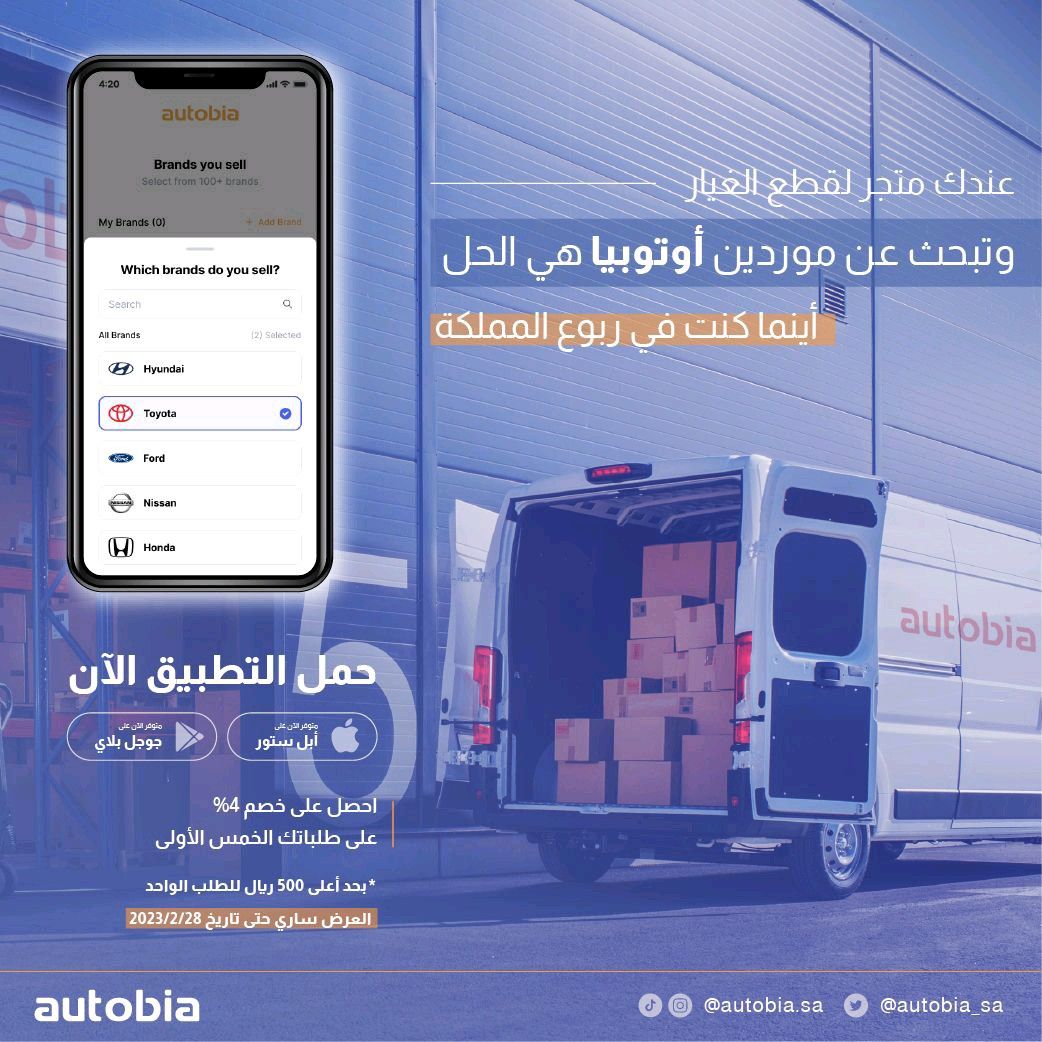 Saudi-Arabia-based business-to-business (B2B) platform Autobia has secured $2.5 million in a seed funding round. The investment was led by Sadu Capital and received participation from Wa'ed Ventures by Aramco, Raz Holding, Techstars, and a group of angel investors.

The latest investment will enable Autobia to expand within Saudi Arabia, as well as attract new segments in the automotive aftersales industry and its nearby markets. The startup also plans to use the funds to acquire new talent and develop technology to strengthen its data-driven approach.

Co-founder of Autobia Emad Daghreri said, "We are dedicated to ushering the automotive aftersales industry into the new era of digitization in Saudi Arabia."

Founded by Emad Daghreri and Ahmed Alawfi,  Autobia is an online platform in Saudi Arabia that streamlines supply chains by helping retailers and maintenance shops to order spare parts from wholesalers.

Chief Executive of Sadu Capital, Qusai AlSaif said, "We found that the automotive aftersales industry in Saudi alone is worth SAR 21 billion, and it's still operated manually. Autobia introduced a unique technology solution that provides instant pricing, a large selection of parts, and point of contact to a wide variety of wholesalers and suppliers."

What is Autobia?
Autobia is a leading shopping platform that connects retailers, workshops and maintenance centers to the biggest gathering of wholesalers and agents to facilitate supply from one place. Its mission is to transform the auto parts industry via supply chain solutions to advance operational efficiency, drive greater sales and give end-customers availability and competitive pricing options.

Since its establishment in 2021, the startup has over 20 thousand spare parts and has facilitated more than 1 million spare parts through its platform. It offers 23 auto part brands but hopes to expand its offerings over time.

Automotive Aftersales Industry
There is a large number of manual automotive aftersales industry in Saudi Arabia, which is often time-consuming and lacks a streamlined supply chain. TechSci projected an increase in revenues to about $40 billion for the automotive components sector by 2024. Although UAE is a leader I'm supplying automotive spare parts in the region, demand for vehicle modification has surged in Saudi Arabia, Iran, the UAE and Oman due to the youthful age of customers.