Saudi's VMS Acquires Stake In Egyptian Accelerator Cash Cows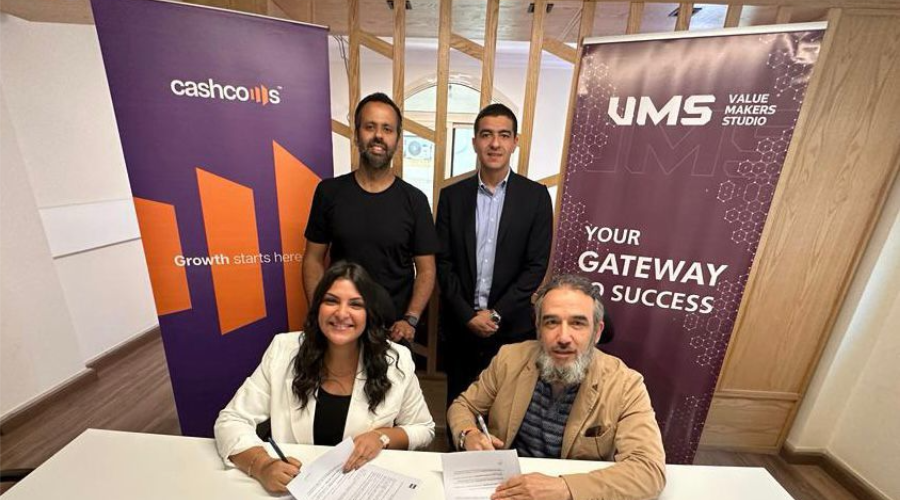 Saudi Arabian Venture Studio VMS has acquired a minority stake in Egypt-based start-up accelerator Cash Cows. The deal forms a strategic partnership that will boost the entrepreneurial ecosystem in both countries.
According to a statement made by Cash Cows on Sunday, the alliance aims to pool resources, expertise, and support to help the start-ups in the region grow and prosper. The two companies decided to collaborate to support and resource emerging investors and enterprises in the Middle East and North Africa region.
Cash Cows and VMS have teamed forces to create a joint platform for idea exchange, cooperation, and mutual learning to assist startups, investors, and entrepreneurs in making critical decisions that ensure their success.
Founder and CEO of VMS, Motaz Saleh Abuonoq expressed his pleasure in the collaboration with Cash Cows, which has immense experience in the entrepreneurship sector, especially in the Egyptian market, including innovative startups and huge investment opportunities, driven by the growth in population that represents a broad base of customers and consumers, and a strong human resource of innovators, idea owners, and entrepreneurs. Therefore, VMS's expansion in the Egyptian market was an important and strategic goal that the company has successfully achieved through its strategic partnership with Cash Cows.
Managing Partner and CEO of Cash Cows, Ahmed Reda said, "We are proud to partner with VMS, especially at a time where supporting startups and entrepreneurship has become a priority for the future of the Saudi economy. This is reflected in the performance of companies and the successful financing deals achieved. Supporting startups is an essential part of the Vision 2030 of the Kingdom. Hence, our expansion inpSaudi market through our partnership with VMS is a pgolden gateway to enter this promising market and an expert company in the entrepreneurship market in the Kingdom."
VMS
Founded in 2022, VMS is a venture studio that provides resources, knowledge, and contacts to help MENA entrepreneurs and international firms succeed in the KSA market. It emphasizes success rates, innovation, and risk mitigation. Through coaching, VMS effectively assists talented companies entering the KSA market and aids them in overcoming obstacles. They can accomplish their company objectives thanks to this support. The company's vision is to advance economic growth, provide employment, and establish a dominant position in the Saudi market.
CashCows
Cash Cows, which was founded in 2017, supports numerous startups to fine-tune their operations and create successful growth strategies. It has reinforced brand building in a very competitive market through experience, expertise, and a network of great partners. This has led to lucrative investment deals for the businesses it supports at various phases of financing. The accelerator has a wide range of partners, clients, and brands from Egyptian startups, including medical analysis platform CheckMe, the first fuel supply platform GoFuel, Healthtag, ElGameya, CowPay, and the education technology platform IQ among others.
Venture Studios In Saudi
The existence of many venture studios in Saudi has accelerated the growth of systems in the country. As the days go by new startup studios such as C-Star venture studio, Embark Startup Studio, and MIS Forward Investment emerged, making the country's startup ecosystem vibrant. Saudi's venture capital funding increased by 72 percent in 2022 as compared to 2021 with investments reaching $987 million across 144 deals, according to MAGNiTT. However, this collaboration between Cash Cows and VMS is a significant step towards enhancing innovation and supporting the entrepreneurial environment and startup companies in Egypt, Saudi Arabia, and the MENA region at large.