Savyt Set to Provide Investors Up To 15% on Savings & Investment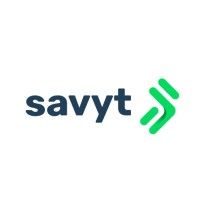 The average interest on the normal savings account in Nigeria has been stable at 4.06% per annum for the most part of 2020. In August 2020, the Central Bank of Nigeria (CBN) instructed deposit money banks in Nigeria not to pay less than 1.25% in interest on savings deposit accounts. Some commercial banks had introduced the high interest savings accounts in Nigeria to give up to 6% per annum interest on savings, the high interest rate account discouraged frequent withdrawals or online transactions. With Nigerians searching for investment opportunities that can improve their returns and protect their portfolio from inflation and currency devaluation, Savyt  is set to provide investors up to 15% earnings on savings & investment per annum.
Savyt is a CBN licensed Microfinance bank and a Nigerian Fintech startup that connects Nigerians with savings and investment opportunities that deliver higher returns with all deposits insured by the National Deposit Insurance Commission (NDIC). The startup invest funds in low to medium risk assets offered by government entities, blue chip companies and our carefully selected financial institution partners to make profit for itself and customers as well.
According to Muyiwa Babarinde, Head of Marketing & Growth at Savyt, "With our goal-focused 'target savings' and 'fixed investments' (Maintain, Accelerate & Elevate) plans, our users can improve the value of their portfolio. By providing Nigerians with investment products that help their capital appreciate, we can help unlock more value and ensure upward economic mobility".
By allowing creation of Savyt accounts with as low as 50Naira, Savyt has helped develop the saving culture of Nigerians, and the new development in interest earnings will encourage more Nigerians increase their savings portfolio with the startup.