SC Women in Tech Awards $50,000 to 3 Female-led Startups in Saudi Arabia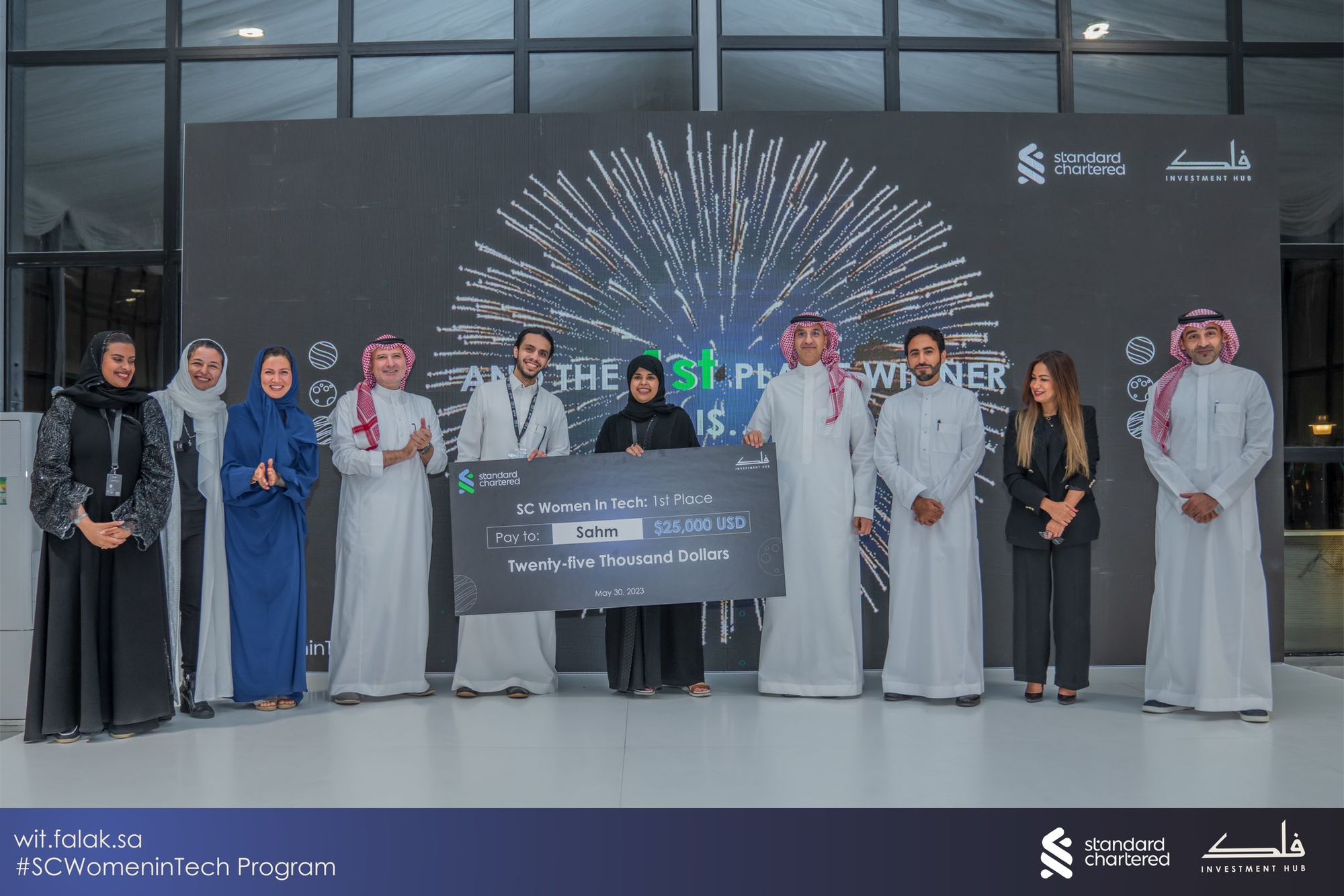 The Standard Chartered Women in Tech program initiated by Saudi's Falak Investment Hub has awarded $50,000 in equity-free cash prizes to three female-led startups in Saudi Arabia. The startup that won the first-place is Sahm taking home $25,000, second place went to Nqoodlet winning $15,000 and third place went to Chefaa receiving $10,000.
The goal of the program is to support female entrepreneurs to build scalable digital businesses to participate in Saudi's economic diversification efforts. Initially, eight entrepreneurs from the fintech, health tech, proptech, and edutainment sectors were selected by a panel of judges to undergo an eight-week incubator program.
Chief Executive of Standard Chartered Saudi Arabia, Mazen Al Bunyan said, "The talent exhibited by Saudi women throughout this 8-week program has been extraordinary. We are immensely proud and honoured to have played a pivotal role in facilitating the digital transformation of business start-ups in line with the objectives of Saudi Vision 2030. As part of our global initiative, SC Women in Tech, we have successfully launched the program in Saudi Arabia, making it the seventh market within our network to offer such an opportunity"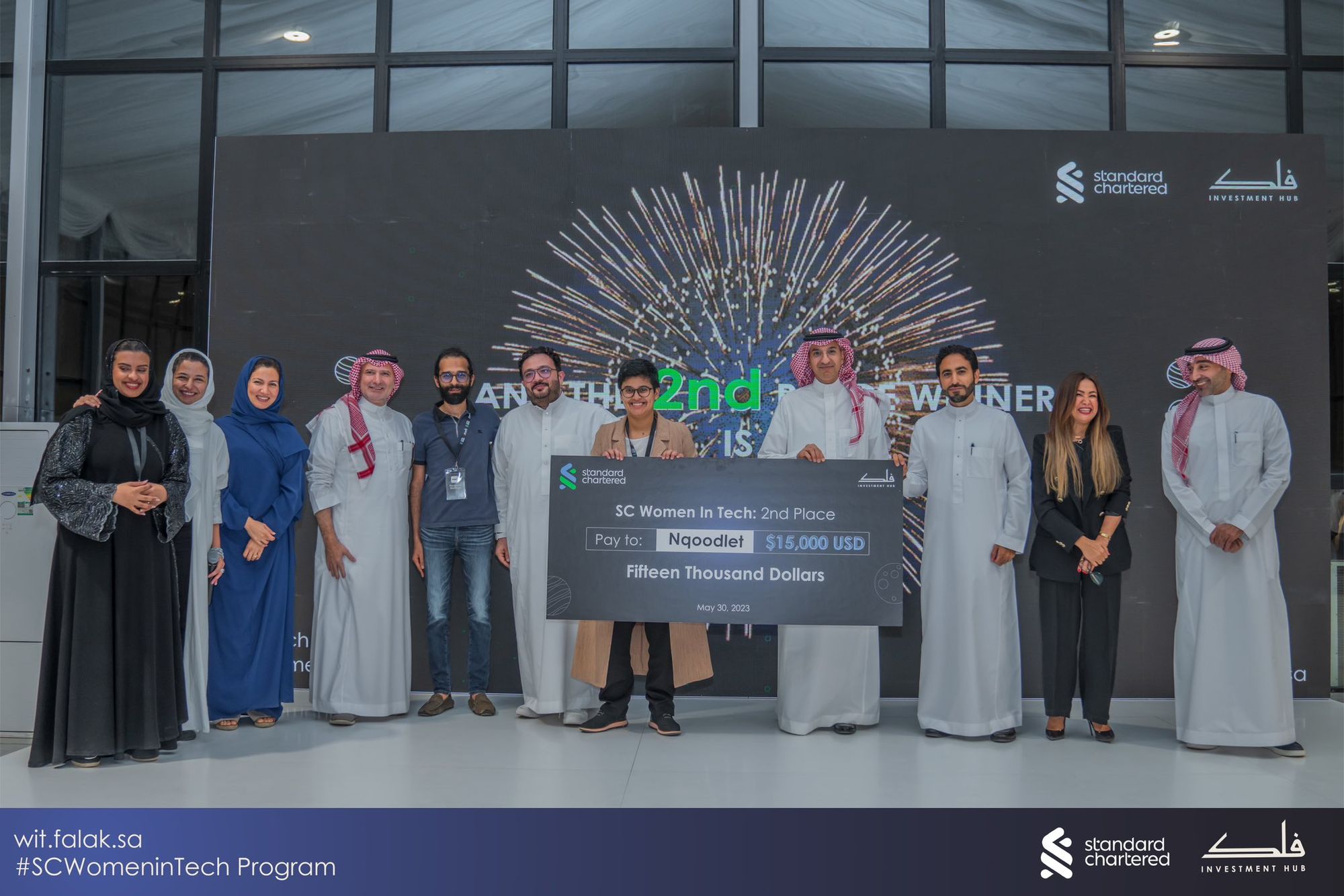 All the startups that participated in the program had educational opportunities on entrepreneurship as well as guidance, and mentorship. Standard Chartered team assisted with financial services expertise. The partnership leveraged Falak's vast network of investors, mentors, and industry experts.
CEO of Falak Investment Hub, Adwa AlDakheel said, "We are proud to announce the conclusion of our innovative Women in Tech program in partnership with Standard Chartered Bank. The program was conceptualized to enable female founders in the tech industry all over the MENA, focusing on KSA."
She further expressed gratitude to their partner, Standard Chartered for the invaluable support and expertise to cushion the startups.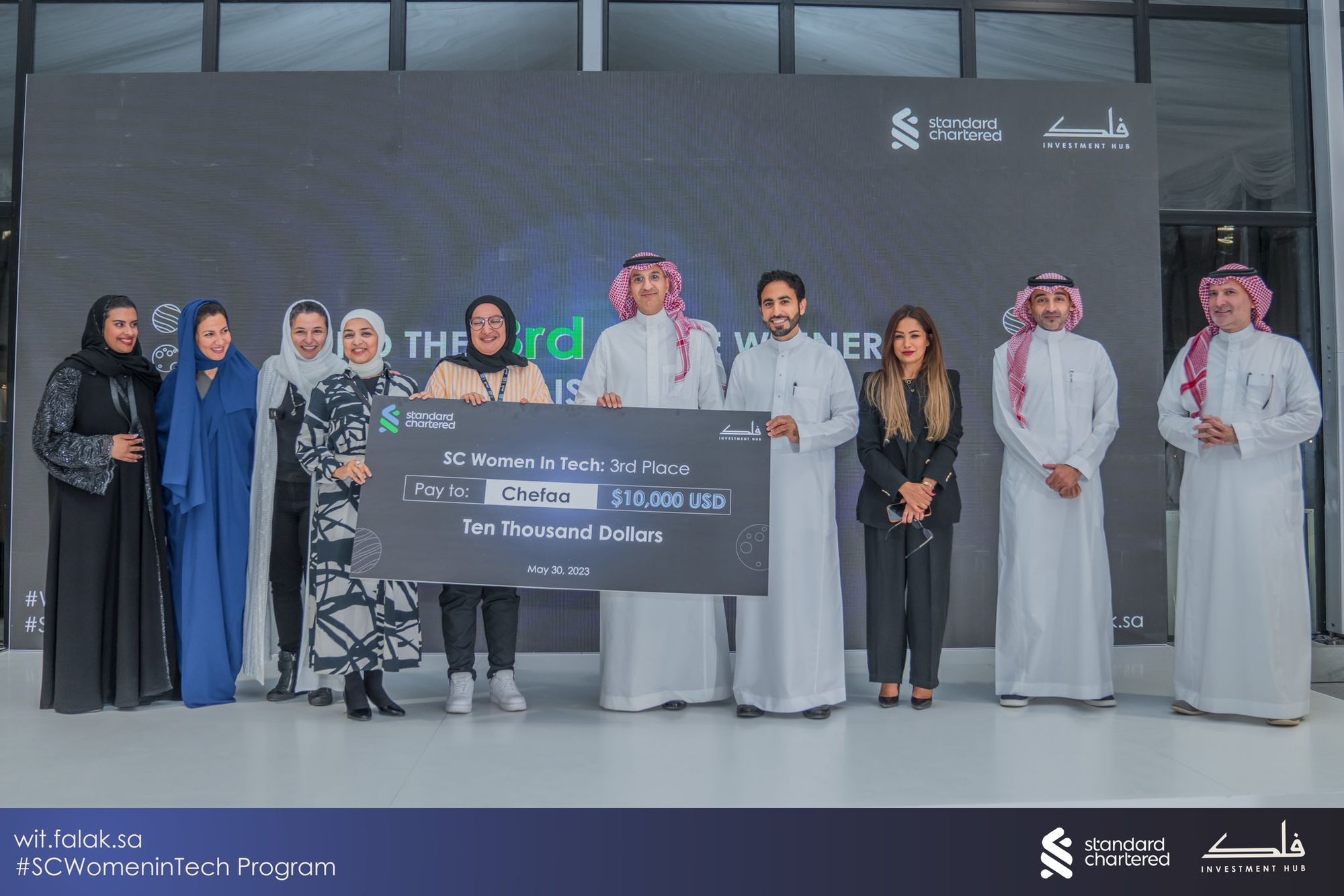 The SC Women In Technology incubators which began in 2014 are active in ten countries including; the United States, Kenya, Nigeria, Pakistan, UAE, Bahrain, Ghana, Korea, Zambia, and Saudi Arabia. Since its inception, the total funding for the program has been $1.4 million, with over 2,600 women participating in the program to date.
Women in Tech
In recent times, there has been an improvement in the representation of women in technology across the globe. However, men continue to dominate the tech space. Reports from the UNWTO indicate that in the Arab region, 34% of tech-focused startups were founded by women. According to recent data, Saudi Arabia has a larger proportion of women working in the technology startup industry than Europe. According to the recently released Endeavor Insight study, Saudi Arabia has greater startup rates for women in the tech industry than for men. These studies demonstrate the Saudi government's commitment to empowering women and increasing their involvement in business.