Scrapays Technologies wins 12M Naira at DAAYTA 2021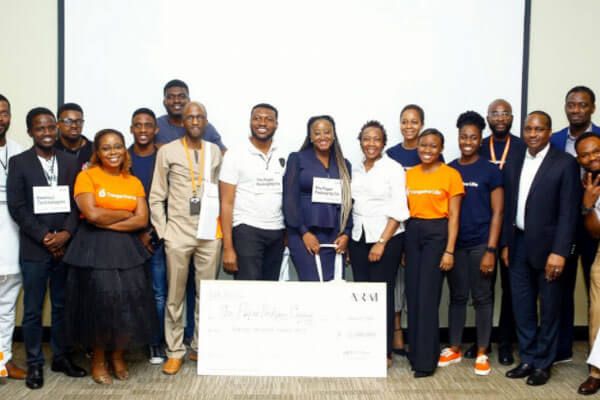 Scrapays Technologies Ltd– a startup that connects waste producers (individuals and enterprises) with independent recyclable material collection businesses so they can dispose of their sorted waste efficiently with a return has emerged the winner of the 12 million naira Deji Alli ARM Young Talent Award (DAAYTA) 2021.
Scrapays uses USSD and Mobile Apps to offer less than a day disposal cycle of recyclable materials through independent business. The startup has thus far generated $75,000 in revenue and $65,000 in grants.
The Deji Alli Young Talent Award (DAAYTA) finalist pitch was held virtually on Friday, 9th April 2021. In November 2020 when DAAYTA 2021 was announced the application for the program, over 500 startups applied and the organizers selected the top six startups from the lot.
The six finalists include: EduPoint Limited, Natal Cares, Lend An Arm (HealthBotics), Scrapays Technologies Ltd, SALUBATA and Utiva. Natal Cares and SALUBATA emerged first and second runner-ups respectively.