Single Largest Proptech Round. What Does Flow's $4.5M Round Mean for the Startup and the Sector?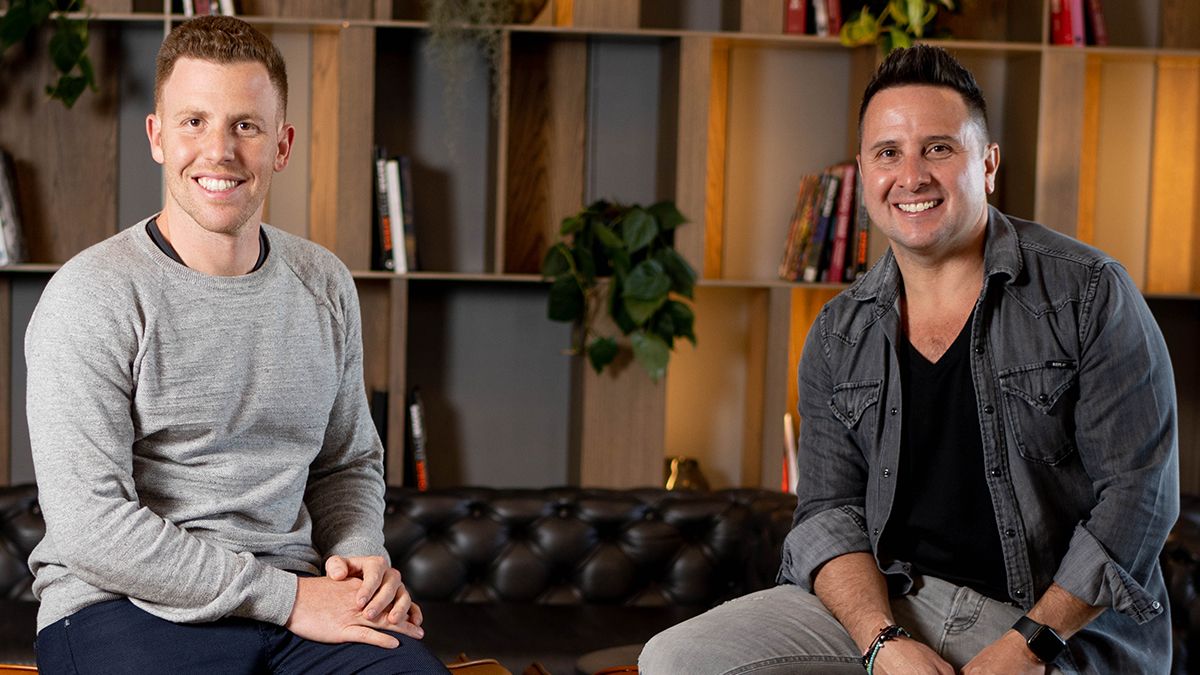 Even though the term "Proptech" dates back to the 1980s, it wasn't until the early 2000s that the so-called first generation of Proptech companies began operating. After more than 20 years, the commercial real estate industry in South Africa has acquired the necessary digital spark to accelerate the adoption of technology into daily operations.
The significance of any sector is reflected in its capacity to draw investments as more and more startups emerge within it. After securing $ 4.5 million (R78 million) in funding at the conclusion of its pre-Series A investment round, the Johannesburg-based startup, Flow, is the most recent to demonstrate its value in the Proptech industry and for South Africans in general.
The company claims this investment is among the highest in African Proptech funding history and the single largest made in the country's Proptech sector to date.
Co-founders and co-CEOs Gil Sperling and Daniel Levy will lead the business's B2B growth strategy by integrating the social media-driven real estate marketing platform power of Flow into current international property portals and customer relationship management (CRM) platforms, according to a statement from Flow.
"The global property industry faces a massive fragmentation challenge, with millions of agents and thousands of property portals fighting to reach buyers and sellers on digital channels – and they haven't been able to do so in the way many other verticals have," says Sperling.
"Our aim has always been to enable property industry growth, helping connect buyers and sellers with agents and portals on the platforms where they spend most of their time – on social media.
About Flow Proptech
In 2017, Flow was introduced as a tool for automating social media marketing for real estate brokers and developers. For agents, Flow uses their listings and brand profiles to automatically create advertising that is targeted at the right audiences on Facebook, Instagram, Google, and Digital Billboards. This helps them establish their brand and send leads directly to their mobile phones.
In order to give agents the best chance of selling out your development, Flow automatically creates property adverts on Facebook, Instagram, Digital Billboards, and millions of websites. The startup also makes it simple for agents utilizing your portal or CRM to quickly produce targeted social media advertising directly from their existing content, which reaches over 90% of online users and leads traffic back to your website.
Futuregrowth Asset Management, with $2 million, takes the lead in Flow's $4.5 million pre-Series A financing. Endeavour Harvest Fund and serial entrepreneur and investor Steven Heilbron follow with $1 million each.
Buffet Investments, Kalon Venture Partners, and Vunani Fintech Fund have all raised their stakes in the business.
According to Amrish Narrandes, head of private equity and venture capital at Futuregrowth Asset Management, the firm has closely observed Flow's progress in South Africa and Australia, and integration into the B2B side of the global property business as the next natural step in the company's expansion.
"We share Daniel and Gil's vision to bring the property industry into the 21st century and know they have the expertise and experience to make it happen – and we're pleased to be able to be part of a South African company taking bold steps that will bring much-needed change to an essential global industry."
Assessing the Funding
The term "Proptech" describes how information technology and digital platforms are applied to the real estate sector. It has applications in financial technology, such as online payment and reservation systems. High demand for Proptech in the USA, Europe, and Asia has led to decreased operational expenses, which helps real estate owners, managers, and brokers save money and time.
Real estate investment and management choices are made on a global scale using a data-driven methodology and information obtained through artificial intelligence and other tools. With South Africa already appearing to come to terms with the adoption of AI in almost everything, Proptech also promises improvement as it can effectively use data for smart decision-making.
According to Sperling, the Flow platform and its APIs offer the real estate industry the 21st-century players it needs. Due to its fully-automated off-site advertising on, among other places, social media, and digital out-of-home boards at scale, agents and portals can quickly target and connect with buyers and sellers using the best-practice tools.
The business points out that property portals have had some growth in recent years as a result of adding value-added items to their core offerings. Levy predicts that by 2023, social media advertising will account for a third of the $448 billion global market for digital advertising.
"We've proven the case in South Africa with partners, including Prop Data, RE/MAX, Seeff, eXp South Africa, and RealNet, as well as in Australia with AgentBox, leading agency groups, and a major portal going live in March.
"We're also well on our way to establishing distribution deals in the United Kingdom and are already in discussions with partners in countries in Europe, and North and South America," Sperling concluded.