South Africa Push For Green Energy: Unveils First-Ever Electric Taxi
South Africa takes a big step in revolutionizing its transport sector as it unveils its first electric taxi.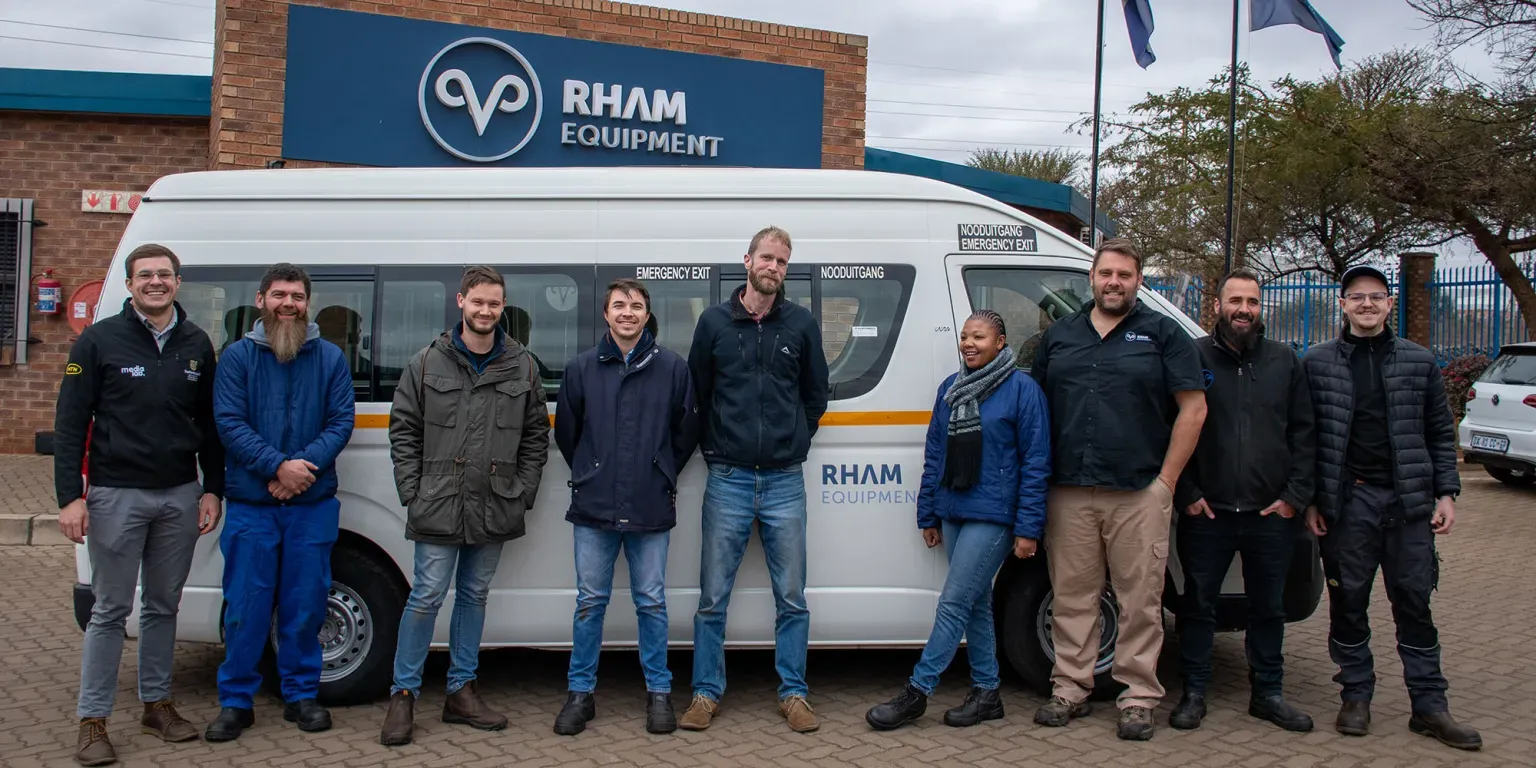 South Africa continues to make significant strides towards a greener future, as a collaborative effort between Stellenbosch University's Faculty of Engineering, Oxford University, and Rham Equipment has led to the successful test drive of the nation's inaugural electric minibus taxi. This groundbreaking initiative, sponsored by the South African National Energy Development Institute (Sanedi), showcases the feasibility of electrifying taxis – an essential step in reducing carbon emissions in the transport sector.
The pioneering project, spearheaded by Engineering Professor MJ (Thinus) Booysen from Stellenbosch University, serves a dual purpose. Beyond just transitioning towards cleaner transportation, Booysen aims to cultivate a skilled workforce within the country, ensuring that the local industry is equipped to produce electric vehicles (EVs) in the future.
The electric minibus taxis are designed to cover distances of up to 120 kilometers before requiring a recharge. Their power is derived from a robust 90 kWh electric motor paired with a 53.76 kWh battery capacity. The vehicles are currently undergoing rigorous road testing, with performance evaluations set to follow suit.
To achieve this electrification milestone, the project's team, including member Stephan Lacock, embarked on a comprehensive conversion process. They removed the original internal combustion engine (ICE) along with associated components such as the petrol tank, manual transmission, gas pipe, and radiator. Collaborating with Rham Equipment, they developed a "reproducible kit" comprising essential elements of the electric powertrain, such as the electric motor, inverter, charger, electronic control unit, and a single-speed reduction gearbox. Remarkably, the minibus incorporates regenerative braking technology, which enhances the vehicle's range by capturing energy during deceleration.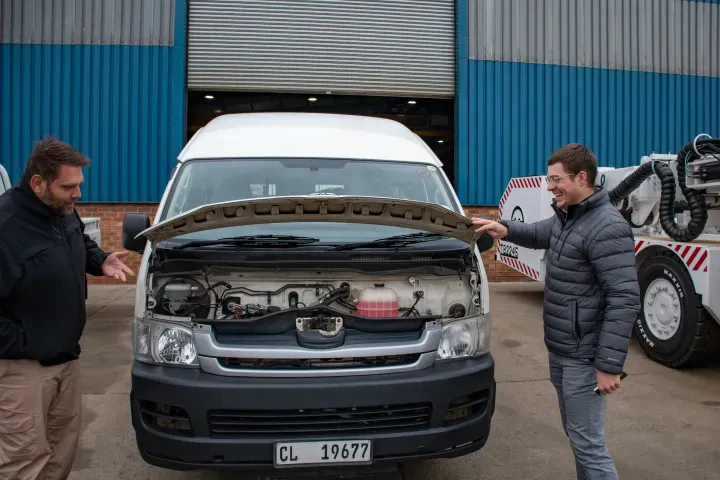 Booysen sheds light on the choice of minibus taxis for this innovative transformation, emphasizing their integral role in South Africa's transportation landscape. He highlights that over 70% of trips within the country are made via minibus taxis, predominantly serving the informal sector. Recognizing this, the project aims to promote the retrofitting of around 250,000 existing minibuses with electric propulsion. Such a transition promises affordability and heightened environmental sustainability compared to manufacturing entirely new EVs.
At its core, this endeavor seeks to raise awareness regarding the technical skills required for local EV assembly. It also aims to foster understanding among South Africans about the environmental benefits of embracing electric mobility.
SA's EV Sector
South Africa's current electric vehicle adoption stands in contrast to the global trend. While 14% of global car sales in 2022 consisted of electric vehicles (amounting to 10 million units), South Africa lags with a mere 2,300 EVs amidst a total of approximately 12 million passenger vehicles. Despite the nation's immense potential and incentives for EV adoption, the transport sector, ranking as the second-largest contributor to CO₂ emissions after the power industry, remains a significant challenge. Within this sector, road transport accounts for a staggering 91.2% of emissions, with diesel and motor gasoline serving as primary contributing fuels.
The urgency for transformation is accentuated by South Africa's automotive manufacturing industry, which heavily relies on exporting vehicles to EV-focused Europe. The current absence of a robust domestic EV-manufacturing sector places this cornerstone industry at risk.
Booysen's decision to focus on taxis in this transformational journey stems from their role as a crucial mode of transportation for the masses, particularly the underserved population. Boasting a fleet of over 250,000 taxis, their collective energy consumption patterns warrant careful consideration in terms of grid load. Chris Abraham, a PhD candidate at Stellenbosch University, joined this project with a passion for electrifying the paratransit sector, a significant facet of South African mobility. Paratransit encompasses informal transportation, independent of government oversight, which a vast majority (70%) of people in sub-Saharan Africa rely on, predominantly facilitated by minibus taxis.
Abraham's involvement highlights the emphasis on elevating existing systems through electrification, in contrast to the approach of outright replacement. This inclusive vision of transformation reflects the inspiring ethos of the project, one that seeks to empower local communities while making strides towards a cleaner, sustainable future.
Over all, South Africa's maiden electric minibus taxi exemplifies the nation's commitment to sustainable transportation solutions. The collaboration between academic institutions, industry partners, and government bodies underscores the potential of retrofitting existing vehicles with electric powertrains. This innovative approach, coupled with the focus on crucial paratransit systems like minibuses, holds promise not only for emissions reduction but also for socioeconomic empowerment. As South Africa embarks on this electrifying journey, it paves the way for a more environmentally conscious and technologically skilled future.