South African Agritech Startup OmnioFarm releases AI-enabled Platform for Poultry Farmers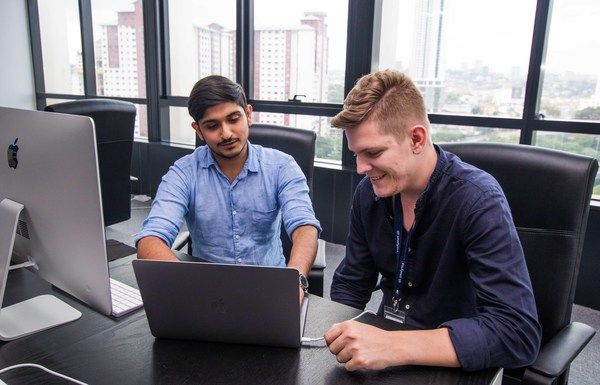 South African Agritech startup Omniolytics has announced a partnership with IBM. The partnership will enable the startup to use IBM Watson running in the IBM Cloud to develop a suite of smart farming solutions for emerging and commercial poultry farmers.
With the local poultry industry facing challenges such as unavailability of quality and origins of feeds, high feed prices, and the recurrence of avian influenza and diseases such as listeriosis and salmonellosis, Omniolytics is focused on addressing the need for commercial and emerging poultry farmers to make informed decisions regarding potential threats for efficient and improved production standards.
With the partnership, Omniolytics will develop a platform that uses Internet of Things (IoT) technologies to keep farmers updated on environmental conditions of production facilities and day-to-day management activities and processes of poultry to improve animal health and improve production efficiency to help address food security concerns.
Farmers will be able to receive a complete picture of the health of their birds delivered through IBM Cloud to identify processes and environmental deviations which could point to a potential problem. The system will collect, process, and analyze comprehensively the images collected from integrated wireless sensors. Its platform will analyze processes using data, analytics, and AI, guiding farmers to adopting prescribed practices, understanding deviations, identifying potential threats, and predicting performance against targets.
Omniolytics founder, Michael Samson speaking on the platform said that the platform will help local farmers remain competitive and maintain efficiency in production.
"Local farmers have to be enabled to be globally competitive and the best way to do that is through technology. IBM Cloud and AI ensure we have a platform to help farmers across South Africa use precision agriculture to enhance the efficiency of their production. We're introducing solutions to the market which help improve feed conversion ratios, mortality and growth rates, and benchmarking practices across their production facilities. This will ensure accurate future predictions across the value chain and make poultry farming more sustainable" said Michael.
Craig Holmes, Technology Leader of IBM South Africa also added that local farmers will become competitive globally while also boosting the national economy through agriculture.
"Agriculture plays a crucial role in the success of our local economy and through the EEIP program, we've been able to support Omniolytics at a critical stage of their business growth. By improving access to IBM's Cloud and AI technologies and increasing the adoption of a range of digital solutions as we incubate and support startups, we've set out to not only support local demand but also ensure our entrepreneurs become globally competitive. This is crucial in a post-Covid world and we'll continue to provide innovative technology startups with advice, support, and the best technologies available in the market" said Craig.