South African cleaning services startup, SweepSouth joins forces with Airbnb.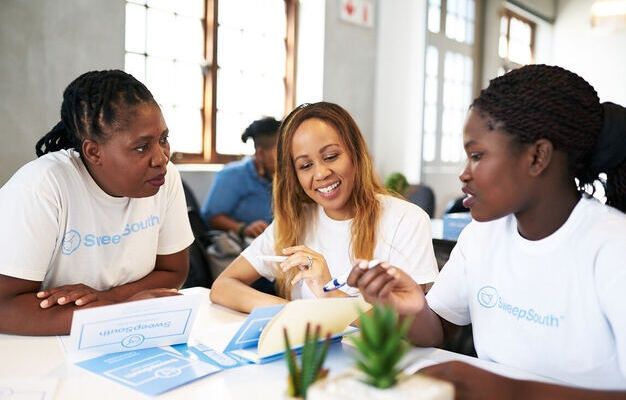 South African domestic cleaning service, SweepSouth has joined forces with international home sharing platform, Airbnb.
This partnership comes after the South African President moved to lockdown level two, letting the hospitality and tourism sector to resume operations.
SweepSouth is a cleaning service startup that links clients to on-demand domestic cleaners via an online booking platform. The aim of the partnership is to boost locals' appetite for domestic travel and third-party
accommodation by making sure that hosts meet the standards of Airbnb's enhanced cleaning protocols for hosts in South Africa.
Co-founder and CEO of SweepSouth, Aisha Pandor said, "The long-awaited reopening of South Africa's hospitality industry comes with unique challenges that SweepSouth has been preparing for months.
In addition to providing dedicated sanitization and hospitality protocols training for SweepStars, our online platform has been upgraded to make booking a dedicated option for Airbnb hosts.
Guests can also make Airbnb bookings, safe in the knowledge that
accommodation serviced by our SweepStars meets with the highest international hospitality cleaning best practice standards."
The COVID-19 has heightened the need for sanitization and cleaning solutions to prevent the spread of the virus hence this partnership would enable Airbnb hosts to easily access a premier cleaning service through the easy-to-use SweepSouth platform providing an easy solution to
hosts.
SweepSouth claims its protocol adopted and implemented are above the stanardised guidelines in the home-sharing sector and South Africa.
Apart from providing ease to people who wish to travel locally while staying at an Airbnb, the partnership will give additional work to SweepStar' employees.
Back in April this year, SweepSouth established a COVID-19 SweepStar fund to give monetary support for its employees, 'SweetStars' whom are mostly the sole providers for their families.
"The fund, which was aided by an R6 000 000 contribution from the Michael and Susan Dell Foundation provided vital short-term support for SweepStars, raising just short of R12-million to date.
However, the international-standard hospitality training which SweepStars are now being empowered with not only expands their independent employment prospects across an array of hospitality sectors but also strengthens their ability to contribute to South Africa's
economy.
They are providing Airbnb and the hospitality sector at large with an indispensable cleaning resource," Pandor further stated.
SweepSouth was founded in 2014.