South African Digital Agency, Retroactive rolls out sports promotions app, Matchkit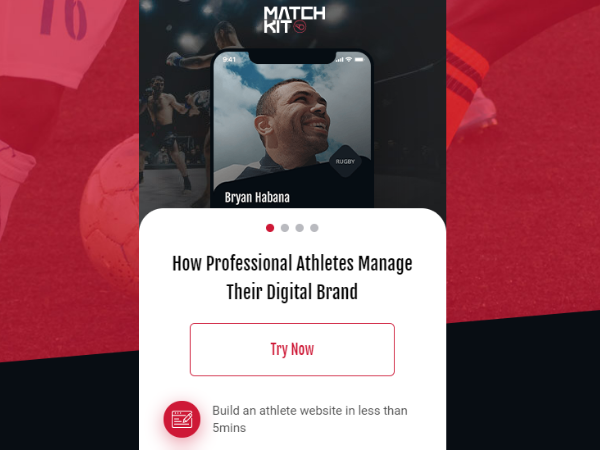 South African Digital Agency, Retroactive has rolled out a sports marketing app known as MatchKit.
The app enables athletes to unlock additional revenue streams to further commercialize their careers.
The novel app is a website builder that helps professional sports players showcase live in five minutes for potential sponsors as an alternative source of income now that most events have been canceled due to the current Covid-19 pandemic.
Aside from that, the app can help athletes track and monetize their fan base, by allowing them to sell merchandise.  The app comes with a plug and plays an e-commerce store enabling fans to purchase everything from bespoke branded merchandise to personalized video and audio shout-outs from their favorite athlete.
Co-founder of Retroactive, Bryan Habana said, "My team and I have used lockdown to interrogate ways to help athletes of all sporting disciplines and tiers reignite revenue-driving opportunities while waiting for the commencement of their respective leagues or competitions."
"Covid-19 has shown us that the future is digital and it is exciting to be able to play a part in creating a platform that gives athletes a competitive advantage off the field," he further stated.
The app can handle inventory management, printing, shipping, and returns. Also, it helps receive payments for the athlete's e-commerce store while facilitating contributions to a foundation or charity of choice.
In an interview with Ventureburn, Habana said that more than 25 sports people have signed up to use the app. The signees include sports icons such as Seabelo Senatla, Brandon Stone, and Thembi Kgatlana.
Also, co-founder, Sharman said that the company has been bootstrapped by the founders who have invested about R1-million worth of sweat and cash to date.
Matchkit was developed by Retroactive, a digital agency founded in 2018 by Mike Sharman, Bryan Habana, Ben Karpinski, and Shaka Sisulu.