South African Doctors develop Intubox to protect health workers.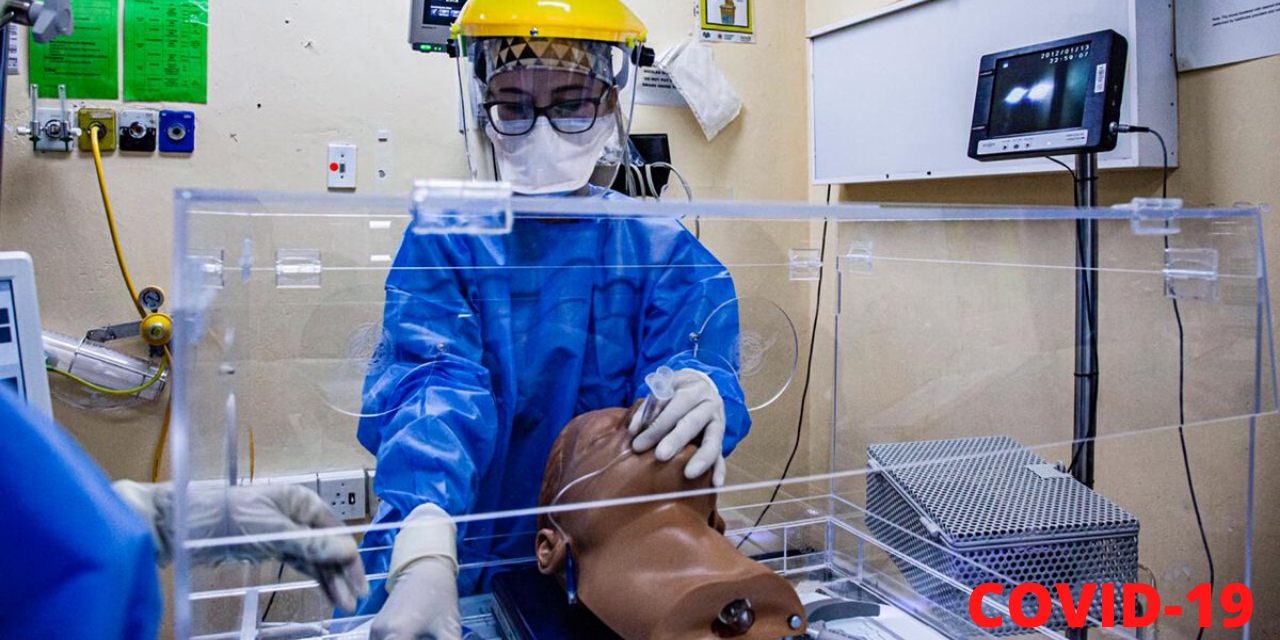 South African Emergency Doctors at Charlotte Maxeke hospital have developed Intubox, a device that protects health care officials from contracting infections.
Intubox is a plastic box that allows a healthcare specialist to intubate patients on ventilators.
The idea of the Intubox was formed by Prop. Feroza Motara. She wanted a device that could protect healthcare officials from directly contacting patients especially in this time of COVID 19.
Within 2 days,  the idea conceived by Motara came into reality with the help of FirstRand, Spire and aeronautical engineering who sponsored the device.
Motara said, "Our research showed us that with the use of the box we would decrease the risk of a health worker being infected".
To use Intubox,  the plastic box is placed above the patients head and face. Then the health care workers will assist the patients by slipping their arms into the box for treatment.
"We were really worried about the potential burden that COVID-19 could bring to our health system. We are already short of doctors and nurses" she further said.
According to the inventor, Motara, the box is not only used for COVID 19 patients but can also be used in the theatre by anesthetics for patients in intensive care units.
The Intubox can also be used for drug-resistant TB patients, or on patients with viral hemorrhagic fevers such as Ebola.
Motara added that she and her team hopes to distribute about 500 boxes to hospitals across South Africa.
FirstRand is a portfolio of integrated financial services businesses in South Africa.
SPIRE intervention and relief effort aims to assist the Government and its partners in mitigating the impact of COVID-19 rapidly and at scale. As such, SPIRE is working closely with, and in support of, the Solidarity Response Fund and other industries and sector initiatives.
Paramount Group is a global aerospace and technology company with a reputation for ground-breaking technologies and innovations. They deliver cutting-edge integrated solutions to combat the challenges faced by defense, internal security, and peacekeeping forces in more than 30 countries across five continents.