South African fintech startup, Paymenow raises R4m seed funding from ViaMedia.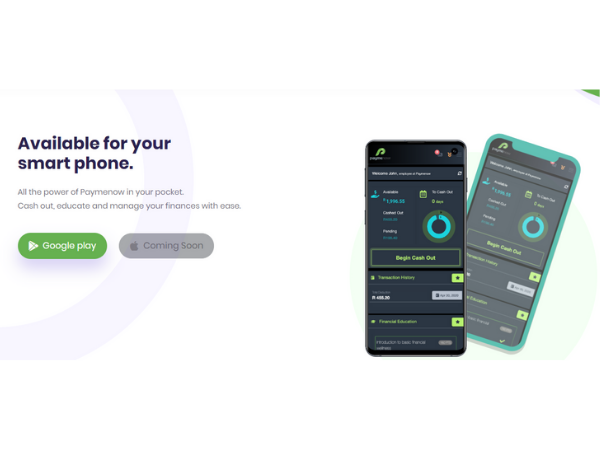 South African fintech startup, Paymenow has raised R4million investment from ViaMedia, a member of Digital Ecosystems Group.
Paymenow is a platform that offers a financial wellness and inclusion platform that allows employees early access to already earned wages.
The app leverages gamification to drive financial education and inclusion within its users and is working with employers to help move South Africans out of a vicious debt cycle and into a savings mindset.
In a statement, Co-founder of Paymenow, Neon Norbrega said, the investment will help provide the business with cash flow, while it aims to reach operational break-even by the end of the current fiscal year.
Also, co-founder,  Bryan Habana said, "ViaMedia and the Digital Ecosystems Group will enable us to draw down on a wealth of product and operational expertise as well as access to a funding book that will allow our business model to scale locally as well as to the rest of Africa and Latin America."
In an interview with Ventureburn, Habana said that Nobrega recently visited the UK to speak to investors about funding.  However, it is quite not clear if this visit is for future funding round or was for the current seed round.
ViaMedia is a cellular solutions and innovations service provider that enables small, medium, and large companies to embrace the mobile revolution and developing strategies that will take their products and services to the mobile environment.
Viamedia was founded in Cape Town, South Africa in  2002. Today, the company has become recognized as a South African leader, in the provision of mobile services.
Paymenow was founded in 2019 by former Springbok rugby player Bryan Habana who is also the co-founder of a digital agency called, Retroviral and Deon Nobrega in Stellenbosch, South Africa. The quality of customer service provided by the company is impressive and well-spoken.