South Africa's Green Energy Transition Receives more Boost with $50m Sasol Raise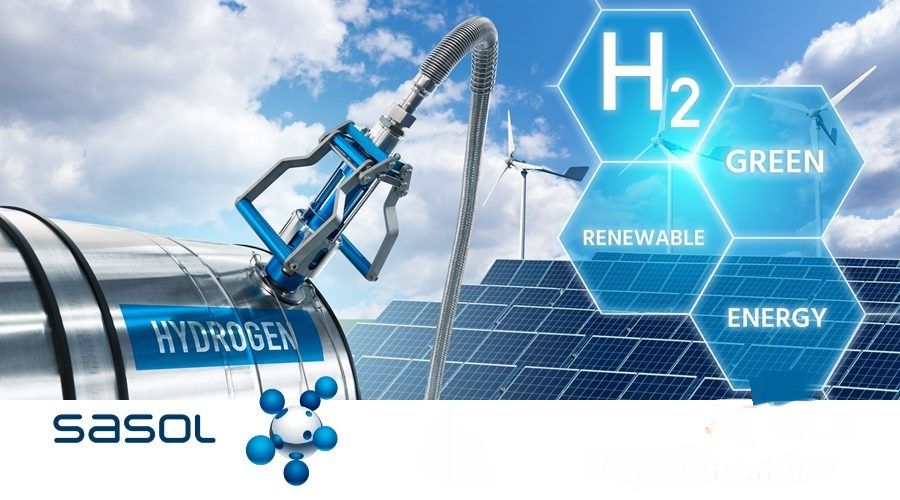 Sasol, a South African chemicals and energy corporation, has declared the establishment of Sasol Ventures as a means of advancing its 2050 net zero and decarbonization goals. The firm said last week that it will contribute $50 million to the fund over the following five years, making it the biggest venture capital fund for the chemicals industry in South Africa.
The fund will target start-up and early-stage investments in innovations that will help Sasol satisfy the demand for sustainable chemicals and energy solutions to decarbonize its operations and the communities and markets it serves internationally.
Sasol's initiative highlights the business sector's growing commitment to net-zero and decarbonization targets.
To help Sasol Ventures find and assess prospects with the goal of expanding a portfolio for the fund, Sasol partnered with Emerald Technology Ventures, a specialized worldwide venture capital organization.
At the nexus of business and technology, the Emerald Venture Capital firm is creating a sustainable future. It was established in 2000 and is a leader in open innovation, giving multinational organizations access to a wealth of deals and insight into the industries and marketplaces of the future. Emerald has offices in Zurich, Toronto, and Singapore and has handled and provided advice on more than $1 billion in assets. Through more than 500 venture deals and five third-party investment mandates, including loan guarantees to more than 100 start-ups, the firm is committed to tackling significant challenges in climate change and sustainability.
"Through the partnership, Sasol has also directly invested in Emerald's global energy transformation fund to maximize its innovation opportunities. It will complement Sasol's existing research and technology capabilities in sourcing and evaluating technologies and solutions," said Fleetwood Grobler, President and Chief Executive Officer of Sasol.
More Emphasis on Cleantech
The action is a reflection of South Africa's expanding greentech investment trend. AfricaGoGreen Fund gathered $47 million to assist climate-friendly initiatives on the continent; recently, private investment firm Grovest developed a solar investment fund that offers investors tax incentives under Section 12B of the country's Income Tax Act.
In South Africa, Sasol is progressing a number of green hydrogen investigations and initiatives, including the large-scale production of green ammonia for export in Boegoebaai in the Northern Cape province. South Africa is well-positioned to become a global center for green hydrogen and its derivatives, such as ammonia and sustainable aviation fuels, given the country's excellent solar, wind, and precious metals resources.
Green hydrogen has been hailed as a major carbon-free energy source for power generation, transportation fuel, and fertilizer production. Green hydrogen is created by splitting water into hydrogen and oxygen using renewable energy sources like solar and wind.
The Japanese Green Growth Strategy places a lot of emphasis on hydrogen and ammonia as "new resources" that have the potential to significantly lessen the nation's reliance on carbon-intensive fossil fuels like coal and oil.