Sparkle, A digital platform by Ex-Diamond Bank CEO, Uzoma Dozie, officially launched.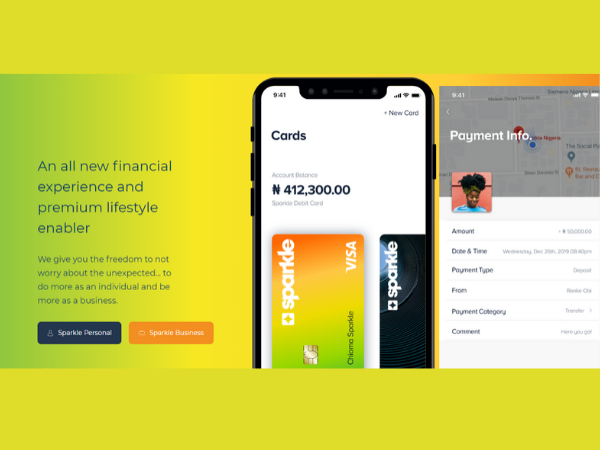 Sparkle, a Nigerian digital platform has been launched to provide financial, lifestyle, and business support services to Nigerians around the world.
It can be accessed via an Android and iOS mobile application and gives flexible payments,
Some of the app's features include sparkle network and Indy. Using the app, a sparkle network will give its users the ability to send and receive money with other local banks.
Indy is also the platform's financial and customer services chat or that customers will have access to in using the services.
Also, Sparkle's users will be given access to  visibility over what they spend in patterns and by categories, there would be a detailed breakdown of payments
During the launch,  former CEO of Diamond Bank, Uzoma Dozie shared what he felt about this startup and here is what he had to say;
"Sparkle will be transformational for Nigerians across the globe and I am hugely excited to be launching it today. Sparkle is redefining Nigerian commerce by merging financial services with a seamless lifestyle solution."
We are removing barriers using technology and data, driving inclusion at scale. In doing so, we are empowering Nigerians to fulfill their potential, democratizing access to valuable solutions for both business and personal needs.
In partnership with VISA, Microsoft and PwC Nigeria the aim of redefining the Nigeria commerce would be achieved. He added
According to Dozie, through the partnerships, industry-leading expertise in APIs, cloud computing, data science, machine learning, tax, and financial advisory services for the benefit of Sparkle's customers would be provided
COVID-19 pandemic has left an impact in a time where the world is now connected with mobile and digital activities of which most Nigerian populations are of no exception with 39% having access to a mobile broadband connection.
Sparkle was founded by  Uzoma Dozie. A tech investor and financial inclusion advocate, Dozie currently fronts an online TV show on tech entrepreneurs, Tech Turks, and tech events, TechFest in Lagos, Nigeria.