Tabby and Paymob Partner to Offer BNPL to Egyptian Retailers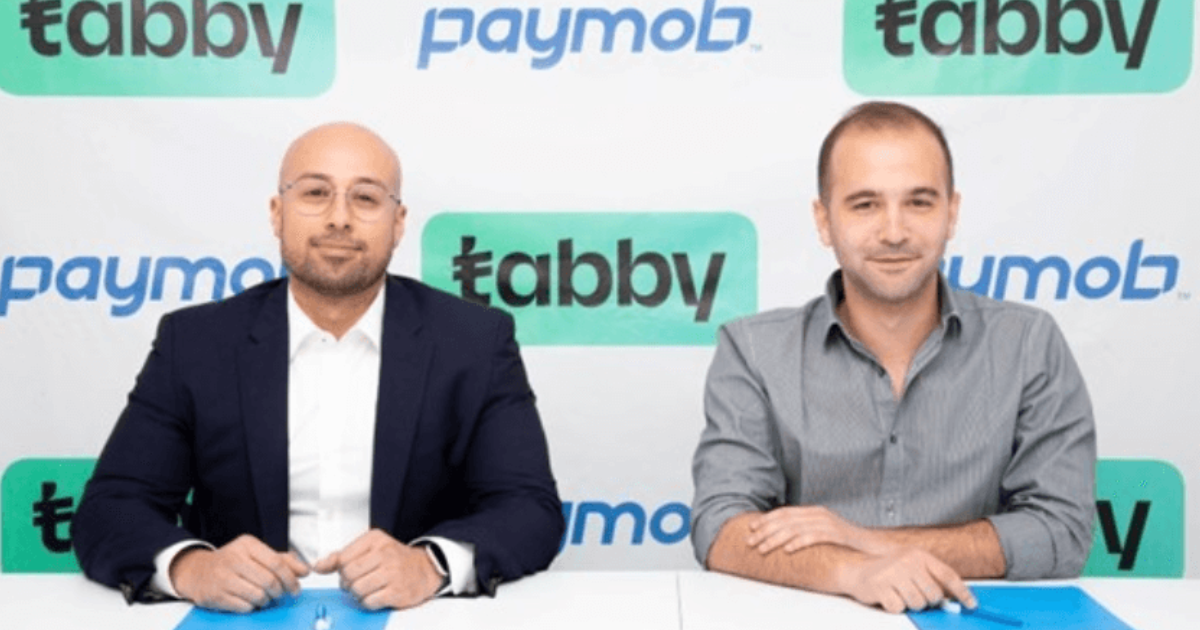 Paymob, the leading omnichannel payments facilitator in MENAP, and Tabby, the Middle East's leading payments and shopping app, have announced a partnership to fuel growth for Egyptian retailers by allowing businesses across Paymob's network to benefit from Tabby's split-in-four, interest-free payment solution via Paymob's gateway. Tabby's BNPL solution will be seamlessly integrated into Paymob's platform as an option for its online and in-store retailers and will be available to over 120,000 merchants.
The partnership of two leading regional financial technology firms creates an innovative ecosystem that provides value to merchants and exceptional customer experiences while supporting Egypt's burgeoning e-commerce landscape. E-commerce in the Middle East and North Africa might reach $48 billion by the end of 2023, thanks to an increase in digital adoption during the COVID-19 pandemic and favorable government policies.
Commenting on the partnership deal, Ahmed Khalil, Tabby Egypt's General Manager, said "Today there is a strong demand for greater financial freedom and flexibility to enable consumers to make their purchases. Retailers need the technology infrastructure that allows them to plug and play solutions that offer financial freedom instantly at checkout, without interest or fees. Partnering with Paymob allows our technology to be instantly accessible to their network of over 120,000 retailers in Egypt."
Omar El-Gammal, Paymob's Executive Vice President for Global Business Development on his part said "The variety of innovative, customer-centric digital payment methods in the MENA region is skyrocketing. Paymob is leading the way in empowering merchants in the digital economy by giving them access to the most innovative payment methods available."
"Our partnership with Tabby is key because it encompasses both physical, in-store and online, e-commerce payments solutions, to provide a better checkout experience, increased conversions, and an expanded client base for merchants in Egypt," El-Gammal added.
A Look into both Paymob and Tabby
Tabby has assisted thousands of merchants in Egypt, the UAE, and Saudi Arabia in increasing their average order value (AOV) by 33% on average, their overall conversion rate by more than 18%, and their number of returning customers by 40%. Tabby is the largest payments and shopping app in MENA, with over 2 million active users and 6,000 merchants in its network.
The Dubai-based startup announced its expansion to Egypt earlier this month after raising $150 million in August this year, bringing its total funding to date to $275 million, while Paymob raised $50 million in Series B funding last May.
Paymob, on the other hand, has provided the most diverse and comprehensive range of payment acceptance methods in North Africa since its inception in Egypt in 2015. Paymob's omnichannel payments infrastructure now supports over thirty online and in-store payment methods through its gateway, POS, and Paymob app products. Paymob aims to make the process of growing a business in the digital economy as simple, seamless, and agile as possible, while also providing a great customer experience to its merchants and cutting-edge products to its partners.