Taptap Send, a free remittance transfer service, secures $13.4 million in Series A funding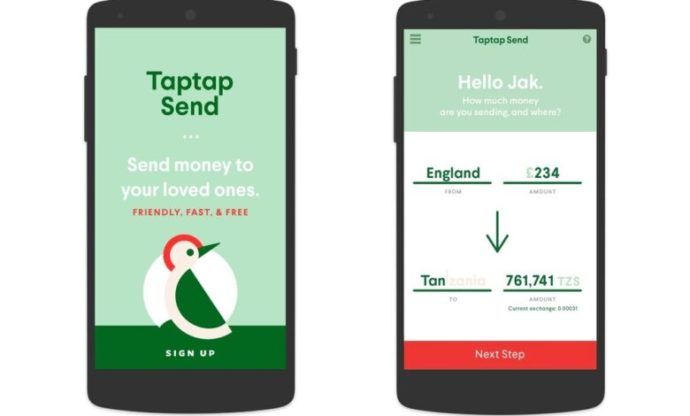 Taptap Send, a New York-based startup that facilitates remittance service for people living in Africa and Asia at no charge, has announced the raise of $13.4 million in a Series A round.
The Series A round was co-led by Canaan Partners and LinkedIn co-founder, Reid Hoffman, with participation from other unnamed investors. According to information available on its website, the startup is also backed by the Omidyar Network and Helios.
Founded in 2018 by Michael Faye, a serial startup founder, development economist, and ex-United Nations official, Taptap Send offers a mobile money transfer service from European countries such as the U.K., Belgium, Canada, France, Italy, etc of which host a significant number of immigrants.
The startup currently supports payments to about 15 countries, with the majority of them being African – including Senegal, Mali, Guinea, Ghana, Cameroon, the Ivory Coast, Kenya, Madagascar, Zambia, DR Congo, Morocco, and the Republic of Congo, with plans to add more in the future.
This series A funding will be used to expand Taptap Send's free international money transfer service.
According to the startup, it does not charge any commission or fees for transfers, rather takes a cut on foreign exchange with the help of a tech stack that lets it pass on lower exchange rates to its users.
Taptap Send's business model is predicated on the economics of scale, which implies that offering better rates will drive more users. This could translate to a higher volume of transactions and increased returns for the startup. However, this might lower the company's margin.
"Taptap Send is taking advantage of this structural change in mobile money and other distribution networks to offer what we hope is the fastest and best-price service to customers," Faye said in an interview with TechCrunch.
In Africa and other such emerging economies, using traditional services to receive foreign remittance can be quite an uphill task, because of exorbitant charges, delays, and limited reach to local areas. Many startups are beginning to spring up to solve this challenge. According to the World Bank, foreign remittance to low and middle-income countries reached $540 billion.
Brendan Dickinson, a general partner at Canaan noted that "The company has a nuanced, yet powerful strategy that Michael has put into place to allow [it] to be the lowest-cost provider in every market they enter. As the world rapidly shifts toward digital wallets and e-money, it creates an opportunity for remittance companies to create an even more magical experience by sending funds directly to those wallets,"
"Taptap Send gives as much cost savings as possible to the customer, and as a result, is almost always the cheapest player in the market. All of that makes it economically viable to send smaller remittances – and in doing so, expands the total market and volume of remittances sent. This approach is strongly resonating with customers, as Taptap Send's massive growth has been 90+% organic," he added.
The startup has not disclosed any information about its transaction volume or number of users, but according to the CEO, the startup grew x5 over the last 12 months and is currently posting a profit.