TeamApt eyes unicorn status on the back of an agency banking boom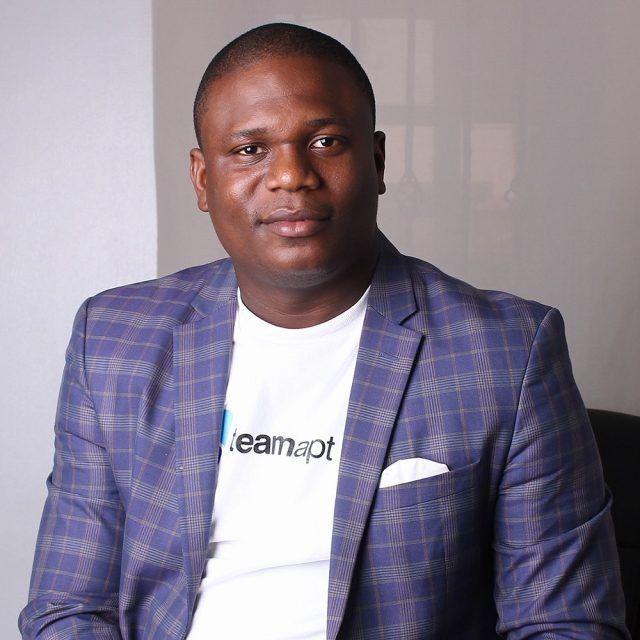 TeamApt, a Nigerian fintech company, with headquarters in Lagos has disclosed that it is currently leading the country's agent banking business with a network strength of over 100,000 agents.
This was revealed by Tosin Eniolorunda, Founder and CEO of TeamApt at a media event on Thursday. In the briefing, he revealed that the startup was looking to attain the coveted status of a billion-dollar startup in the months ahead. He also narrated a bit of the company's journey from the cradle to what it is now.
Founded by employees who broke out of Interswitch, the company initially started by building digital banking solutions for banks.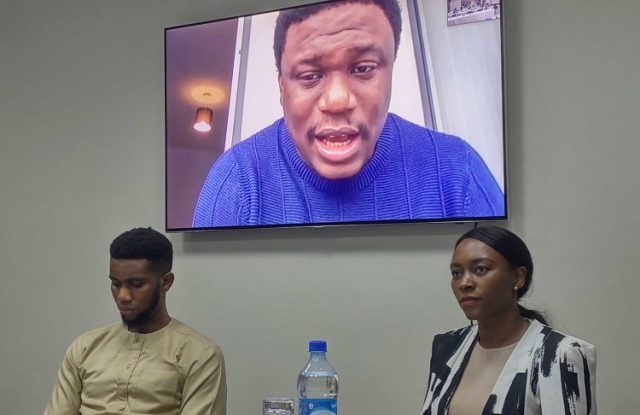 Between 2015 and 2018, it was mainly a software company that built digital banking solutions like Web or Mobile apps for banks like Sterling Bank, FCMB, Zenith Bank, First bank amongst others.
In 2018, the start-up had processed an average of $160million transactions monthly by supporting the operations of 26 banks in Nigeria. "Between 2015 to 2018 literarily most of the banks were our customers," Tosin Eniolorunda remarked.
The following year, the company switched to building direct financial services for consumers and agents in Nigeria. It named its agency banking solution Moniepoint while its payment solution was called Monify.
As one of the Super Agents licensed by the CBN to provide financial services to Nigerians, Moniepoint is crucial to the operations of thousands of shops and businesses that rely on it to provide banking solutions such as deposits and withdrawals, account opening, and more.
The CEO explained that the experience the company gathered working with banks gave it a better understanding of the market and what people needed. He added that the company wanted to provide Nigerians with better banking services by filling some of the gaps in the industry.
Clear market leaders
At the media briefing, Tosin revealed that the company has grown stealthily to become the largest agency banking network in Nigeria. This assertion is predicated on data from the SANEF – Shared Agent Network Fund, empowered by the Central Bank of Nigeria to oversee the shared network agents in the country.
According to this data, TeamApt currently accounts for 74% of the Agent banking industry in Nigeria. This statement is based on the volume of transactions monthly.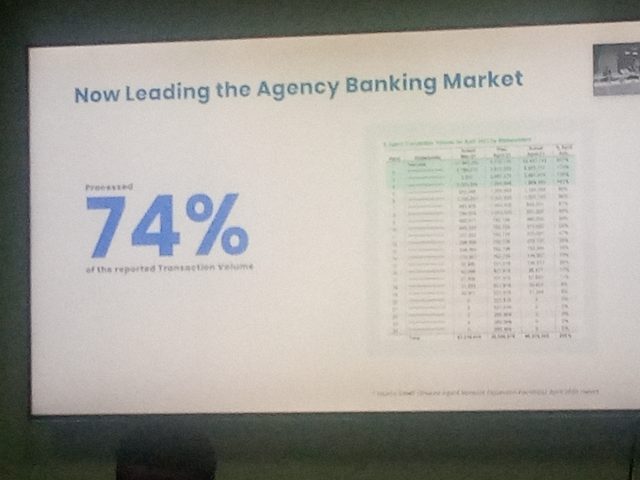 "This is a market that had the likes of Firstmonie, Paga, OPay. So, between 2019 and now, we grew our solution to become the largest in the industry. We process about N1.4tr monthly across about 68 million transactions through 100,000 agents that are distributed all over the country," he said.
He added that the startup has processed a total value of $16bn in transactions between April 2020 and April 2021. These transactions are mainly from Moniepoint's Point of Sale (POS), Mobile App, and Web app. The company claims it has over 14 million unique customers monthly.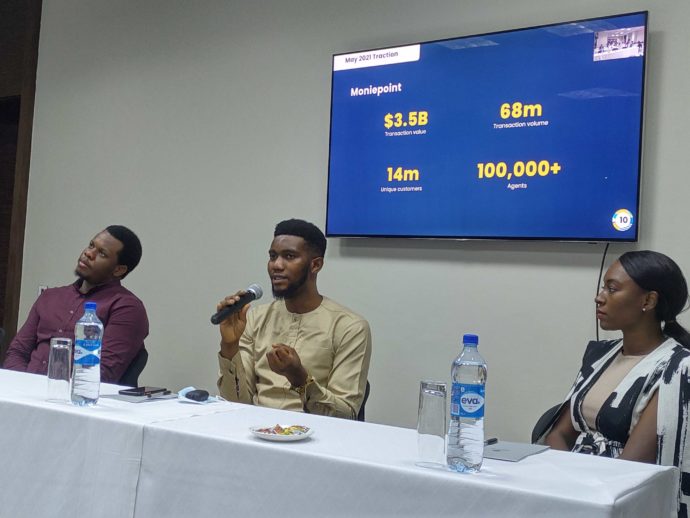 In March 2021, TeamApt processed over ₦1trillion ($2.4bn) for the first time. While the total value for May was ₦1.4 trillion ($3.5bn), according to the CEO.
Will it be Africa's next Unicorn?
At the briefing, the CEO also confirmed rumours that it recently closed a funding round worth "a couple of tens of millions" to be announced on a later date. He also revealed that there are plans in place to raise "a lot more". On whether there are any challenges with raising funds, the CEO said investors, are keen on investing in the company.
Although the CEO did not give specific details about the company's valuation, based on the numbers divulged, it's safe to assume that TeamApt is one of Africa's most valuable companies. It will have to raise money or be acquired for a billion dollars for it to reach Unicorn status.
The last time TeamApt raised money was in 2019, where it raised $5.5 million in a Series A round led by Jim Ovia's Quantum Capital.
"We expect the company to reach unicorn-type valuations soon," Tosin had told TechCabal earlier in May.
Other fintech heavyweights in the industry like Opay and Paga have previously raised significant amounts and are currently looking to raise more and clinch the Unicorn title. But it seems like Opay is the only one closer to this milestone with plans currently in the works to raise $400 million at a valuation of $1.5 bn.
Future plans
The company does not want to be known only in the agent banking space. It intends to compete with other banks by setting up a digital bank "As of today, we are directing our business towards becoming a digital bank," the CEO said.
Other plans in the company's playbook include expanding geographically to other emerging markets. The CEO revealed that TeamApt plans to start operations in the "third largest francophone country" by Q3 2021.
If you enjoyed reading this article, please share it in a WhatsApp group or Telegram Channel.