Tech Hub Harare opens applications for its incubation program.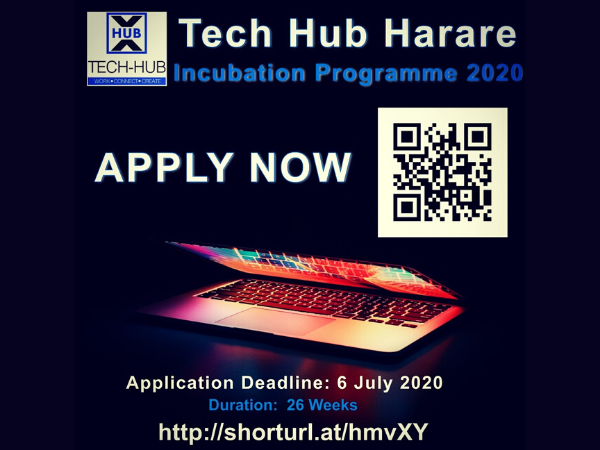 The innovation hub, Tech Hub Harare has opened applications for its incubation programme to grant access to mentorship and funding opportunities to Zimbabwean startups.
The six- month program will help startups to transform ideas into MVPs while receiving validation, product-market fit and business training as well as cloud computing and business support. Furthermore, startups will be given a mentor who will provide weekly feedback on their development.
The incubation programme addresses the challenges that Zimbabwean startups face in attracting funding into their ventures.
The goal of the programme is to develop tech-driven startups that tackle pending problems in their communities and beyond.
Speaking on the programme Simba Mswaka said, "This is an exciting programme that solves a real pain facing many startup founders today. Progress is slow because startups are finding it difficult to move to the next level because they have no access to the resources they need to grow. Tech Hub is here to change that. We have created this programme to solve that problem and help startups grow. "
"In many cases, start-ups also fail because they are not approaching their venture with the right approach, tools and guidance. We are here to hold their hand and build them to a level where they are ready to attract the right investors that they need to move on to the next step."
The programme will commence on July 13 till December. There a demo day will be held to select four startups who will participate in the US$25,000 Tech Hub Harare Accelerator programme which will run for 12 months starting in January 2021.
Startups at the idea stage solving challenges in financial services, education, energy, logistics and agriculture are eligible to apply for the programme. A fee of US$75 will be charged per month.
Applications close on July 6, 2020.
Tech Hub Harare is a co-working space that supports startups with space, internet, training, mentorship, networking opportunities and the right community to motivate startup founders to grow into big businesses.