Tech Talent Platform Andela Unveils AI-powered Hiring Solution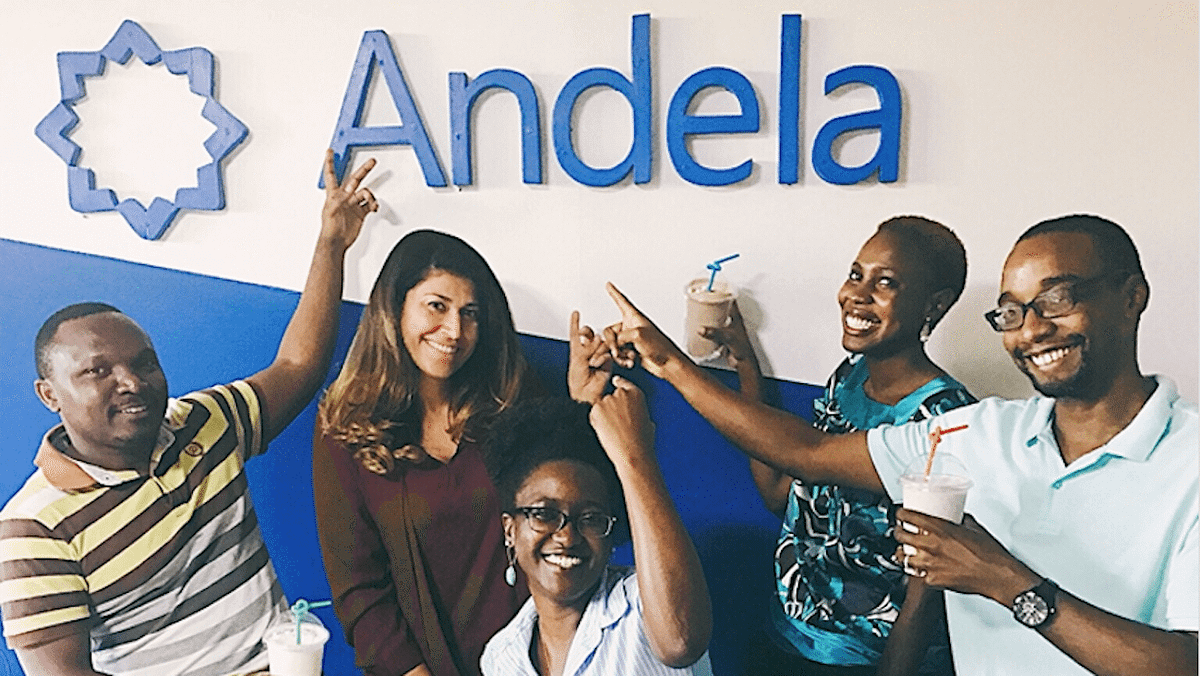 Global talent marketplace Andela has announced the Andela Talent Cloud, an integrated, end-to-end platform that pairs technologists with companies in emerging markets seeking to bolster capacity and skill sets.
The platform streamlines the complete hiring lifecycle, helping companies source, qualify, hire, manage, and pay global technologists in one integrated platform. It also allows IT organizations to scale quickly with a highly elastic resource pool and flexible hiring options, to find the right talent for the right role, at the right speed and cost.
Jeremy Johnson, Andela CEO and Co-Founder said;
"Market-leading organizations realize that rewriting their workforce strategies to include global, remote tech talent offers a distinct competitive advantage. Andela offers a seamless approach by combining the world's preeminent private talent marketplace with an AI-driven platform, Andela helps companies scale their teams and deliver projects faster."
At the core of the Andela Talent Cloud is the Talent Decision Engine™ (TDE) which is powered by AI and data-driven matching algorithms to pair the ideal talent to client specific roles and skills requirements. TDE™ learns from thousands of data points across the hiring lifecycle, assessing a broad data set including both hard and soft skills, experience, title, geography, work preferences, language proficiency, candidate interactions, client feedback, for each and every job position.
TDE™ reduces bias and subjectivity from the recommendation and matching process for each candidate presented for review and acceptance, to ensure a fairer and more accurate match to the job requirements.
Furthermore, the engine is constantly evolving for each client by analyzing their interactions across the marketplace as well as talent success, enabling the platform to get smarter over time, improving the ability to match the right talent for future project work.
The feature also boasts of a seamless global payout option "Pay" that manages all aspects of global payouts, currency exchange, and compliance in over 100 countries to ensure that technologists receive funds in a low cost and timely manner.
Technologists are paid out directly in USD into a partner wallet of their choice - clients are thus insulated from foreign exchange risk. The partner ecosystem for Pay also runs OFAC checks and Know-Your-Customer reviews on contracted technologists as per applicable regulations to ensure compliance by all remote workers.
Ikechi Okoronkwo, Global Executive Director, Advanced Analytics at Mindshare said;
"Our global client footprint requires us to deliver to anywhere from anywhere. To accomplish this, we need a balanced global talent strategy.
"With Andela, we scale up or down easily as business needs change. They help us quickly find talent that is highly motivated, highly skilled and that embodies a culture of excellence and delivery. The talent hits the ground running which drives maximum value for our clients. Andela de-risks global hiring, so businesses can grow and be competitive."
The Andela platform is an all-in-one, AI-driven solution that provides IT executives with complete transparency of talent profiles and skills assessment results, enabling informed and secure hiring decisions.