TechStars-Backed Insurtech Startup, MyCover.ai Receives $1.25M Pre-Seed Funding To Scale
MyCover.ai receives $1.25 million pre-seed funding to revolutionize the African insurance landscape.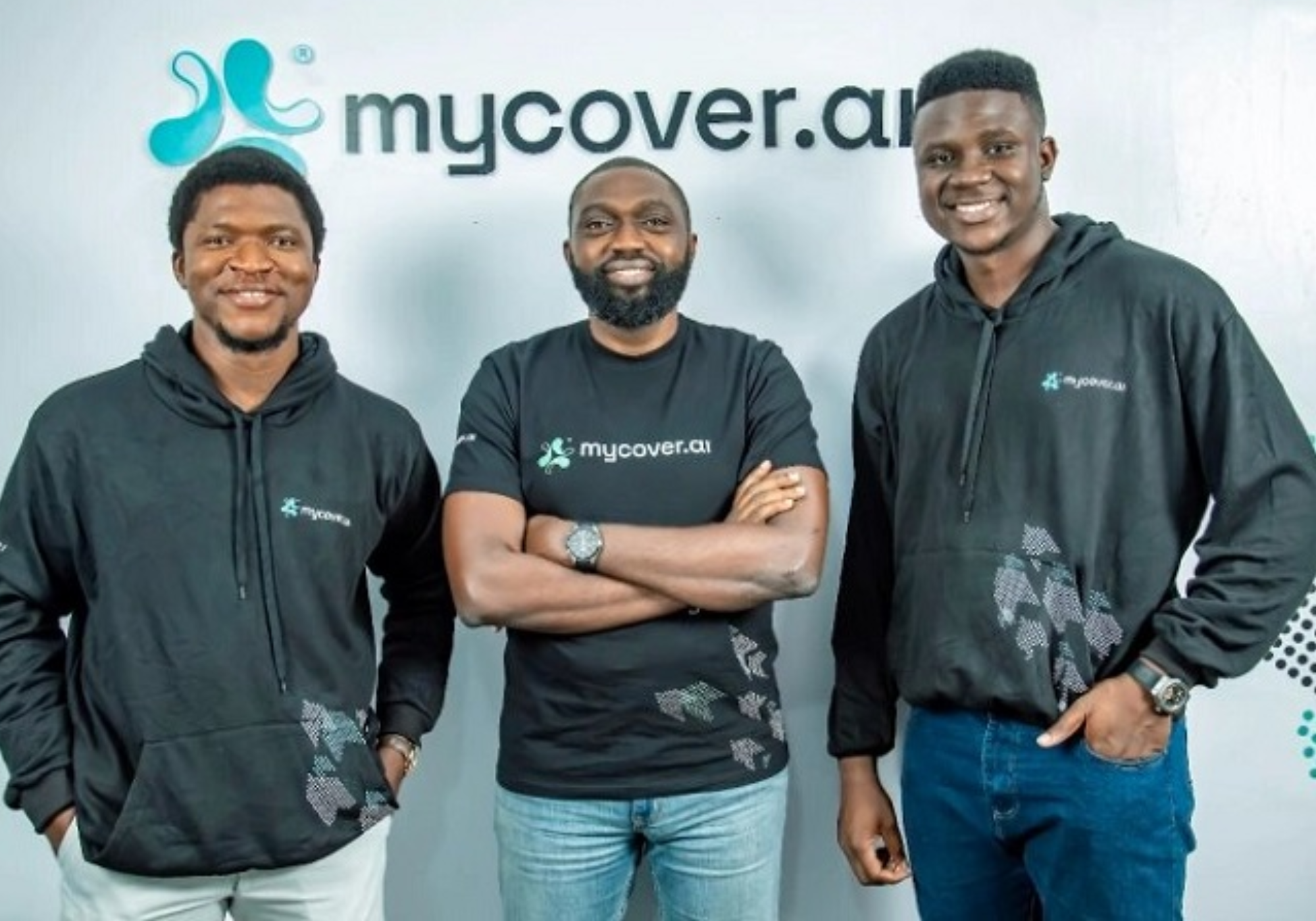 In a continent where insurance penetration rates remain below par, the insurtech startup MyCover.ai is on a mission to revolutionize the African insurance landscape. With the close of a $1.25 million pre-seed funding round led by Ventures Platform, with participation from Founders Factory Africa and TechStars, who are making a follow-on investment after the startup participated in its 2022 Toronto Accelerator program. MyCover.ai is poised to tackle the critical issues hindering insurance adoption in Africa, such as lack of access, insufficient coverage, high costs, and a subpar customer experience. By leveraging cutting-edge technology, strategic partnerships, and an innovative approach, the startup will close the wide uninsured margin in Africa, empowering businesses and individuals with scalable and accessible insurance solutions.
The insurtech startup will leverage these funds to scale its in-house operations and tech talent, invest heavily in its proprietary technology and strategically expand its operations into other African markets.
Despite the upward trajectory of the African insurance market, with a size that soared to $81.6 billion in 2022 and projected to reach $123.8 billion by 2028, the region faces significant challenges in extending insurance services to the vast population. Traditional insurers have struggled to address the needs of the underserved, leaving over half of African countries with insurance penetration rates below 2%. Nigeria, for instance, has only 0.5% of its population insured, leaving individuals vulnerable to financial shocks and unable to recover from unfavorable incidents.
MyCover.ai's Unique Approach
Founded in 2021, MyCover.ai has already made waves in the sub-sector, offering over 30 personalized insurance products through an open insurance API that integrates with top insurance providers like Hygeia, Leadway, Sovereign Trust, AIICO Insurance, and Allianz. This open insurance API enables other companies and innovators to embed these insurance products into their platforms.
By functioning across three key touchpoints—distribution, insurance claims, and underwriting and product creation—MyCover.ai optimizes the claims procedures for both insurance providers and end customers, streamlining policy onboarding and management procedures.
Unlike many other insurtech solutions that focus on specific areas of insurance penetration, MyCover.ai adopts a collaborative approach by offering a suite of services that address the entire spectrum of insurance challenges. By partnering with insurance providers, the company ensures quicker and more affordable distribution, access to customer usage data, and enhanced claims procedures. This collaborative ecosystem empowers businesses across various sectors and verticals, such as logistics and mobility, e-commerce, fintech, and more, to integrate insurance seamlessly into their products and services.
Empowering Entrepreneurs and SMEs
One significant aspect of MyCover.ai's innovative offerings is MyCoverGenius, the first and only B2B platform in Nigeria, which directly enables entrepreneurs and SMEs to purchase insurance products. This addresses a common oversight by legacy insurance companies, catering to the often overlooked segment of the total addressable market. With MyCoverGenius, business owners can easily cover their staff and assets, scaling up or down as their business operations grow, providing much-needed financial security and stability.
MyCover.ai's technology-enabled insurance platform has already seen significant success, with over $1 million in gross written premiums and solid alliances with top insurance companies in Nigeria. By offering simple integration through its API and SDK, the startup empowers businesses to provide insurance coverage as optional extras to their current core goods. This tech-driven approach not only facilitates the distribution of insurance products but also enhances customer experiences with little or no tech burden on businesses.
Commenting on the Seed round Adebowale Banjo, CEO and co-founder of MyCover.ai said, "The current insurance landscape is plagued by fragmentation and inefficiencies that hinder distribution and adoption. Affordable, accessible, and frictionless insurance remains a significant challenge for many customers, and we are proud to be at the forefront of change, constructing a robust infrastructure that addresses these critical issues head-on. We are building the rails that will power the growth and adoption of insurance across Africa, and we are delighted to have the support of our new and returning investors whose deep knowledge and extensive expertise in our region will help accelerate the attainment of our objectives."
Dotun Olowoporoku, General Partner at Ventures Platform, on his part, said, "Adebowale and his team are reshaping the insurance landscape in Nigeria and have their eyes set on the wider African market, by building the much-needed insurance infrastructure on the continent. Unlike other insurtech solutions that focus on specific areas of insurance penetration among the underserved, MyCover.ai takes a collaborative approach and offers a suite of services that cover the entire spectrum of these challenges. We are confident in their vision and operational pedigree, and we are excited to support their growth as they continue to empower businesses and individuals through scalable and innovative insurance solutions."
MyCover.ai's emergence and scaling represent a beacon of hope for closing the wide uninsured margin in Africa. By leveraging technology, strategic partnerships, and an all-encompassing suite of insurance solutions, the insurtech startup addresses the critical challenges plaguing the African insurance market. With the support of forward-thinking investors like Ventures Platform, Founders Factory Africa, and TechStars, MyCover.ai is well-positioned to power the growth and adoption of insurance across the continent. As the young population grows, technology advances, and fintech solutions flourish, MyCover.ai stands as a catalyst for change, providing affordable, accessible, and frictionless insurance options that will secure the financial futures of millions of Africans and propel the continent toward a more prosperous and resilient future.