Telkom partners with EasyEquities to Provide Financial Services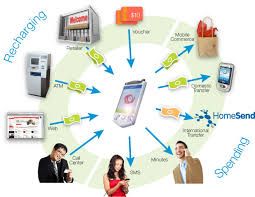 South Africa's telecommunications provider Telkom has declared its interest in digital financing after securing 10,000 Digital Wallet subscribers since launching a pilot program in December 2020. Telkom has now announced a partnership with MTN's Mobile Money (MoMo) platform, allowing subscribers to send and receive money via their phones. With MTN's Mobile Money receiving more than 22 million MoMo users across Africa, the partnership is likely to be a profitable one for Telkom.
Unlike other mobile money service providers, the Telkom Pay Digital Wallet uses Whatsapp to action mobile payments. Users can subscribe to the service by messaging the Telkom Pay number which allows them to then buy airtime, data, and prepaid electricity using the digital wallet. Digital wallets can also be topped up by card or cash. Telkom charges a monthly subscription and transaction fee.
The Digital Wallet will be launched at the beginning of June with EasyEquities being integrated into the platform towards the end of 2021.
Speaking on the initiative, Telkom said that the service is aimed at easing financial services for users also adding that users accrue points for usage and these points can be redeemed via the platform.
"We have a digital wallet proposition that we have been piloting with our customers since the beginning of this year and it is going well. This is a wallet where customers can, via a WhatsApp channel, link their bank card to make payments, buy airtime, data, pay bills, buy the insurance, and invest some money [this will be backed by the Easy Equities offering] and earn some points that can be redeemed on the platform."