ThankUCash Raises $5.3 Million Seed Fund for Expansion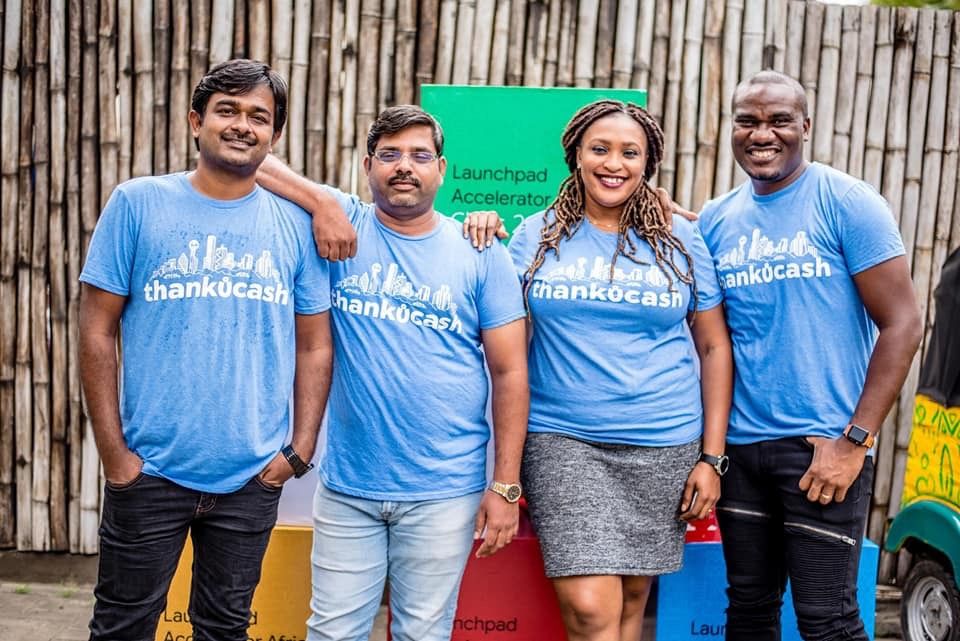 ThankUCash, a leading multi-merchant rewards platform based in Nigeria has raised $5.3 million in seed funding. The seed round was co-led by 500 Global and Unicorn Growth Capital with participation from Expert Dojo, Predictive VC, SaaS growth Ventures, Betatron Hong kong, Accelerex Holding, Andrew Dell (former CEO of HSBC), Craig Fenton (Director, Strategy & Operations at Google), among others.
The startup says it will use this funding to expand into other Nigerian cities, Ghana and Kenya, as well as launch two new products: Remittances and a "Buy Now, Pay Later" (BNPL) infrastructure.
ThankUCash was co-founded in 2018 by Simeon Ononobi, Suraj Supekar, Madonna Ononobi, and Harshal Gandole. It currently has over 600,000 users and has onboarded over 1,000 stores on its platform, with a total transaction volume of more than US$80 million. It offers cash back on purchases and deals from thousands of merchants, assisting merchants in retaining customers' loyalty, boosting incomes, and growth.
ThankUCash is currently operating in the three major cities in Nigeria, Lagos, Abuja, and Port Harcourt. It plans to use the funds to expand into other cities across the country, as well as Ghana and Kenya.
How ThankUCashworks
ThankUCash provides the technology infrastructure that connects merchants with credit/loan providers, which will allow users to pay for products and services directly through the ThankUCash Super App using loans from credit providers.
The startup has a partnership deal with Interswitch to onboard all their merchants and improves their numbers. It has Wema Bank and other national and multinational bank partnerships in the pipeline. It gets a 1.5% commission for every customer it brings into the store to redeem a 5% cashback item. It also takes commissions for deals and is planning to charge an onboarding fee for businesses that want to use its APIs for its services, including BNPL.
"The technology is such that we have our machines in stores, so as customers request loans, we generate a code for it, customers input it into the POS machine and the merchant gets credited directly. The code can only be used in the store chosen and only for the loan amount requested, such that at the end of the day the customer is buying straight from the merchants. We're opening this infrastructure to everybody and want to give that platform to loan companies," he explained.
Ononobi highlighted ThankUCash's unique cashback product, revealing that positive feedback from merchants who are excited about the product and how it has helped them retain consumers has prompted the team to develop other products for expansion.
"Trivets Supermarket in Lekki is one of such merchants. Enyo is another and one of our biggest as they even put our logo on their trucks, and we're very excited about what we did for their business. The feedback has encouraged us to do more".
"At the end of the day, the idea for us is to make sure that all our products are geared towards the survival of the merchants and to redistribute wealth towards Africans," Ononobi said.
Amit Bhatti, the principal, and co-lead investor 500 Global commented, "ThankUCash under the leadership of Simon has been so impressive since when it was taking part in 500 Global's Accelerator in 2019. The team's progress in implementing a rewards system that works for Nigerian consumers, regardless of cash or credit or online or offline payment is a win-win for businesses and banks, too, as ThankUCash gives them the tools and data they need to grow."