The rapid growth of tech hubs in Africa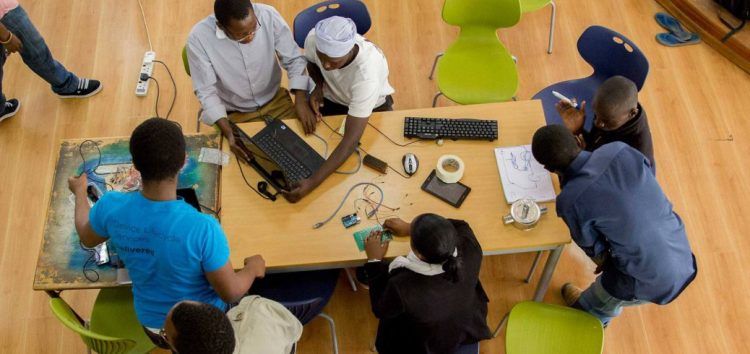 The African continent continues to break new grounds in tech and innovation. One of the leading factors that underpin this development is the presence of Tech Hubs. From the creation of iHub Innovation Centre in Kenya in 2008, the number has leapfrogged to about 643 across the continent as identified by Briter Bridges and AfriLabs in a report released in 2019.
A significant number of these hubs are situated in Nigeria, South Africa, Egypt and Kenya, offering well-established collaborations and investment networks. These hubs primarily serve two purposes – to build businesses and to create a community for tech enthusiast, innovators and entrepreneurs to thrive. Hubs can assume different characteristics – incubators, accelerators, non-governmental organizations (NGOs) and social enterprises – depending on the goals of the founder.
The structure of a Tech hub may also vary, most operate as some combination of a workspace, internet café, coffee shop, training center, incubator, accelerator, and event venue. While there is a great diversity hub-to-hub with respect to structure, amenities, membership and other factors, the general consensus is that tech hubs serve as a meeting place for a community of individuals and organizations in tech. Many of them are able to retain the core purpose of engendering collaboration by providing training, incubating start-ups, hosting events and offering support to entrepreneurs.
The main drive for creating tech hubs in Africa is to ensure that tech ideas do not remain ideas, but become tangible solutions to problems plaguing the African continent. This is a support that all techies in Africa need, considering that most African countries stifle the development of tech ideas with unfavorable policies.
A case in point for tangible solutions for Africa – is BudgIT, a start-up with a mission to explain Nigeria's budget to citizens and track politicians' spending. The startup was born in a Co-creation Hub (CcHub) hackathon in Lagos. CcHub also puts venture capital funding into startups like Lifebank, a blood delivery service in Nigeria whose founder won the inaugural Jack Ma Entrepreneur Award in November 2019. This startup has also proved to be indispensable in Nigeria's fight against the pandemic.
What tech companies are doing the most in the middle of the pandemic?
Many tech startups face a shortage of human capital in the industry, and tech hubs play a huge role in filling that gap by connecting people with ideas, with the people who can help them execute them. For instance, the mass migration of technical talent from Nigeria to better opportunities abroad has left many start-ups with inexperienced developers and a huge talent gap in the tech eco-system.
The implication of this exodus is an acute shortage of talent in a tech ecosystem that is still relatively new. However, tech hubs are rising up to fill this need by connecting accessible talent with start-ups and providing collaboration opportunities for start-ups to build their capacity through strategic mentorship opportunities and partnership opportunities with startups offering complimentary services. The African continent has been recognized globally as the fastest growing continent for developers in the world and this status can be linked directly to the role that tech hubs and associating ecosystems play in building up talents in the industry.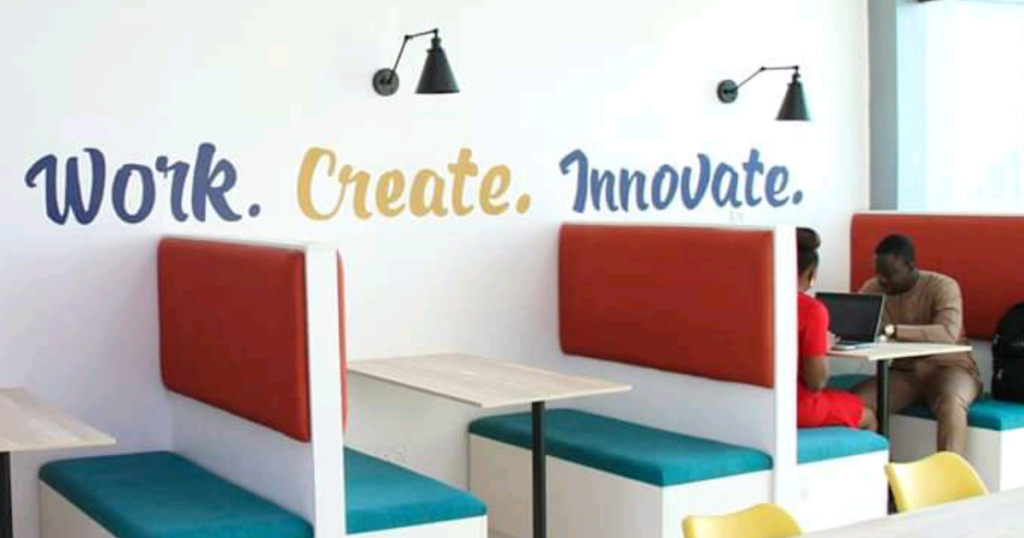 According to the Briter Bridges and AfriLabs report, African tech hubs adopt three main methods in generating revenue: 1) a membership fee to use the facilities; 2) donor funding to both sustain operations and run startup support programs; 3) consulting, which was identified as the largest additional revenue stream by 40% of the hubs. The consulting service often takes the form of innovation-related research and programme implementation for specific donors. In addition, hubs with enough space capacity charge rent for events, while others offer paid training or partnership fees.
Some of the most common challenges facing tech hubs in Africa as identified in the report include; access to reliable, constant capital; opportunities to link entrepreneurs to investors; a lack of talents and skilled staff; lack of funds to help entrepreneurs scale; lack of real support from the government; reluctance of the public to accept their relevance, among others.
Asieri Odusi who manages the Bayelsa Tech Hub in Nigeria says, "Government and private sector support is not forthcoming. Till date, the African tech ecosystem which includes Start-ups and Tech Hubs get a huge part of their external funding from foreign organizations".
This view is corroborated by AfriLab and Briter Bridge's study, which reported that 60% of their respondents claimed to receive external funding and, among the donors, corporate sponsors, philanthropic organizations and NGOs have proven to be the most active funders. The study also counts over 110 hubs that have shut down operations over the past half-decade due to an uncertainty around sustainability and business models that are most dependent on external donors.
Despite the many challenges facing tech hubs in the continent, it is expected that many hubs will continue to rise, as many Africans are inspired by the success of early entrants who have made an impact and secured substantial funding to accelerate their innovations.
In 2019, African tech startups secured $491.6 million worth of investments with Nigeria and Kenya attracting $149million and $122million in funding respectively. Last month, a Nigerian education technology platform, uLesson, raised $7.5 million funding and seeks to expand to other African countries. Add this to the success stories of other African tech start-ups such as Jobberman, Hotels.ng, Bamboo, Paystack, Interswitch, and more, and you will have an Africa that is quickly realizing its potentials in the tech industry.
As long as something works, its popularity will increase rapidly regardless of the odds, which are numerous in the African ecosystem. With the knowledge sharing system in tech hubs, more Africans are able to learn and develop tech skills. With funding and the exposure to funding created by these hubs, more people will be willing to work on their ideas and develop them. Africa is well on its way to a tech revolution, riding on the back of tech hubs.
---
Featured Image: Nairobi Innovation Hub