The Realities of Female-Led Tech Startups In MENA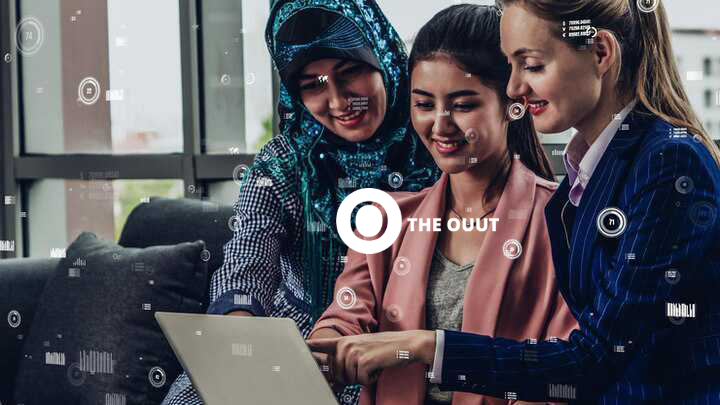 As the days go by, more startups spring up but males make up the majority of founders. Historically, the Middle East and North Africa (MENA) region is a unique society, dominated by men in almost all sectors of life including business. A decade review between 2010 to 2020 from UNICEF  shows that male dominance still exists although there's some slow-paced progress.
Unfortunately, disparities in the region's legal and policy framework do not support the Sustainable Development Goals. There have been advancements in a number of areas, including education, health, as well as the representation of women in politics and popular culture. Additionally, there is an increase in national organizations that support the rights and welfare of women and girls. Many nations in the region that focus on supporting women's and girls' rights and empowerment have accelerated.
The representation of women manifests in the business and startup ecosystem. In terms of launching new startups, men continue to lead with over 70 per cent of men against about 30 per cent of women in the global technology sector workforce. Even in the growing state of women,  a recent poll by Kaspersky revealed that 48 per cent of women work in male-dominated teams, while only 10 per cent work in female-dominated teams. Per reports from DDI's 2023 Global Leadership Forecast and Anitab, the representation of women in tech leadership in 2022 was an estimated 27.6 per cent. This means the growth rate was less than 1 per cent from 2021's 26.7 per cent.  2020 saw the highest, with 28.8 per cent of women in tech.
All these statistics prove that male entrepreneurs have taken over the startup sector. Funny enough,  female entrepreneurs tend to be co-founders of successful companies. In 2022, Forbes noted some women co-founders who made it to the most funded startups in MENA. These women include; Fatima El Shenawy of Egypt's Khazna Tech,  Rita Huang Zhen and Nancy Chen of UAE-based,  iMile Delivery and Derya Baran of Saudi Agritech, RedSea just to mention a few.
The Way Forward
The good news is that there is a growing number of initiatives to push women to build businesses that would thrive in the startup scene. In 2020, Female Founders Initiative MEA, an organisation dedicated to empowering women economically was founded in the UAE. The objective of the organisation is to open up global markets for female entrepreneurs in the Middle East and Africa to start up businesses, grow and access funding easier.
Many female-led startups have been game changers in making life easier and the world a better place. Melda Akin, founder of D14.AI is one such woman.  Founded in 2018, UAE-based startup, D14.AI is a platform that leverages AI to help health facilities, gyms and logistics companies manage their talent and scale up their operations.
In addition to her offering, Melda has recently rolled out Sirius Labs, an AI-powered personalised learning application to improve the tech skills of women and secure their career paths. The platform, which targets females in the Middle East, Turkey, and North Africa, supports each student to gain the needed skills through boot camps and training sessions. Akin collaborated with the Cyber Defense and Ministry of Communications and Information Technology of Saudi Arabia to provide AI and machine learning training for women in Riyadh. She also serves as a mentor for Nama as a female tech entrepreneur supporter.
Melda Akin has received several recognitions in the women's tech space. Last year, she was ranked among the Top 20 Women in Tech MENA. Forbes also mentioned her among the Top 10 Women Behind Middle Eastern Tech Brands 2021. Melda was also chosen as 'Women Entrepreneur of the Year' in 2022 at the Middle East Women's Leader Summit and is a mentor in the United Nations and NAMA Women Empowerment organization.
Achieving gender equality in the startup scene in MENA may seem impossible if the right systems are implemented. Government and policymakers must draft more policies and laws to support females to growth in the technology industry for a more gender-balanced world.