Three East African Startups Selected for Inaugural AI First Accelerator Program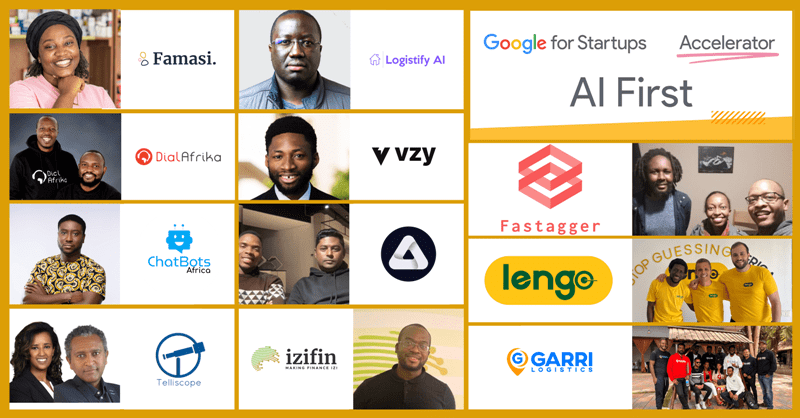 Google for Startups Accelerator: AI First program has selected three East African startups for its first cohort.
The startups include; Dial Afrika, a Kenyan B2B SaaS platform that tailors customer support tools for global businesses, with a focus on African SMBs, Fastagger, a service platform that uses AI to amplify sales and loyalty, supporting MSMEs' growth in Kenya and Logistify, an AI tool that minimizes inventory losses in industrial facilities in Uganda.
The startups will embark on a 10-week journey to scale their AI solutions globally and for Africa. They'll also leverage up to $350k in Google Cloud Credits and gain access to Google's expertise and support through mentorship sessions, technical guidance, and networking opportunities to enhance their reach and impact.
Folarin Aiyegbusi, Head of Startup Ecosystem, Africa, said; "At Google we've been working on AI for over a decade, and we've shown how useful AI is in our products and for developers externally. AI is not only a powerful enabler; it's also a major platform shift. That's why we're focused on making it easy and scalable for others to innovate with AI.
"Our chosen startups for the 'AI First' program embody this vision, leveraging AI in pioneering ways to address both local and global challenges. We're here excited to support and amplify their impact."
Speaking on the selection, Dial Afrika CEO Japheth Dibo said; "Dial Afrika is revolutionizing customer support in Africa with cutting-edge AI-powered solutions. Being selected for the Google for Startups Accelerator: AI First program will allow us to leverage advanced AI technology to make this vision a reality. With this support and mentorship, we aim to revolutionize customer support and equip businesses across the African continent with the tools to thrive and excel."
The other selected startups are;
Avalon Health (South Africa): Empowers patients with streamlined online healthcare access and offers doctors digital tools to enhance care.
Chatbots Africa (Ghana): Spearheading SMEs' transition into the Social Commerce era with AI-driven online storefronts.
Famasi Africa (Nigeria): Building the OS for pharmacies in emerging markets.
Garri Logistics (Ethiopia): Digitalizing freight brokerage and transport services.
Izifin (Nigeria): Providing an end-to-end credit infrastructure via API for small businesses.
Lengo AI (Senegal): Launching the first Data-Driven OS for the Informal Sector.
Telliscope (Ethiopia): Offering an AI-enabled business intelligence platform.
Vzy (Nigeria): Revolutionizing website building with AI-driven tools that craft sites in mere minutes.
The 11 startups, picked from a vast pool of innovative talent, are using cutting-edge Artificial Intelligence to address both Africa's challenges and broader global issues.