TLcom Capital Appoints Eloho Omame As Partner to Back More Pre-seed and Female-led Startups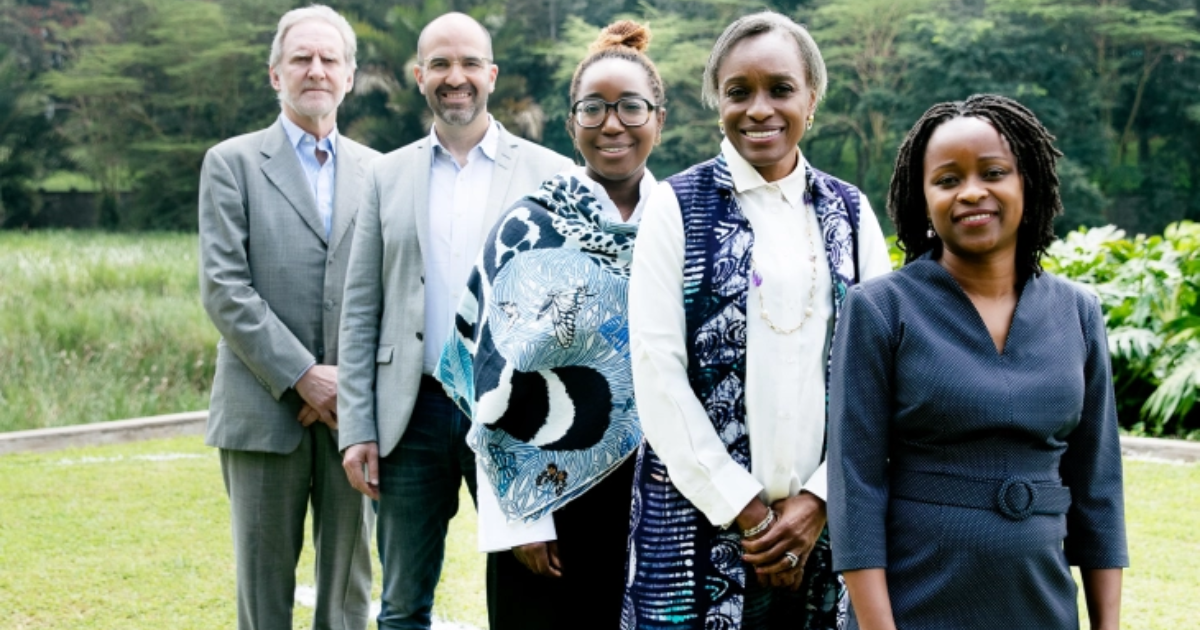 TLcom Capital, an Africa-focused venture capital firm, has announced the appointment of Eloho Omame, the Co-Founder & General Partner at FirstCheck Africa as a partner to facilitate its deployment of TIDE Africa Fund II its new $150 million pan-African tech fund.
Eloho, a Co-Founder and General Partner at FirstCheck Africa, a female-focused early-stage venture capital firm that has so far invested in ten high-growth tech startups with either a female founder or co-founder, will also consolidate the firm's efforts in its core investment sector, seed to Series B investments in high-growth, tech-enabled startups.
In addition, she will bring high capacity to TLcom's high-touch approach with entrepreneurs and support deal flow generation at the pre-seed stage,  as well as a greater emphasis on attracting more female-led companies into TLcom's portfolio.
Eloho will combine her new role at TLcom with her existing responsibilities at FirstCheck Africa, founded in January 2021, to address the severe funding gap for Africa's female tech entrepreneurs. TLcom will also support the launch of FirstCheck Africa's $10mn debut fund with a $2 million co-investment commitment from its TIDE Africa Fund II.
Eloho joins the company with a wealth of experience, having worked for General Atlantic, First Bank Nigeria, and Credit Suisse. She has contributed to Africa's startup and venture capital ecosystems and worked with several of the continent's leading entrepreneurs, companies, and teams, assisting them in their efforts to transform the continent's underserved markets and economies. As the founding Managing Director of Endeavor Nigeria, she led the company's mission to drive high-impact entrepreneurship, building a leading membership community that includes tech founders from pioneering startups such as Paga, Migo, and Flutterwave.
Eloho's early-stage investing experience will be crucial as TLcom expands its current portfolio from 13 to 30 companies. With the expansion of TLcom's core ticket sizes to $500k – $15 million, the firm will continue to focus on seed to Series B founders tackling some of Africa's most complex challenges in industries such as fintech, mobility, agriculture, healthcare, education, and e-commerce. In addition, TLcom will broaden its traditional geographic focus to include North Africa, beginning with Egypt.
TLcom has offices in Kenya, Nigeria, and the United Kingdom invests at all stages of the venture capital cycle and has one of the most diverse portfolios of African startups, including Andela, Ajua, Autochek, Ilara Health, Kobo360, Okra, Pula, Seamless HR, Pastel, Shara, Terragon Group, Twiga Foods, and uLesson.
Commenting on the appointment and TLcom's expansion plans, Maurizio Caio, Founder, and Managing Partner at TLcom, says, "With the launch of our new fund, we are more committed than ever to Africa. As we partner with more entrepreneurs, we must be able to maintain our current level of high-quality, on-the-ground strategic support to unlock the full value-generation potential of these companies. With our portfolio companies and investors, we are building for the long term and fully focused on the upside of the tech sector."
"We are especially proud to strengthen our team with a Partner of Eloho's caliber — a seasoned investor who mirrors our founder-first ethos and will play a critical role in enabling us to deepen our commitment to the founder journey in Africa through her early-stage experience. Equally, her expertise will prove invaluable in strengthening our existing support for female entrepreneurs. We look forward to working with Eloho to drive the next phase of our mission to transform Africa's key verticals through tech-enabled solutions," the CEO said.
Following the first close of its new $150 million funds, announced in January 2022, TLcom has gained even more momentum, with several additional commitments to its fund and significant new deal flow for its expanding portfolio. For example, the firm recently led a $10 million Series A round in Seamless HR, a Nigerian platform that provides payroll and HR software-as-a-service (SaaS) solutions to African businesses, and a seed round in Pastel, a Nigerian fintech firm.
Eloho Omame, the newly appointed Partner at TLcom, expressed her joy in joining the firm. "It's an honor to join one of the most prestigious investors in African tech. TLcom has seen the benefits of an early-stage approach through the success of both new and repeated founders in TIDE Africa Fund I. As we deploy capital from TIDE Africa Fund II, we must continue to win the race to find the continent's best entrepreneurs and support their companies to scale."
"The firm has always demonstrated its commitment to Africa and the development of its startup ecosystem. So it's exciting to be in a position of mission alignment concerning female founders. I'm thrilled to step up the important work we've started at FirstCheck Africa with this incredible show of support from an established, high-caliber fund like TLcom," Eloho added.
Eloho's appointment brings TLcom's experienced and growing team to five Partners, including Founder and Managing Partner Maurizio Caio of Kenya, Senior Partner Omobola Johnson of Nigeria, and Partners Andreata Muforo of Kenya and Ido Sum of the United Kingdom. With the new hire, TLcom's senior leadership is now 60% female.