To Fight Digital Fraud, Digital Payment Providers Partners With Banks In Uganda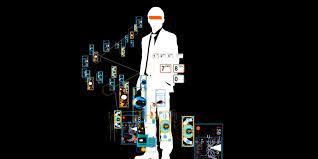 In a bid to curb the growing activities of digital and financial fraud, the National Payment Systems Services Association has gone into partnership with the Uganda Bankers Association. Digital and financial fraud have become a threat to the growth of digital financial services and the financial sector.
During a webinar held at MTN's headquarters on anti-Mobile Money fraud, the managing director of Mobile Money Uganda Limited, Richard Yego, revealed that a Memorandum of Association (MoA) has been signed between the two parties to strategically come against fraud in the financial sector together.
In his statement, he said, "We have realized that fraudsters hitting banks and mobile money customers are the same and we, therefore, plan to put up a centralized cyber security monitoring system that will enable us to blacklist any person or number suspected to have defrauded a bank customer so that the suspected fraudster is unable to do the same to a mobile money customer and vice versa."
The Bank of Uganda disclosed that the nation has only 17 National Payment Systems Providers which include Airtel Money, MTN Mobile Money and 25 other commercial banks.
Yego noted that MTN Mobile Money Uganda Ltd has been able to reinforce its security features to accommodate the inability to use mobile applications without a SIM card, this is expected to stop mobile money transactions within 24 hours immediately after a SIM card has been changed.
This partnership is in the light of a recent decline in mobile money fraud, with about 80% in statistics, after MTN MoMo launched its anti-fraud campaign in partnership with Pastor Martin Ssempa, the campaign was tagged Stop Bafere, this was three months earlier. Telecommunication outlets in Uganda now intend to have a zero mobile fraud incidence level.
Certified Financial Crime Specialist (CFCS) at the Financial Intelligence Authority (FIA), Kenneth Natukunda, also revealed that tackling mobile money fraud via the use of SIM card registration has become a challenge have fraudsters proven to be smart by using names of ignorant old people in rural areas and even dead people.
He, therefore, urged users of mobile phones/smartphones, to verify the identification contents of their SIM cards.