Tunis startup CoaChess Secures $191,000 Pre-seed Funding Round To Improve Its Gaming Platform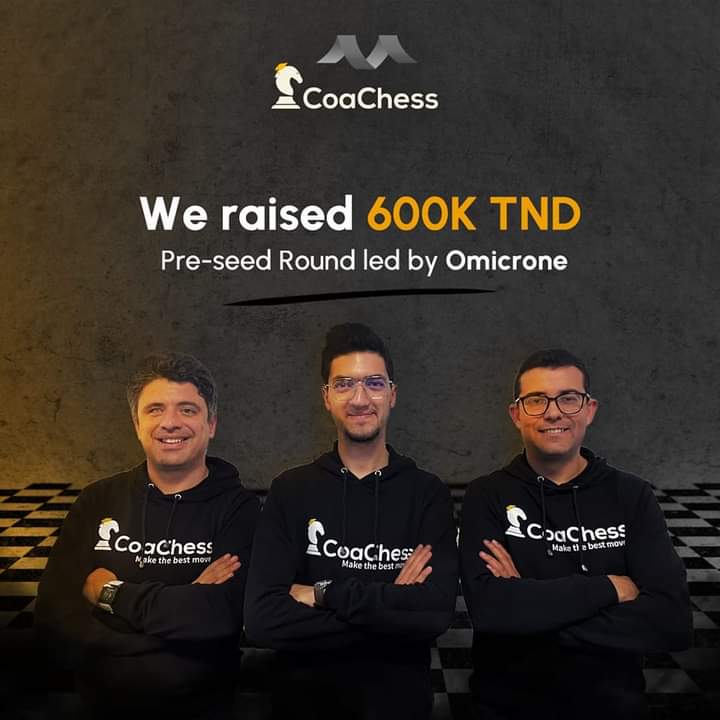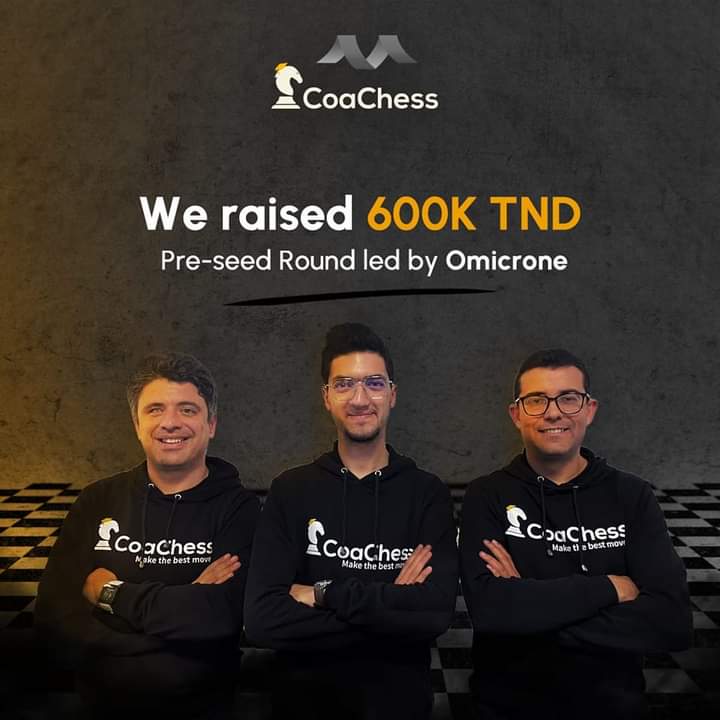 A Tunisia-based gaming startup, CoaChess has secured a $191,000 pre-Seed funding round to improve its platform. The funding was led by Omicrone, the platform's new investor and startup builder
The fresh round will help bring the startup's goal to life by enabling it to take its innovative tools to the market and advance its game.
Founded in 2021, Coachess aims to transform the chess world by leveraging AI-powered tools to make the game accessible to players regardless of their level of play.
To help its players grow, Coachess offers both advanced learning strategies and lessons that are suitable for beginners. Its intelligent bot imitates notable chess champions and other key players throughout the game's history.
Additionally, CoaChess offers services that can enhance the learning environments in chess clubs, such as the ability to plan internal and inter-club competitions and personalized mentoring throughout the learning process.
In addition to its offering, Coachess grants players the opportunity to apply what they have learned in highly competitive environments and analyse their games to identify their strengths and weaknesses. The platform also allows users to participate in both free and paid tournaments against players with different levels and skill sets.
Founder and Chief Executive of Coachess, Iheb Kaabi in a Facebook post said, "We are grateful for the support and guidance of our mentors, advisors, and partner organizations, who have played an important role in getting us to this point. This funding will allow us to take our innovative tools to the market and change the game for good."
"We are committed to continuing our journey and working to make chess more accessible and enjoyable for everyone," he added.