Twitter announces plan to set up its African office in Ghana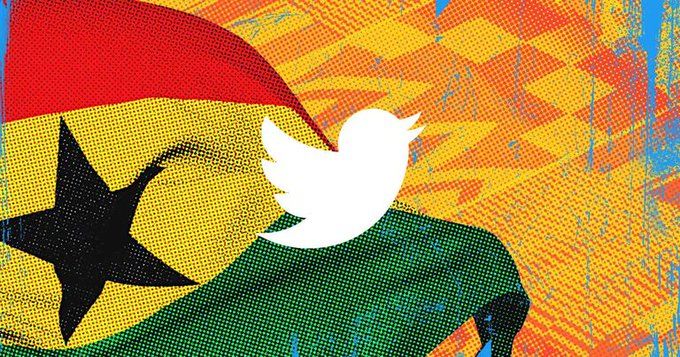 Social networking platform, Twitter has today announced it will be setting up its presence in Africa.
In a blog post released by Twitter, the company said that to truly serve the public conversations taking place in Africa, they are now actively building a team in Ghana. Stressing that "we must be more immersed in the rich and vibrant communities that drive the conversations taking place every day across the African continent".
Twitter also announced that it was recruiting for various positions and urged professionals to check their career sites for details on the recruitment process. However, these positions will be filled remotely as the company works to set up its office in the coming months. Some of the roles announced include product, design, engineering, marketing, and communications.
Making the announcement today, Twitter's CEO, Jack Dorsey also released a tweet thanking the Ghanaian president. "Twitter is now present on the continent. Thank you, Ghana and Nana Akufo-Addo," he said.
In response, the Ghanaian President said "the choice of Ghana as HQ for Twitter's Africa operations is EXCELLENT news. Gov't and Ghanaians welcome very much this announcement and the confidence reposed in our country."
He also stated that he held a virtual meeting with Jack Dorsey on the 7th of April, where they must have discussed this partnership that is crucial for the development of Ghana's tech sector.
"As I indicated to Jack in our virtual meeting on 7th April 2021, this is the start of a beautiful partnership between Twitter and Ghana, which is critical for the development of Ghana's hugely important tech sector. These are exciting times to be in and to do business in Ghana,"
As revealed by Twitter, they choose to kickstart their operations in Ghana because the country is a big supporter of online freedom and its position as the host of the AfCFTA. The statement reads "As a champion for democracy, Ghana is a supporter of free speech, online freedom, and the Open Internet, of which Twitter is also an advocate. Furthermore, Ghana's recent appointment to host The Secretariat of the African Continental Free Trade Area aligns with our overarching goal to establish a presence in the region that will support our efforts to improve and tailor our service across Africa,"
Twitter also mentioned in the statement that when they enter into a new market, they don't just invest in the wellbeing of their local staff, but they also try to embark on Corporate Social Responsibility projects by investing in local communities and the social fabric that supports them. Saying it had already secured partnerships with Amref Health Africa in Kenya, Afrochella in Ghana, Mentally Aware Nigeria Initiative (MANI) in Nigeria, and The HackLab Foundation in Ghana.
Recall that in 2019, Twitter CEO, Jack Dorsey and his team visited 4 African countries, namely Ghana, Ethiopia, Nigeria, and South Africa, where he engaged with the tech community and industry stakeholders.
After his first visit, he planned to return to the continent in mid-2020 to stay for 6 months but the pandemic thwarted these plans.
Twitter currently has a presence in 35 locations worldwide and the Ghanaian office will be its 36th once it is set up.