UAE-based E-commerce Startup InstaShop Buys B2B Marketplace GroCart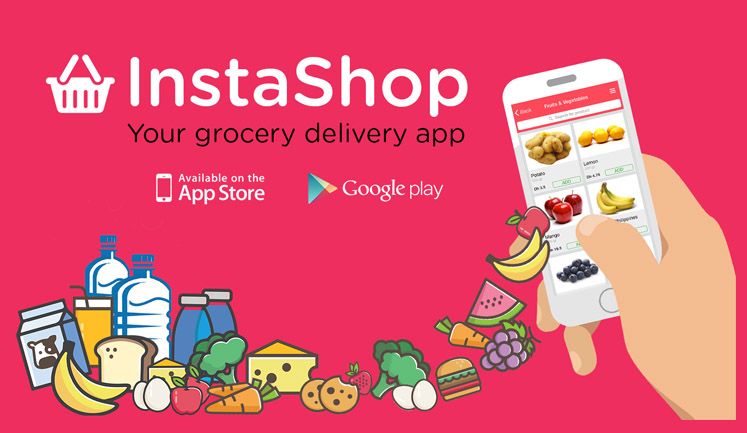 MENA's leading online marketplace, InstaShop has bought UAE-based B2B wholesale marketplace service, GroCart. However, the value of the acquisition was not disclosed.

The deal affirms Instashop's commitment to expand its online market presence. The acquisition of Grocart marks a significant milestone as InstaShop is bent on becoming the number one platform for businesses desiring  to streamline their operations in the MENA region. Furthermore, the move allows InstaShop to shift into the lucrative Traditional Trade & HORECA business, a rapidly expanding wholesale industry.

Founded in 2015 by John Tsioris, Instashop is an online marketplace for supermarkets, pet shops, pharmacies among others. The company operates in UAE, Egypt, Oman, Qatar, Bahrain, Egypt, Lebanon and Greece. In 2020, Instashop was acquired by German-based Delivery Hero for $360 million.

Founder and CEO of InstaShop, John Tsioris said, "We recognize the evolving needs of businesses in today's dynamic market, and we are thrilled to announce our acquisition of GroCart. By leveraging our extensive network and cutting-edge technology, we aim to revolutionize the way companies shop, ensuring efficiency, cost-effectiveness, and a seamless experience. This alliance allows us to forge new partnerships and unlock innovative solutions for businesses, empowering them to thrive in the digital economy."

What is Grocart?
GroCart is a platform that provides a one-stop-shop solution for wholesalers, retailers, and manufacturers in the area and enables suppliers to sell and transport their products to local companies like grocery and supermarkets. It was founded in 2020 by Hussein Hosni and Nesma Zaghow. During the COVID-19 epidemic, GroCart was founded to revolutionize the food market sector. Thanks to its agreements with more than 200 top suppliers who provide more than 30000 products in the UAE, it has completed 15,000 orders so far.

Co-Founder and CEO of GroCart, Hussein Hosni said, "I feel proud of what we have achieved at GroCart and I am super excited about the upcoming chapter in our story. In just 2 years, we have built a solid startup that has grown exponentially. We firmly believe that this milestone will enable Grocart to lead the grocery B2B market in UAE. Together with InstaShop, we aim to radically facilitate the way FMCG trade, financing and payments are done. Through this acquisition, Grocart will strongly benefit from InstaShops' broad client base and strong financial position to unlock more opportunities."

MENA M&A Activity
Middle East and North Africa (MENA) witnessed a   42 percent growth in mergers in the first quater of 2023 compared to Q1 in 2022. With 42 deals totaling $2 billion, the UAE had the most activity in terms of both volume and value. Saudi Arabia, Kuwait, Egypt, and Oman were next. While merger values notably climbed, suggesting strong capital market confidence, the region saw a 20 percent decline in deal volumes compared to the same period in 2022.

UAE FMCG Wholesale Industry The Middle East retail industry is projected to grow at a CAGR of 4.0 percent from US$ 360.4 Billion in 2020 to US$ 438.5 Billion in 2025. Following a downturn in 2020, retail sales are expected to recover and grow through 2025, due to population growth and international tourist arrivals. UAE continues to see growth in the Fast-moving consumer goods (FMCG) sector. FMCG wholesale industry market size is USD 40 billion in UAE alone, according to Zawya.