UAE Logistics Startup Cargoz Secures Undisclosed Bridge Fund for KSA Expansion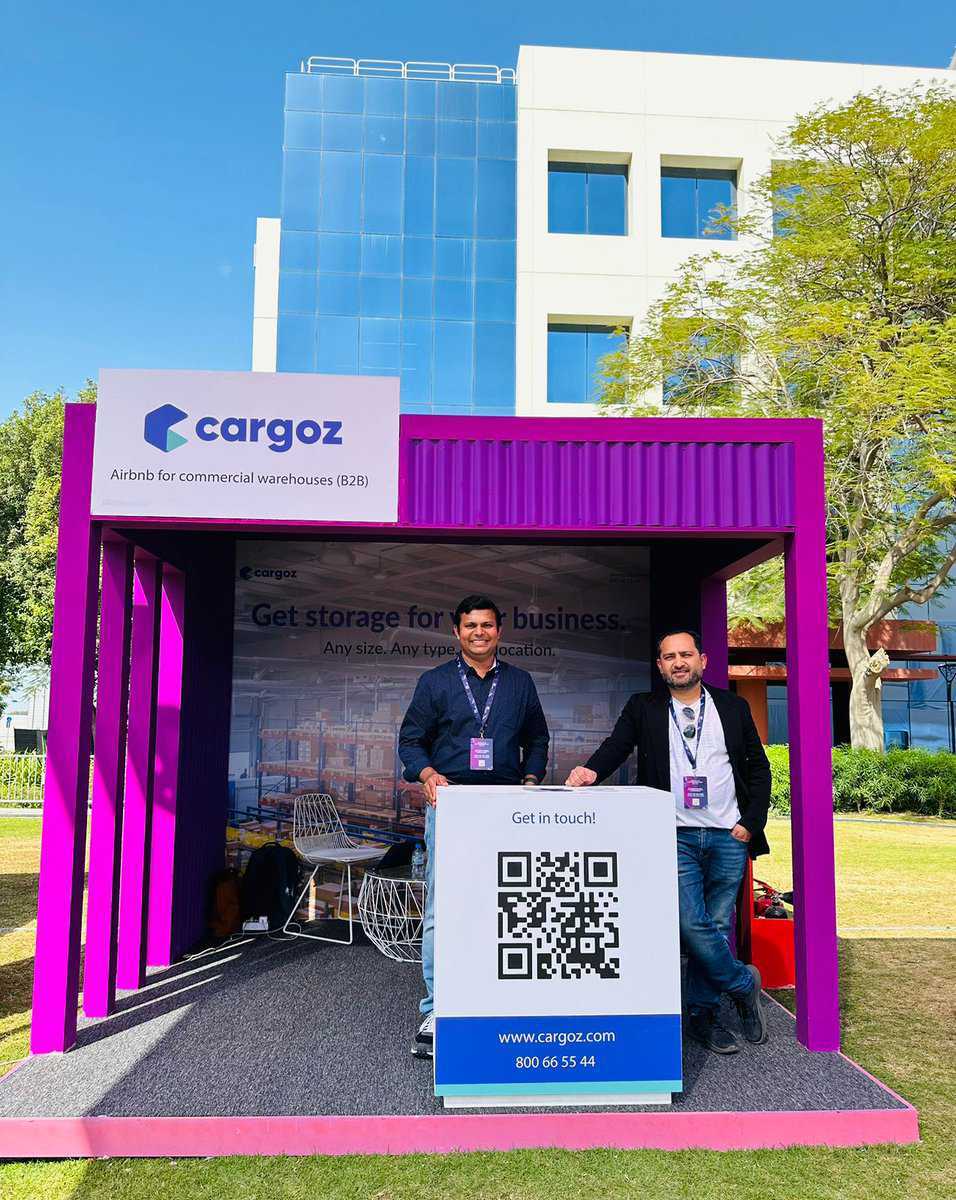 UAE-based logistics startup Cargoz has secured an undisclosed bridge funding round from Nama Ventures, RAZ Group and other angel investors from the UAE and Saudi Arabia. Cargoz plans to use the funds to launch in Riyadh by Q3, 2023 and scale its growth in the UAE.
Founded by Premlal Pullisserry and Lijo Antony, Cargoz is a logistics startup that connects SMEs looking for warehousing space with warehousing companies who has extra capacity, like Airbnb but for commercial warehousing and storage. Premlal has more than 10 years of warehousing and logistics experience in the GCC. Lijo now has more than 14 years of software development experience.
The founders said, "Since our pre-Seed funding, we have recorded significant growth in the last 8-9 months. It appears like we are solving a huge problem that has existed for several decades now. We underestimated the pain of finding on-demand storage for SMEs and how broken and stressful that experience was. This bridge fund will help us continue our growth in the UAE and prepare our soft launch in Riyadh by early Q3, 2023".
Founder and Managing Partner of Nama Ventures, Mohammed Alzubi said, "Honestly what impressed us the most is that this is their second startup together.  It takes a special kind of respect and role clarity among founders to want to keep disrupting industries together as a team.  We are beyond thrilled to welcome Premlal and Lijo to the Nama clan, and we can't wait to learn from them about the exciting space they want to dominate."
On-demand Storage
The SMEs that suffered the most as a result of Covid no longer desire to enter into expensive storage contracts or year-long leases of warehouses.  Companies now want short-term storage space with weekly or monthly billing, and they only need to pay for the capacity that they really utilize. Meanwhile, there are owners and operators of warehouses who have excess storage space that is not being used. To provide on-demand storage in a very user-friendly environment, Cargoz steps in by connecting these two parties together.
SME Growth in UAE
Small and medium-sized enterprises (SMEs) are an important sector for UAE's buoyant economy, accounting for 63.5 per cent of the non-oil economy. In 2022, a total of 557,000 SMEs were active in the UAE, however, the government is establishing initiatives and programmes to help fund SMEs to increase the number to 1 million by the end of 2030. The SMEs sector, which employs more than 86% of the workers in the private sector, accounts for more than 94% of all businesses functioning in the nation, according to the Ministry of Economy. SMEs account for approximately 95% of all businesses in Dubai alone, employing 42% of the workforce and making up about 40% of Dubai's GDP.