UAE Mobility Startup ONE MOTO Technologies Raises $40 million In Lease Financing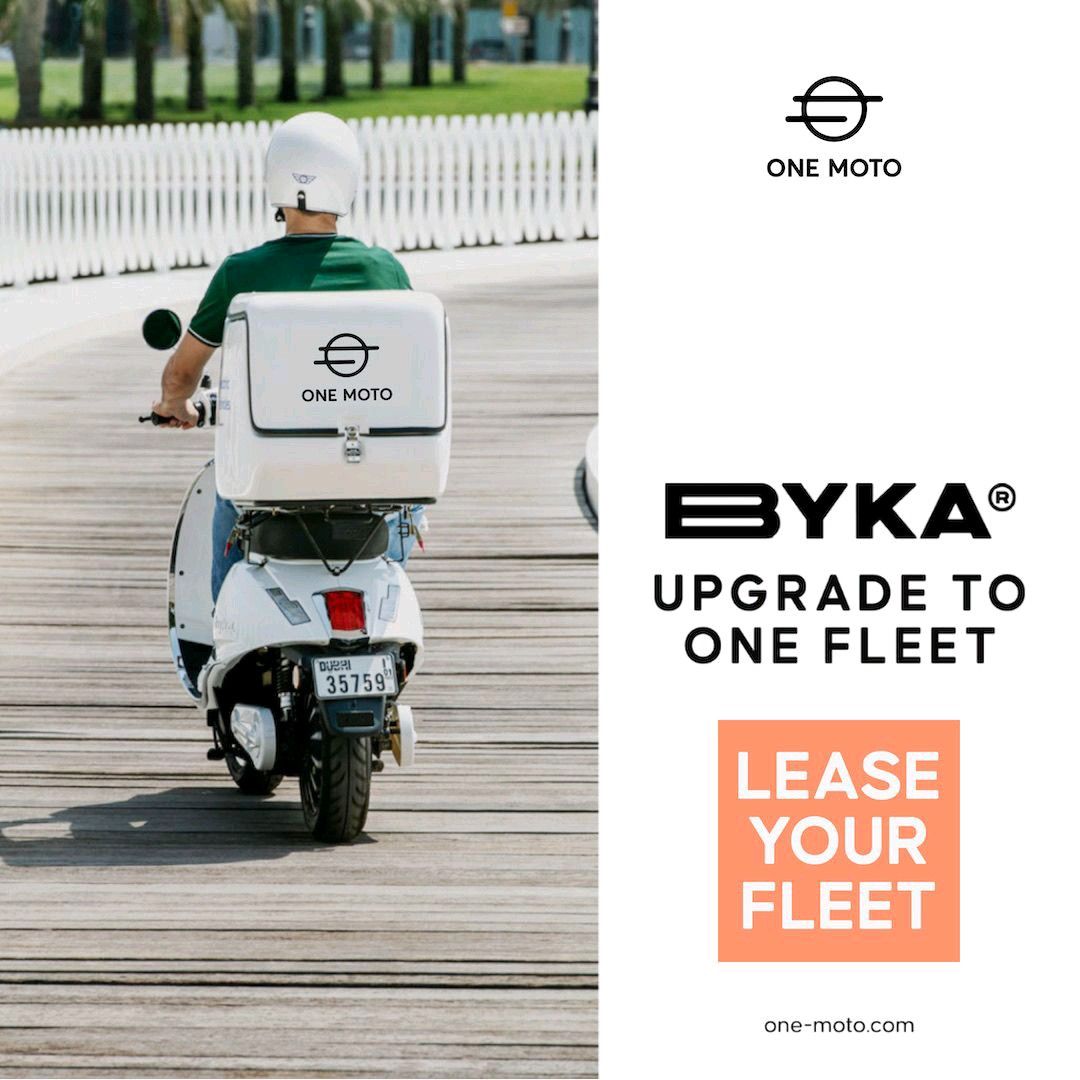 UAE-based mobility startup, ONE MOTO Technologies has raised $40 million in lease financing to accelerate its offering of electric delivery vehicles in the UAE. The round was led by Pyse along with other prominent investors who value the potential of electric vehicle (EV) adoption in the rapidly growing delivery sector.
ONE MOTO hopes to accelerate the UAE's shift to zero-emission mobility with fresh funds with the goal of 50,000 automobiles in the UAE by 2025. This follows the declaration by the government through the Minister of Climate Change and Environment, H.E. Mariam Al Mheiri for a "stricter emission target with 40% cut by 2023" last week.
Through the investment, ONE MOTO Technologies will increase the number of electric delivery cars it offers to customers and further develop its reliable infrastructure network throughout the UAE.
CEO of ONE MOTO Technologies, Adam Ridgway said, "Many industry customers have been requesting a finance option for our vehicles, to support their stability, growth and transition to sustainable mobility as their customers are asking them onboard our electric delivery vehicles. Access to institutional credit is tough for them, so we worked to secure the funding needed. We won't stop until we achieve our mission for the UAE. It's been a very intense focus for the group to secure the right partners and we've found them, and during the Year of Sustainability it brings us closer to achieving our mission. Now it's time for the fleet operators to tap into this resource."
Ridgway further added that ONE MOTO EV is advantageous to conventional internal combustion engine (ICE) vehicles thus the new capital will propel the industry transition to EV. According to him, the adoption of EVs contributes to the UAE's vision of a sustainable and environmentally conscious future.
The government of the United Arab Emirates has been aggressively encouraging the use of electric vehicles through several measures, such as its dedication to adding additional charging stations and its promotion of alliances with businesses focused on sustainable transportation. Success in financing ONE MOTO Technologies perfectly complements these initiatives and strengthens the dedication to attaining the UAE's challenging sustainability objectives.
Chief Executive of Pyse, Kaustubh Padakannaya said, "We're thrilled to offer lease financing to the remarkable team of green advocates at ONE MOTO. Our enduring objective has been to mobilize capital for sustainability, ensuring it's both accessible and frictionless for everyone. Exclusively partnering with this game-changing EV start-up and providing lease financing options augments the constructive change we're determined to foster in the region, in line with UAE's COP28 objectives. We stand ready to back today's pioneers, who promise a more sustainable and eco-friendly tomorrow."
Meet ONE MOTO Technologies
By focusing on decarbonizing the last mile in the UAE, Adam Ridgway and Stephen Wood's startup ONE MOTO, founded in 2016, offers sustainable mobility solutions. The ecology of its electric vehicles is focused on daily commuting and commercial deliveries. Both the delivery community and commuters from the inner city are the intended audiences. Its vehicles, which have been made available in the United Arab Emirates and the United Kingdom, are made with style, comfort, and affordability in mind.
UAE EV Market
The market for electric vehicles (EVs) in the UAE is expanding quickly and will continue to do so in the years to come. The Electric Vehicle Innovation Summit (EVIS) projected that between 2023 and 2027, the global EV market will expand by 27.2% annually. The UAE is very interested in developing a sustainable transportation sector, as this industry is a significant contributor to global carbon emissions. Transportation is responsible for 17% of the world's greenhouse gas emissions, according to Statista. However, as of 2021, 20% of government vehicle fleets were powered by electric vehicles, making UAE the region's EV leader.