UAE Proptech Keyper Raises $6.5 Million Seed Round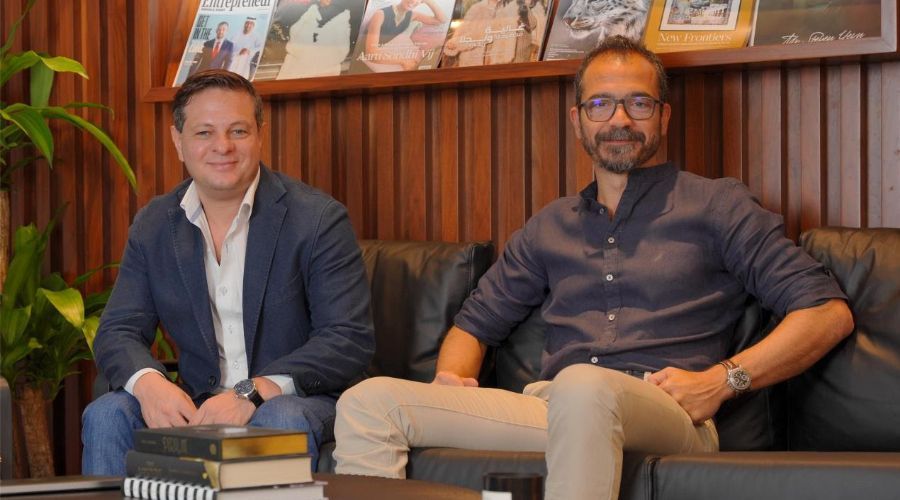 Digital real estate investment management platform, Keyper, based in the UAE, today announced the successful completion of its seed funding round, raising $6.5 million. The round was led by Access Bridge and Vivium Holdings. Other participants include venture Capital firm MEVP, renowned tech investor Jabbar Internet Group, key players in the Real Estate ecosystem, and a group of strategic angel investors.
The recent capital raise will accelerate Keyper's growth and expansion of its Rent Facilitation and Property Management capabilities. Keyper's vision is to revolutionize real estate transactions and property management in the region, making them seamless and efficient.
Co-founder & CEO of Keyper, Omar Abu Innab, expressed, "We are delighted to have the confidence and backing of strategic investors who share our vision for reshaping the real estate landscape. This seed funding significantly accelerates our growth trajectory, empowering us to deliver a seamless, transparent, and data-driven real estate experience for all stakeholders."
Since its launch in January 2022, Keyper has committed to streamlining the management and investment processes within the real estate sector. Leveraging advanced technologies, such as its consumer live real estate portfolio valuation and app-first approach to property management, Keyper disrupts traditional practices, enhances transparency, and empowers property owners, investors, and tenants alike. Keyper has onboarded over 2,100 freehold residential units in Dubai, valued at over Dh4.5 billion, and over 800 landlords to its platform thus far.
Co-Founder and Chief Strategy Officer, Walid Shihabi, added, "Keyper was born out of a vision to redefine the real estate sector in the region, by identifying, dissecting, and solving for major pain points in the journey of property investment and management. The faith our investors have shown in our platform and vision brings us one step closer to making this vision a reality."
Issa Aghabi, Managing Partner at Access Bridge Ventures, one of Keyper's lead investors, expressed excitement over this partnership, "We're thrilled to support Keyper's mission to revolutionize the property market. Their innovative approach to integrating digital technology into the real estate sector resonates with our belief in the transformative power of technology."
Keyper recently launched its "Rent Now Pay Later" product, allowing Dubai tenants to pay their rent in monthly installments with their credit cards. Since its public release in early May, RNPL has generated over 5,900 applications, representing over AED 384M in annual rent demand.
Building on the success of RNPL, Keyper is now introducing "Upfront Rent", specifically designed for landlords. This product enables landlords to receive the full year's rent in a single upfront payment, thereby providing instant access to cash and eliminating default risk. Keyper will also offer embedded property and tenant management services for the duration of the lease. Landlords can now access a customized Upfront Rent offer through Keyper's mobile application, ensuring a seamless and efficient rental management experience.