Alfii, an HRtech company based in the UAE, has successfully raised $2.5 million in a pre-seed round
Alfii's mission is to be the most comprehensive fintech-powered people platform that helps companies thrive by caring for their people.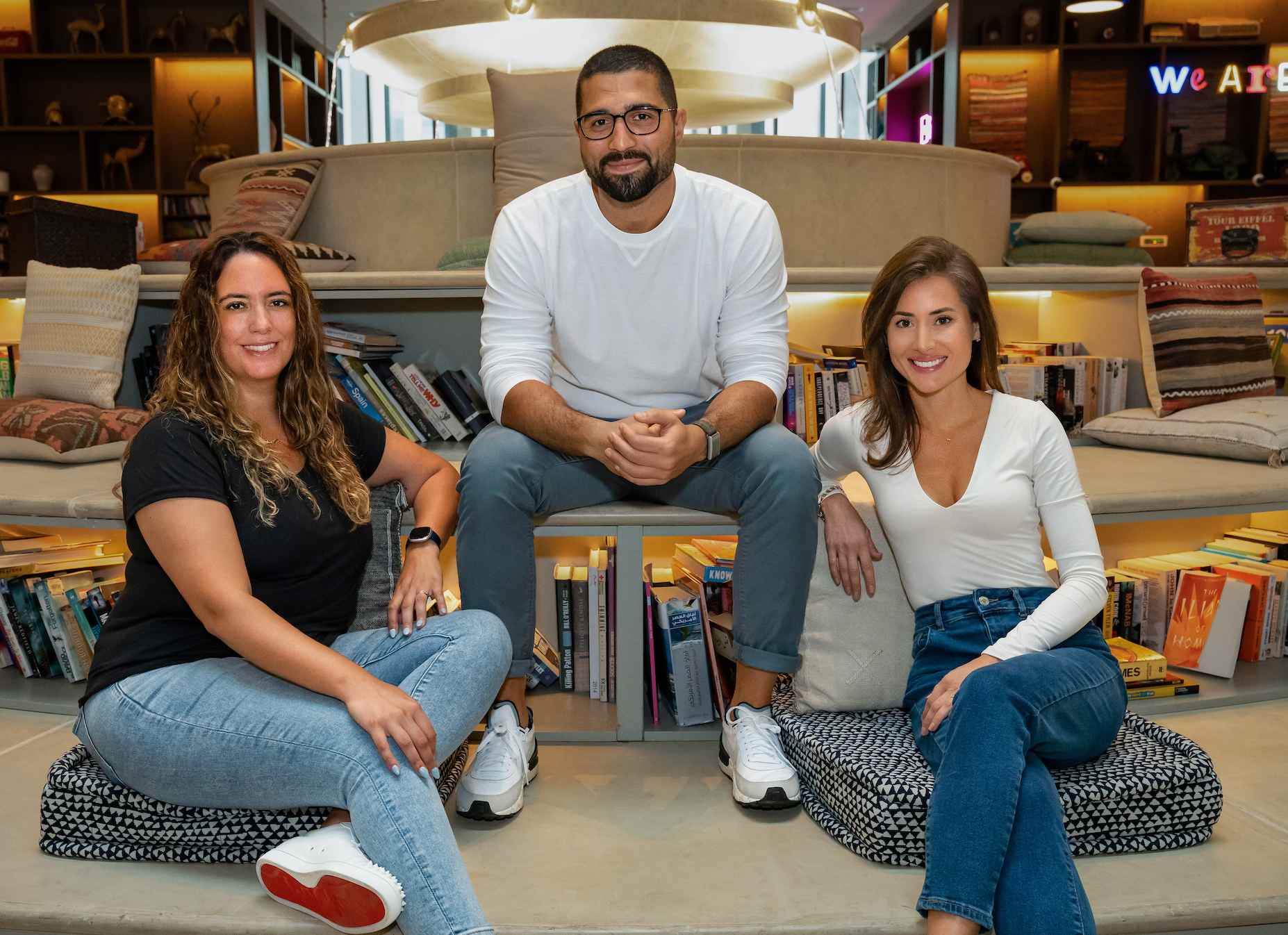 Dubai-based tech startup alfii announces pre-seed funding of $2.5M to expand its team and continue building out its fintech-powered HR automation platform. The round was led by Preface Ventures, a U.S.-based venture capital firm that focuses on infrastructure enterprise companies. Kayan Ventures, UAE-based Aditum Ventures, and Wayfinders, along with a collection of local and regional angel investors also participated in the round.
Launched in Dubai in November 2022 by Yousef Albarqawi, Becky Jefferies, and Dina Mohammad-Laity, alfii was created to help growing businesses manage their HR workload and break free from time-consuming administrative work—ultimately helping them create and deliver a better employee experience.
With sights set on creating the region's most robust and comprehensive solution for HR and payroll, the team will use the funding to continue developing and enhancing its fintech-powered software platform. The near-term focus is continuing to build out an innovative suite of payroll features that provide clients with smarter, faster ways to manage payroll and salary disbursements, drastically simplifying a process that is typically tedious and time-consuming for HR owners.
The startup will also invest heavily in engineering and product talent, building a best-in-class team to expand the product feature set and optimize the user experience. With a strong focus on product-led growth, alfii will gradually roll out a pipeline of new features to address more core HR processes—like onboarding, time tracking, time off and leave management, and much more—ultimately covering the full employee lifecycle.
‍
"We're looking to build the next generation of this product class, and we're building it entirely in-house—which means we need to bring on world-class talent to grow our business and better serve our customers," said Yousef Albarqawi, alfii's CEO and Co-founder.

Alfii's progression is part of a bigger trend in the SaaS world towards adapting tools originally available to enterprises and making them accessible and suitable for small- to medium-sized businesses and startups. Yet when it comes to HR software in particular, many pain points have yet to be solved by existing solutions in the MENA region. ‍
"Data interoperability is an industry-wide challenge in the HR stack, but in developing regions like MENA, those challenges are further exacerbated by local and regulatory infrastructure," said Farooq Abbasi, General Partner of Preface Ventures. "With alfii's all-in-one software suite, companies will be able to better understand and manage their human capital resources while improving the user experience for employees with features like digital-to-cash remittances, benefits selection, and more. We're thrilled to invest in a solution built by successful, mission-driven tech alumni."

HR systems are more relevant and crucial than ever in the wake of major shifts in workforce dynamics, and that especially goes for growing teams with limited HR resources. Meanwhile, the MENA region is at an inflection point in digitizing and automating business processes. "To date, many HR pain points have yet to be solved by existing solutions. Based on feedback from some of alfii's early customers, it's clear that this platform is effectively addressing those pain points—and doing so with an easy-to-use interface in a wildly scalable format," said Yousef Nassar, Co-founder, and Managing Partner of Kayan Ventures. "We are thrilled to be supporting the all-star team at alfii through this funding round."
Alfii's mission is to be the most comprehensive fintech-powered people platform that helps companies thrive by caring for their people. By automating and simplifying HR operations and payroll, alfii is giving startups, SMEs, and fast-growing companies the tools and insights they need to create and deliver a better, people-first experience for their teams.
Credit: Alfii