UAE's RemotePass Rolls Out physical Debit Cards To Facilitate Payment For Remote Workers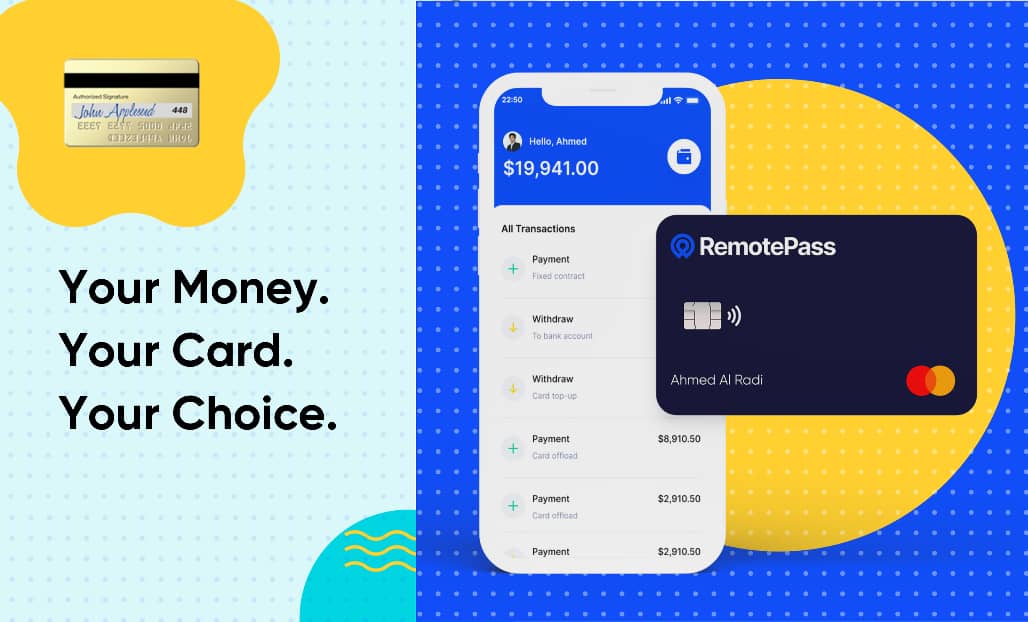 UAE-based recruitment startup, RemotePass has rolled out a new physical debit card that would facilitate payments for remote workers.
The new service will enable remote workers who are active on RemotePass to receive instant payments at no cost while eliminating delays involved with international transfers.
Co-founder and CEO of RemotePass, Kamal Reggad said, "Our commitment since day one has been to offer benefits and financial services to underserved workers in emerging markets. Today, we are super excited to take a significant step towards delivering on this vision, especially in the UAE, where Savills revealed Dubai is considered the third-best city in the world for digital nomads to live in. Our physical card is just one of the many ways that we're helping remote workers get the financial freedom they need to thrive. We are working with different partners to bring more localized financial services and benefits such as a reward program, advance pay and pension plans."
Gone are the days, remote workers rely on SWIFT transfers to receive their money. Remote workers across the globe can now hold funds in USD with the card, thus having authority over their monies. Nevertheless, the card can be used globally both online and offline, wherever Mastercard is accepted.
The card was generated by MatchMove, Singapore's fintech company which is a licensed and regulated issuer of Mastercard cards.
In addition, the card also allows users to track their contacts, access physical and virtual USD payroll cards, sign up for premium health insurance plans, insure dependents, spend both online and offline, and receive payments quickly with no transfer fees.
In terms of security, the card is built with 3-D Secure which provides double authentication for online transactions while users need to enter a PIN for offline transactions.
The RemotePass product falls in line with the UAE government's goal of luring top talent from around the world and developing the nation as a key hub for remote work. For foreign businesses looking to hire and/or move employees or contractors in the UAE, RemotePass manages the complete relocation, immigration, and insurance procedure through its Employer of Record services. Cross-border remote hiring has been popular in the UAE, with companies from the US, the UK, and Saudi Arabia benefiting from access to a large pool of candidates.
RemotePass was founded in 2020 by Kamal Reggad and Karim Nadi. In 2021, RemotePass secured a Pre-Series A round led by BECO Capital with support from Wamda Capital, Flat6Labs, Khawarizmi VC, Wealth Well, and a syndicate of Saudi investors.
In February 2022, the startup entered a partnership with the UAE workspaces platform, Hotdesk. In December 2022, RemotePass rolled out a Super App for remote workers, granting them equal access to financial services globally.