Capria Ventures Closes $100m Fund  to Invest in Africa, Middle East Startups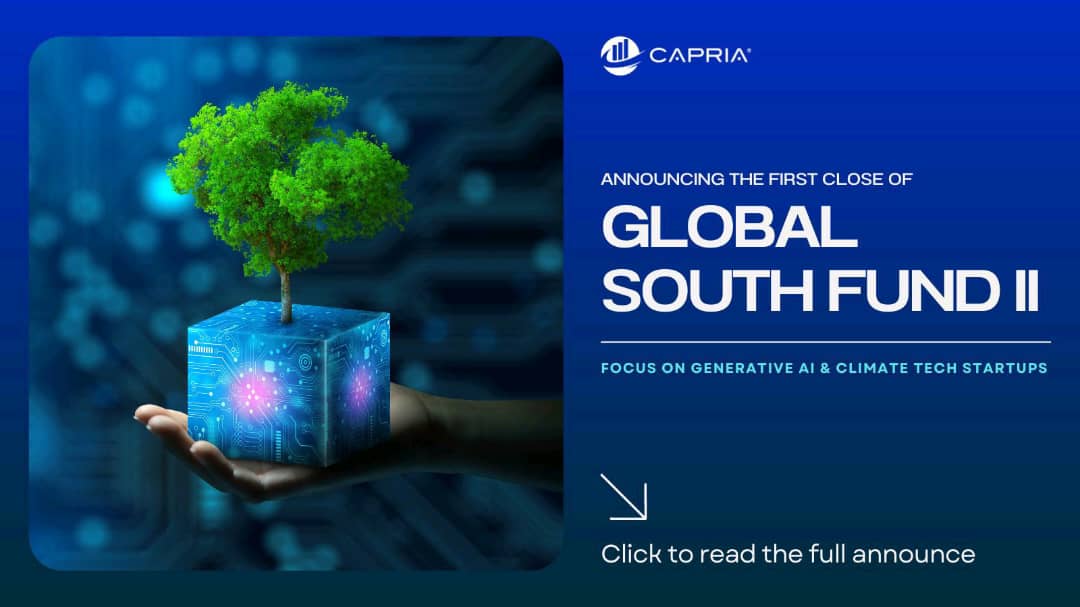 US-based Capria Ventures has closed its Global South Fund II, which aims to raise US$100 million.
One of the leading investors in the fund is Gates Ventures founded by Bill Gates. Other institutional investors are Crystal Springs Foundation, OIP Investment Trust, Sall Family Foundation, Brakeman Family Trust, and two other founders of Pioneer Square Labs.
Capria plans to invest in 20 to 25 early-growth startups in the Middle East, Africa, Southeast Asia, India and Latin America. However, Capria Ventures will target founders and startups leveraging generative AI in industries such as agritech, fintech, edtech, healthtech, HR tech, logistics, and climate tech.
The new fund has already made investments in African Startups; Nigerian mobility startup, MAX and Egypt's fintech, Paymob.
Co-founder and Managing Partner Capria Ventures, Will Poole said, "In 2023 alone, Global South economies (ex. China) are expected to outpace their advanced economy counterparts — by around USD 100 billion –, creating nearly limitless opportunities for entrepreneurs building startups serving those markets. With Capria's Fund II, we will continue investing in the most promising early-growth tech startups, bringing founders into our collaborative global network."
Launched in 2019 by Capria Ventures, the Global South Fund II is worth US$57 million. In 2021, it partnered with AC Ventures to invest in Indonesian startups.
CEO of Gates Ventures, Larry Cohen said, "Capria's Fund II, with its added focus on Generative AI and Climate technologies, looks to invest in startups at the forefront of innovation, primed to disrupt traditional sectors, forge new industries and propel economic growth in the Global South. We are excited to support the next generation of entrepreneurs focused on the most innovative solutions"
President of OMI, Fr. Rufus Whitley expressed his excitement over investment opportunities in financial services, education and technology.
He said, "Capria Ventures hits the right chord by identifying and supporting innovative startups working towards these goals. The company's strategy of partnering with local managers in the Global South, providing organized mentoring, collaboration, and training, has led to the emergence of strong and sustainable companies."