Vaya, Africa's Ride-hailing startup, rolls out electric taxi services.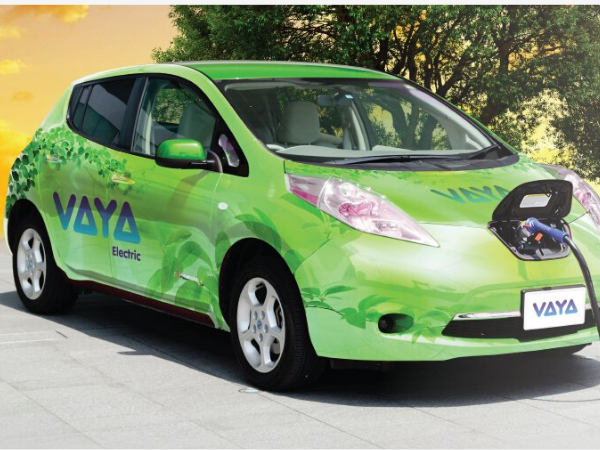 Ride-hailing mobility startup, Vaya Africa has rolled out an electric taxi service and charging network in Zimbabwe.
The South Africa-headquartered company has acquired a fleet of Nissan Leaf EVs and developed its own solar-powered charging stations.
Vaya has partnered with companies to start its on-demand electric taxi and delivery services in markets that could include Kenya, Nigeria, South Africa, and Zambia.
In an interview with Tech Crunch, CEO of Vaya Mobility, Dorothy Zimuto said, "Zimbabwe is a sandbox really. We've moved on to doing pilots with other countries right across Africa."
Also, Dorothy estimated a cost savings of 40% on the fuel and maintenance costs for drivers on the Vaya platform.
According to Econet Group, fuel prices in Vaya's first market of Zimbabwe at around $1.20 a liter with an average trip distance of 22 kilometers for a price of $19.
With the Nissan Leaf vehicles on Vaya's charging network, the cost to top up will be around $5 for a range of 150 to 200 kilometers which means drivers can save more money and also make services more affordable.
In addition, the startup has taken measures to alleviate the spread of  COVID-19. It provides PPE to its drivers and sanitizes its cars about four to five times a day.
"We speak African. That's the language we understand. We understand the people and what they want across our markets. That's what makes the difference" Dorothy added.
It has different types of services such as shuttle and logistics delivery services.
Vaya is a subsidiary of Strive Masiyiwa's Econet Group, which includes one of Southern Africa's largest mobile operators and Liquid Telecom, an internet infrastructure company.
Vaya Mobility was founded by Zimbabwean mogul Strive Masiyiwa and was launched in 2018.