Kenya's Victory Farms Secures $35M to Expand Across East Africa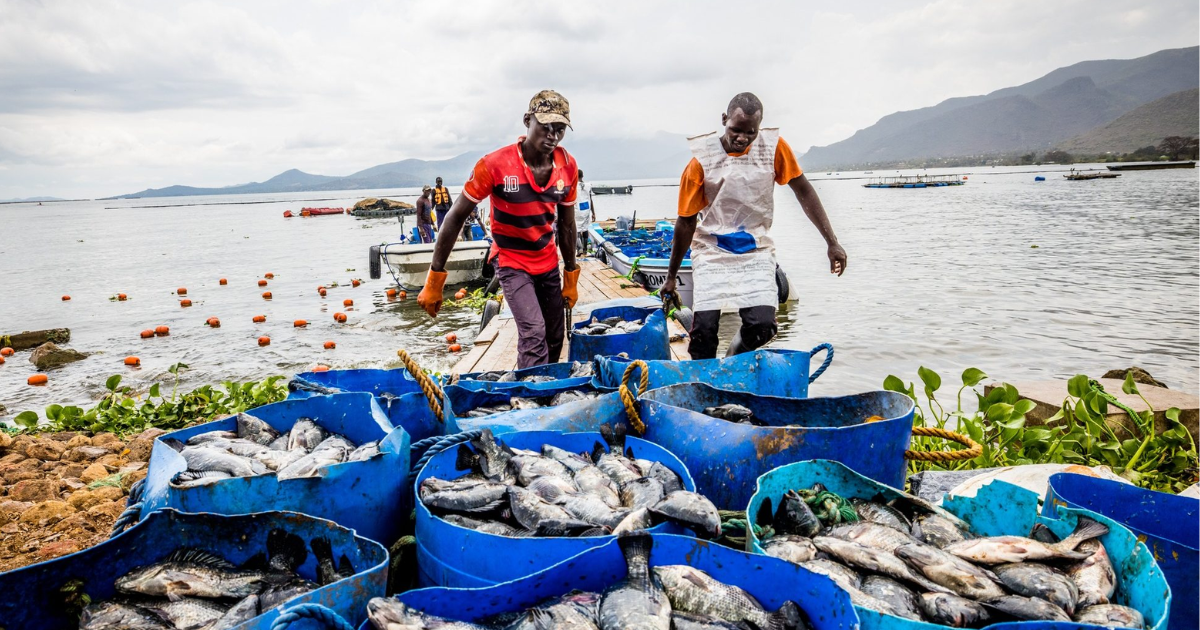 Victory Farms, a Kenyan-based aquaculture startup, has today announced the completion of a successful $35 million Series B funding round to expand its operations in Kenya and Rwanda and potentially enter Ethiopia, Uganda, and Tanzania. The funding round was led by Creadev, a global venture capital, with participation from Acumen Resilient Agriculture Fund (ARAF), DOB Equity, Endeavor Catalyst Fund, and Hesabu Capital as well as the founders, Joseph Rehmann and Steve Moran, and other angels.
Founded in 2015, Victory Farms is the fastest-growing tilapia platform in East Africa, with more than 80 branches serving tens of thousands of customers daily. The startup which raised $5 million in May last year recently expanded into Rwanda with the launch of Kivu Choice in Kigali to produce 10,000 tones by the end of this year. The funding will enable the startup to scale up its platform for sustainable, affordable protein production and expand its footprint within the region.
Speaking on how the startup intends to utilize the funds, Joseph Rehmann, Founder, and CEO at Victory Farms said, "As East Africa's population grows, so does the need for sustainable and efficient protein production that both helps to address food insecurity and alleviates pressure on important natural resources. The Series B investment will enable Victory Farms to scale up our platform for sustainable, affordable protein production and expand our footprint within the region – advancing our mission to build the world's most sustainable end-to-end protein platform that will nourish 2 billion Africans with affordable, accessible, and healthy meals."
Kenya's aquaculture startup, Victory Farms raises $5M to expand into three new markets in Africa
Why the Investors Backed Victory Farms
Pierre Fauvet, Managing Director of Africa at Creadev, stated that participating in food and nutrition security is at the core of his company's mission in Africa. He equally said that he believes that Victory Farms has an instrumental role to play in meeting the demand potential for affordable quality protein meals and the potential to become a pan-African champion of access to food for the many.
Also giving the reason for their backing of the agritech startup, Allen Taylor, Managing Director of the Endeavor Catalyst Fund said "Endeavor is on a mission to build thriving entrepreneurial ecosystems in emerging and underserved markets around the world. We believe the in the potential of Victory Farms as a driver for sustainable economic development in East Africa and an innovator in the global aquaculture sector."
What this funding means for the Victory Farms
Victory Farms expects to launch its aqua-feed mill joint venture, Samakgro, later this year, which will enable the local procurement of 35,000 metric tons of feed ingredients per year. The company is also constructing a feed mill in Naivasha, which will operate fully on renewable energy and create more than 40,000 jobs in regional agriculture.
The funding will enable Victory Farms to revolutionize the Agritech sector in the East African region. The company will be able to invest in technology and innovation to boost productivity and efficiency, which will be key in enabling the region to meet its growing demand for food. Victory Farms' end-to-end white protein solution will help to address food insecurity in the region, providing a sustainable and affordable source of protein for the population. The company's operations are also climate-smart, which means that they have a minimal impact on the environment.
The investment in Victory Farms is a significant boost to the East African aquaculture sector, which has enormous potential but has been hampered by a lack of investment and infrastructure. With the investment, Victory Farms will be able to expand its operations, improve its efficiency and productivity, and create more jobs in the region. This will, in turn, contribute to the economic development of the region and help to reduce poverty.