Village Capital Announces 23 African Startups for its Future of Work Africa 2021 Cohort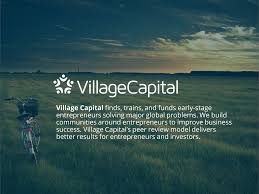 Village Capital, with support from Moody's Foundation and IFC, has announced the 23 early-stage startups selected to participate in its Future of Work Africa 2021 acceleration program, the program that comes in two cohorts in May through August 2021.
The program aims at accelerating startups that are leverage technology to expand access to digital skills, find jobs, build careers, and prepare for the future of work.
A total of 23 companies have been selected to participate in the program comprising of two cohorts in May through August 2021. The startups are:
The top two startups in each cohort will receive $20,000 in capital to help scale their businesses. Startups also get the opportunity to work closely with industry experts, investors, and ecosystem partners to develop the networks they need to scale their impact as they will be invited to join Abaca, Village Capital's global online network that helps entrepreneurs analyze and structure their businesses for investment.