Wasoko Expands to Southern Africa, starting with Zambia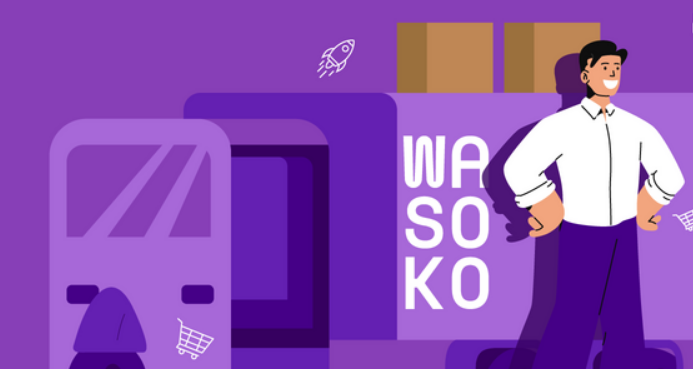 Wasoko, an African e-commerce company that delivers goods to retailers, has kicked off operations in Zambia. Zambia is the first southern African country to have its retailers benefit from the same-day order and delivery service for free.
Wasoko, formerly Sokowatch, enables informal retailers to order products for free, same-day delivery to their stores via SMS or its mobile app. Leveraging purchasing history, the platform also offers credit options to retailers.
After making its presence felt in East and West Africa, the pan-African B2B e-commerce company has decided to expand southward. The company is set to commence its operations in Zambia's capital city, Lusaka, with an investment of $1 million in the first year.
What this means for Zambia
Through the utilization of e-commerce, this initiative will enable local businesses and communities in Zambia to acquire essential goods at a lower cost. Moreover, the goods get delivered to the front of their shops.
Wasoko will enable corner shops and other small businesses in Zambia to restock their shelves without leaving their premises. This can lead to increased efficiency and productivity for their businesses by eliminating the need for them to close their shops temporarily.
Upon establishment, the e-commerce firm plans to create a spoke logistics hub in Zambia, with Lusaka serving as the central location. The spoke logistics is a model that employs a major distribution center to supply inventory to several fulfillment centers.
This model should enhance operational efficiency and significantly increase capacity for rapid regional expansion in the country. The arrival of Wasoko is expected to bring about significant changes in local goods delivery services.
Why start with Zambia in the South
The Zambia Information and Communications Technology Authority (ZICTA) reports 11.1 million active internet subscriptions or 56.8 per 100 inhabitants. Given the high level of mobile activity in Zambia, Wasoko's decision to establish its operations in the country seems promising.
Wasoko's founder and CEO, Daniel Yu, is optimistic that the environment is suitable for the company's delivery service. "With high smartphone usage and a pro-business government administration keen on expanding the country's digital economy, Zambia is an ideal environment to launch our model and strongly aligns with our current core markets, both in terms of similar regulatory practices and a supplier base which is intertwined with East Africa," Yu said.
Taking a broader view, Wasoko aims to increase the scale of its operations as it expands its reach. Hence, as it expands to Zambia, it also doubles its service radius in existing locations in Kenya, Tanzania, Rwanda, and Uganda.
Wasoko asserts it has over 200,000 informal retail partners and has made more than 5 million deliveries in current locations. The company appears to be making good progress toward its goal of solving the biggest retail challenge in Africa.