Wave gets e-money license to operate in 8 francophone countries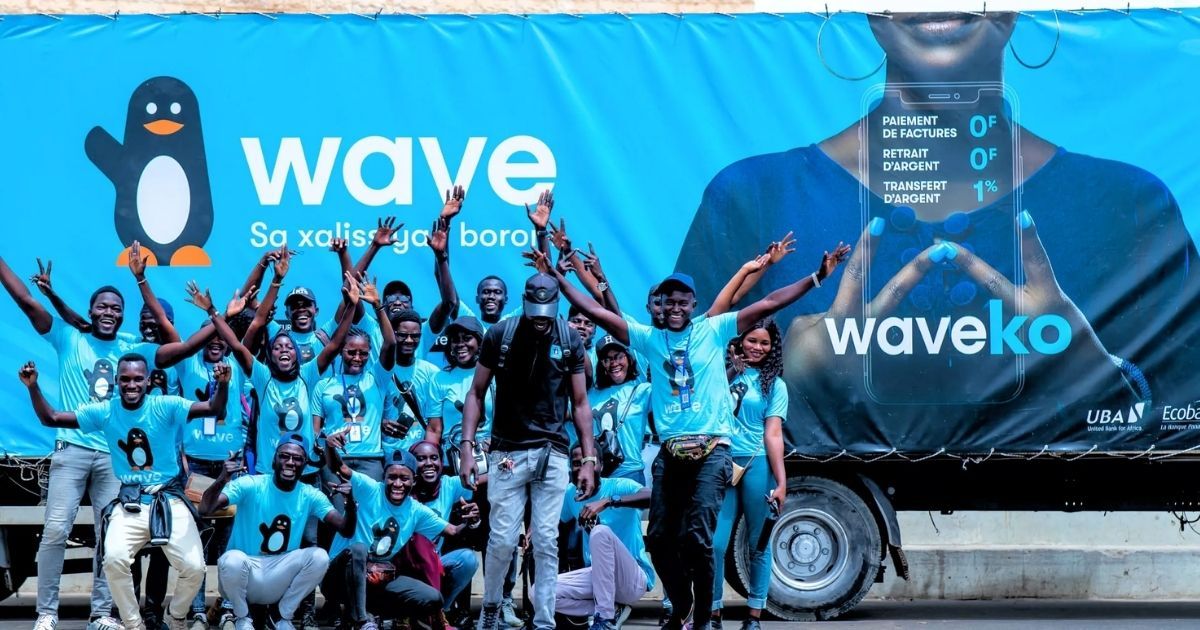 Senegal based fintech unicorn, Wave Digital Finance, has acquired an e-money license from the Central Bank of West African States (BCEAO). This licence will allow Wave to provide its financial services to 8 Francophone West African countries—Benin, Guinea Bissau, Burkina Faso, Côte d'Ivoire, Mali, Niger, Senegal and Togo— all of which form the West African Economic and Monetary Union (WAEMU).
Since its inception in 2018, Wave has had to rely on third party banks like United Bank of Africa (UBA) and Ecobank to power its mobile money business model. But with this e-money license, the Sequoia- and Y Combinator-backed company can now independently and directly offer its current suite of financial products to customers without the support of third party banks.
Wave currently operates its mobile money business through sponsor banks. The new E-money license allows Wave to directly offer its current suite of financial products to customers. Additionally, it will allow Wave to diversify and offer more financial services like merchant payments, savings, credit, and remittances in collaboration with other partners in the WAEMU financial ecosystem.
Currently, the license only covers Wave's operation in Senegal and the country is one of Africa's fastest-growing mobile money markets, with over $400 billion in transactions processed. Senegal's market is also home to telecom giants like Orange. The license puts Wave in a vantage position in competing with Orange and Free.
Wave, which attained a unicorn status last September after closing a $200 million series A funding round, offers free bill payments, free cash-in and cash-out and charges only a 1% transfer fee—making it about 70% cheaper than its competitors' traditional pricing structures.
Commenting on the milestone, Wave's CEO, Drew Durbin said "We are excited to receive our E-money issuer license. We are grateful to the BCEAO who has been supportive of our vision to offer radically inclusive and affordable financial services. They have witnessed us grow into the largest mobile money provider in Senegal with over 6 million active users in just 4 years, and that's only the beginning of customer-first mobile money in WAEMU."
Wave's efforts have disrupted the mobile money industry in the WAEMU, applying pressure on bigger competitors to adjust or fall behind. In June last year, for instance, Orange, Senegal's biggest telecom company which also controls 50% of the country's mobile money market, was forced to cut down its transfer charges to 1% to match Wave's offer.
Sène believes that the BCAEO's new approach to licensing will be of great benefit to both their customers—who will now be able to do more with Wave—and their agent banking network—which will be able to increase their take-home income. Sène also said the company expects this product diversification to drive customer growth.
"In partnership with the national directions of BCEAO, we hope to extend this license very quickly to the other WAEMU countries so that  our entire customer base in the region can benefit equally,"  she said.
Granting this license signals BCEAO's recognition of a new age of financial inclusion models led by fintechs startups like Wave. This development also indicates that the WAEMU and east African countries are leading the way in mobile money innovations on the continent.